Ramaphosa Acknowledge The Present Of Illegal Foreigners, But Said Nothing About Deporting Them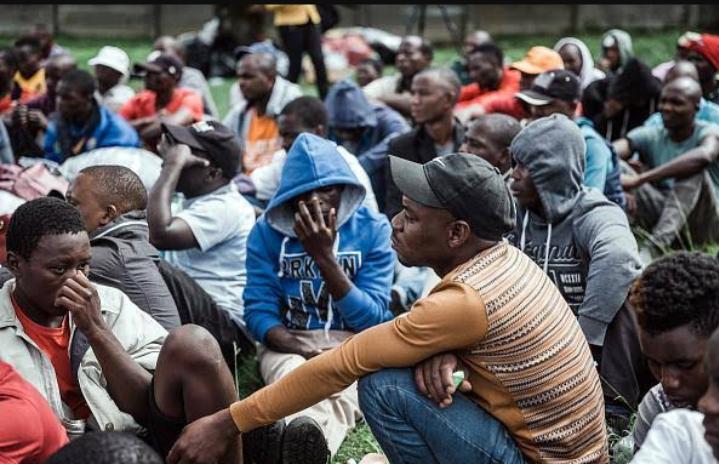 South African man who is angry regarding the way President Ramaphosa is handling the issues of illegal immigrants hiding in South Africa, has allegedly taken to his Twitter account blaming president Ramaphosa for his failure to apprehend and deport illegal Foreigner despite Acknowledging their present in South Africa.
According to him;
Ramaphosa last night acknowledged the presence of illegal foreigners and then said absolutely nothing about deporting them. It's clear if we want mass deportation we'll have to confront the Government with an unstoppable crowd.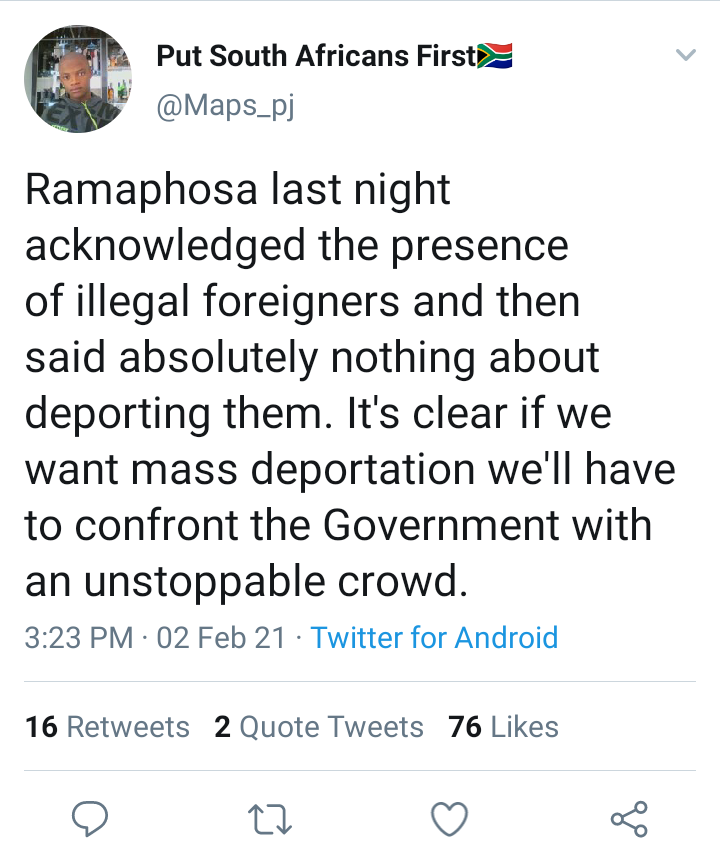 The south African man then urge his fellow citizens to join hands in confronting the how government over the deportation of Illegal Foreigners from South Africa, since they are not ready to do it willing.
"'She Must be Arrested" See what a lady was caught doing with a dog that got people talking (video)
What can you say to this?
Content created and supplied by: Legitboy (via Opera News )