A man have allegedly provoked Zuma's daughter Duduzile Zuma by his tweets. He posted, "Ramaphosa and Mbeki are the only two leaders that are educated, it's only illiterate that can go back instead of moving forward". This all started after Duduzile posted a mocked video, saying that President Cyril Ramaphosa is taking the country backwards, and have allegedly tarnished the legacies laid by past ANC presidents of South Africa. However, she got more than she bargained for when people capitalized on her massage about Cyril Ramaphosa to tongue lash her father, Jacob Zuma.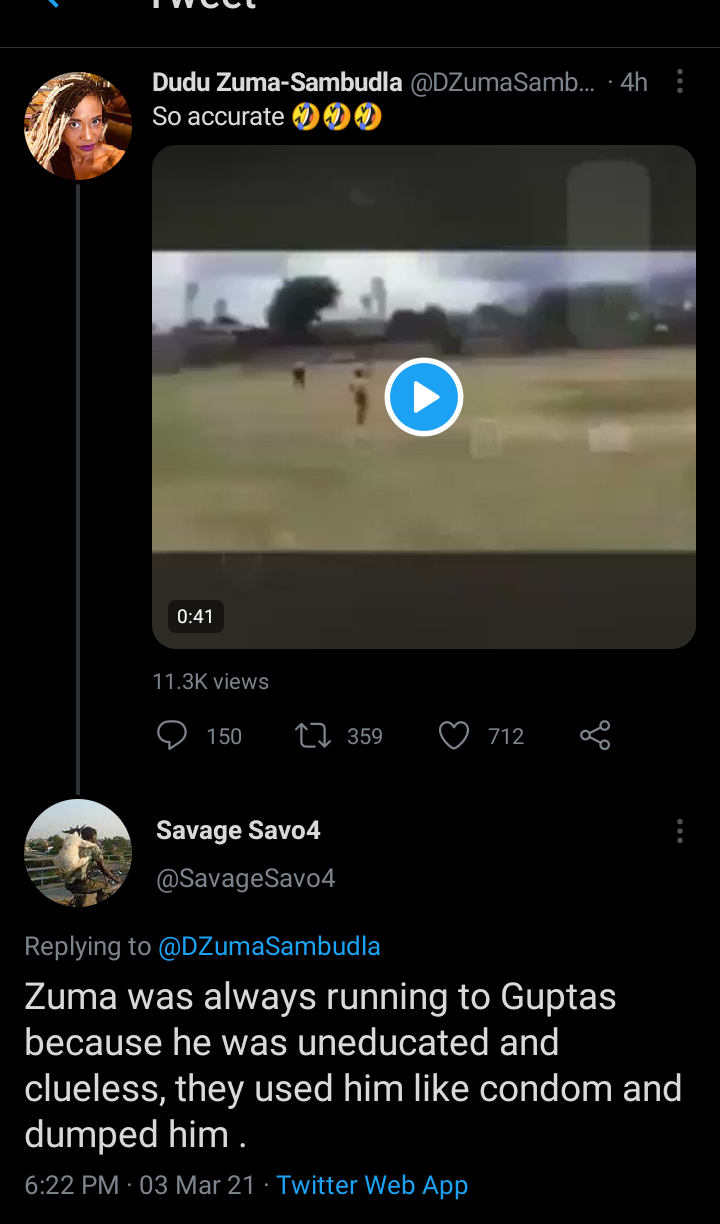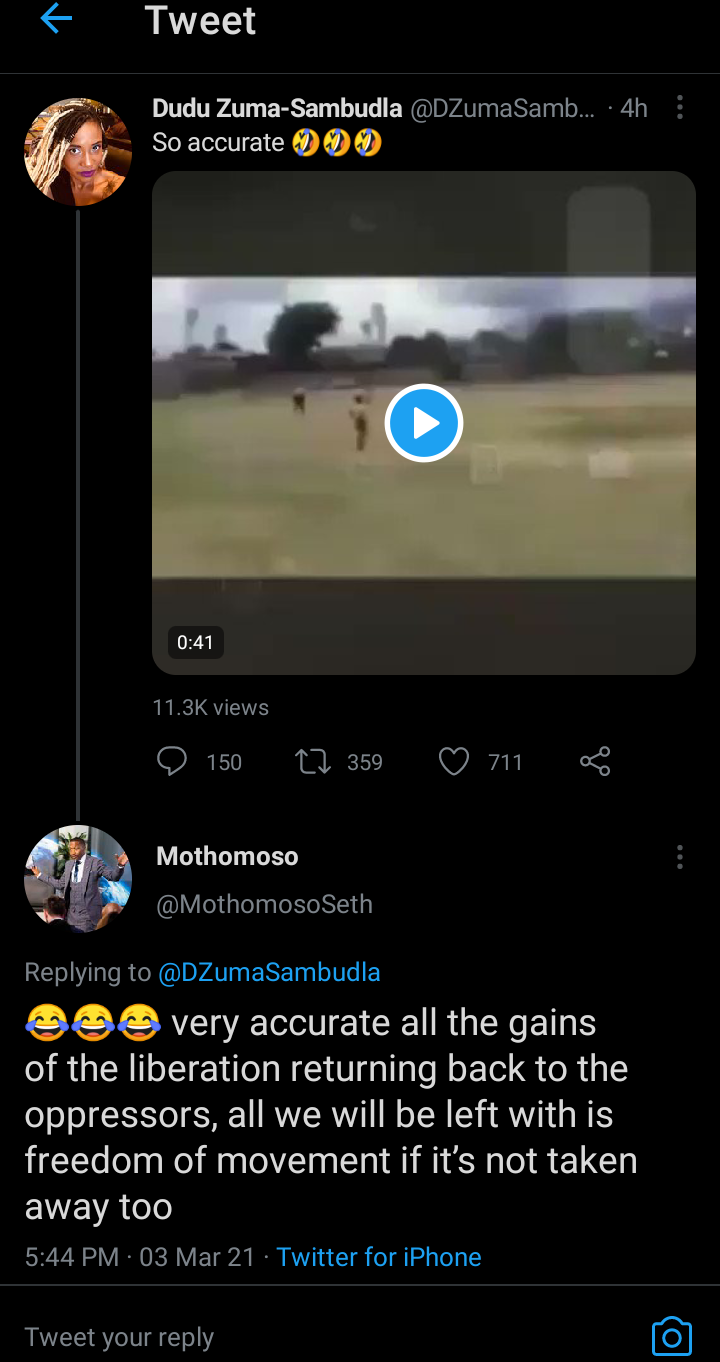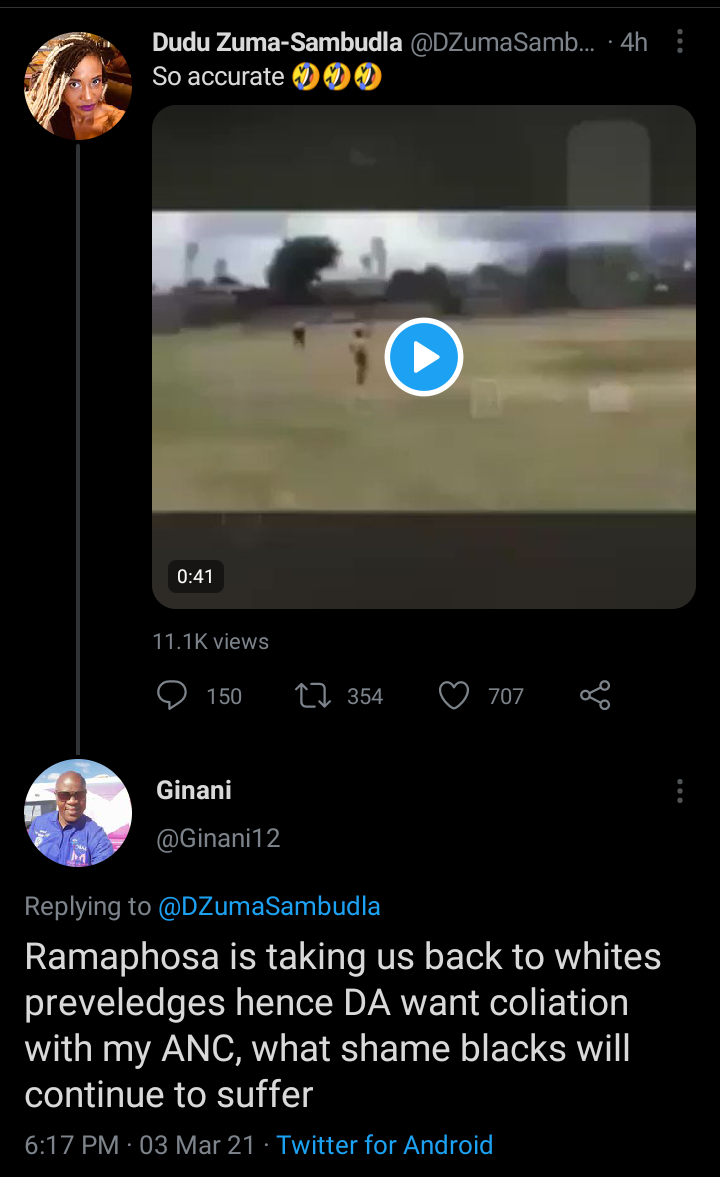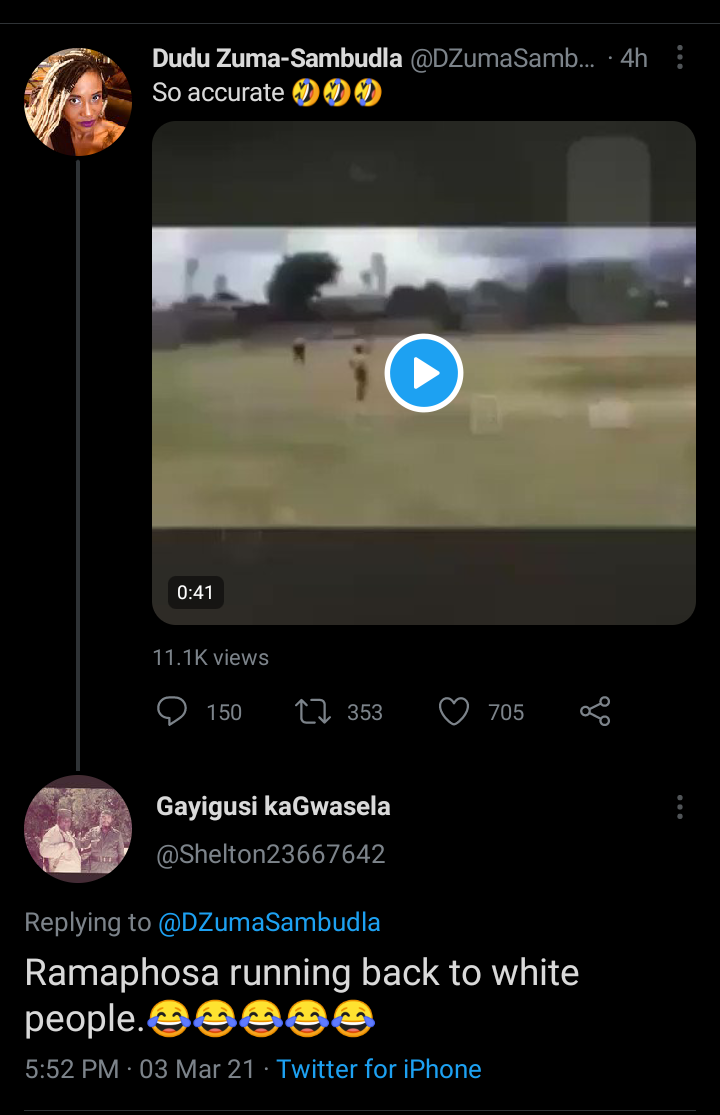 Another person supported Duduzile Zuma, saying that indeed Ramaphosa have been taking the country backwards, "Everyone knows what the ANC is like. ANC has gotten away with it because the alternative has been Apartheid which is odious beyond description. Ramaphosa has exposed nothing besides the fact that he is an enemy agent who infiltrated [email protected] whilst they were not paying attention, Ramaphosa running back to white people". However, some people have told Duduzile that the reverse should have been the case, saying that it was Zuma, her father who sold the country to Gupta brothers, for which he had refused to appear before Zondo Commission.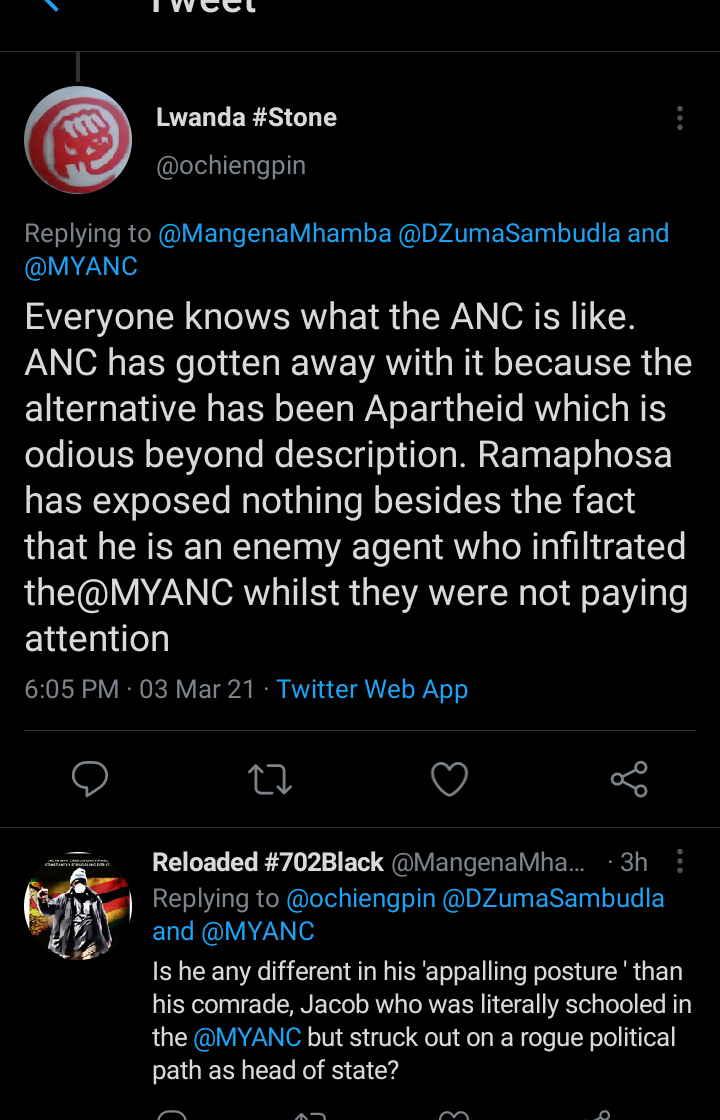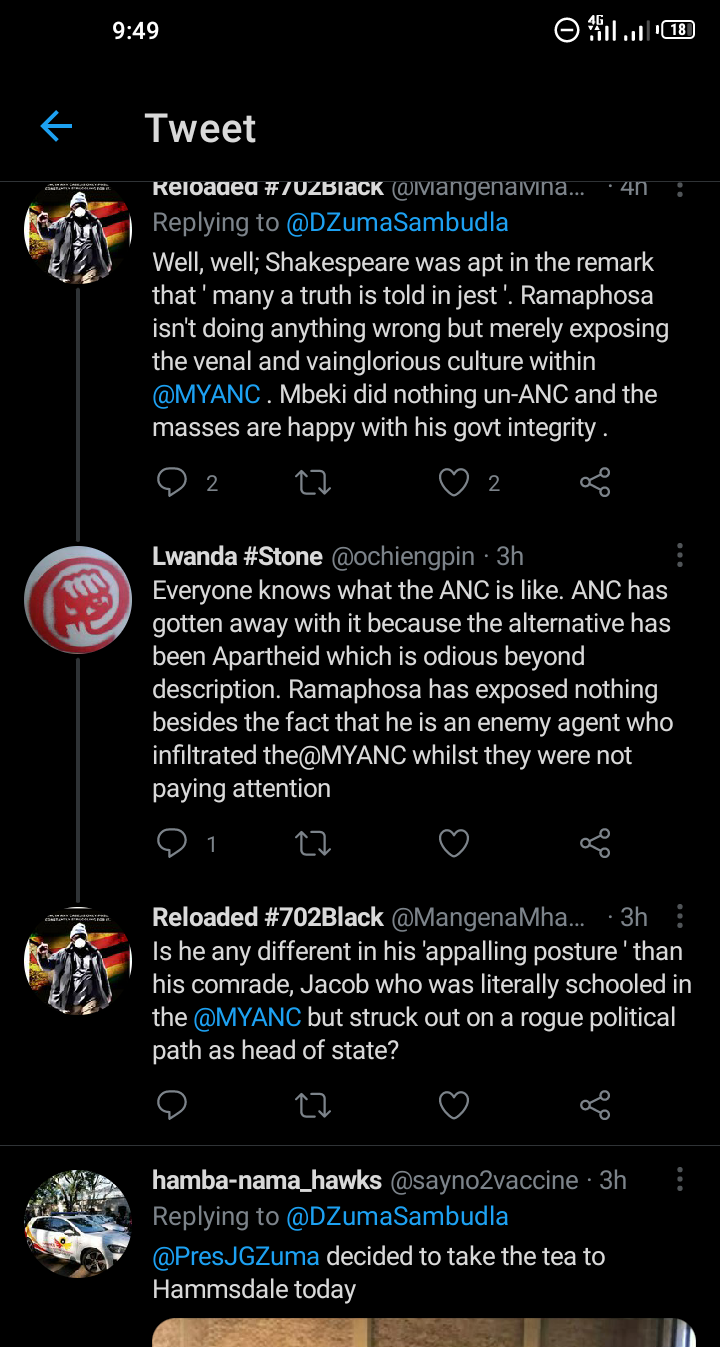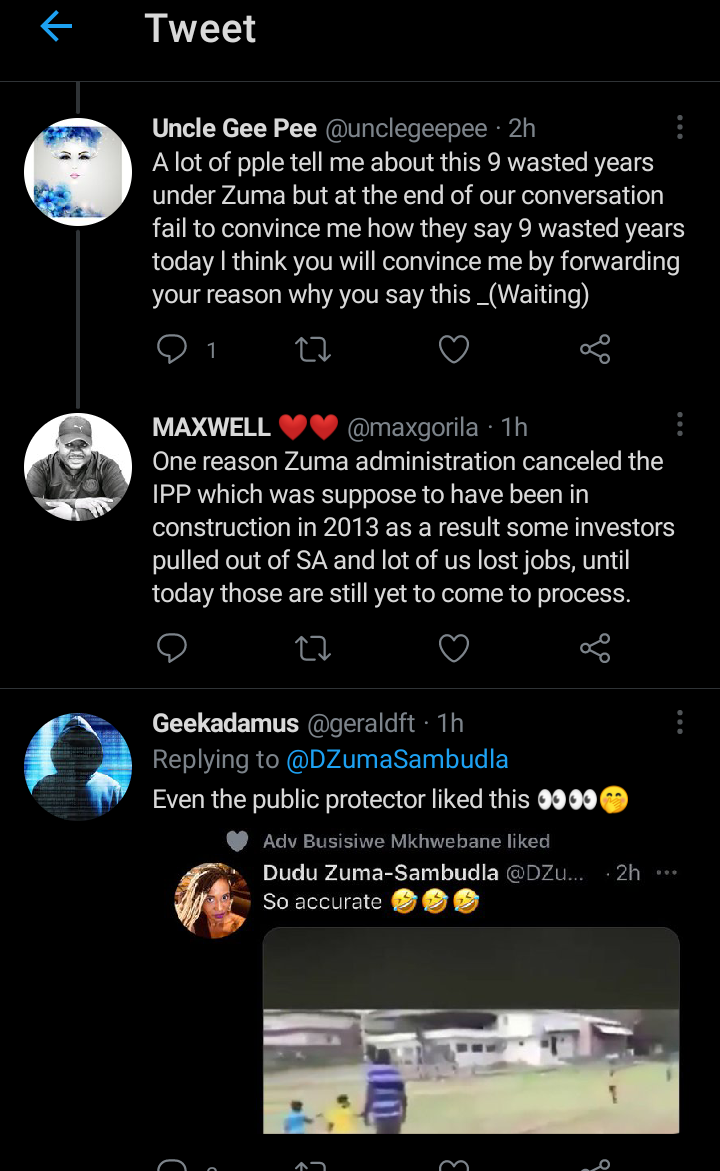 The video shows some kids doing a relay race, and the commentors was interpreting the instances using South Africans presidents. However, when Zuma handed the baton to Ramaphosa, instead of running forward to the finishing line, he started running backwards. Some Zuma's admirers have said that Ramaphosa was indeed running backwards to meet his white capitalists friends who have allegedly pitched him against Zuma. Zuma's daughter believes that her father is being victimized for being a good man, and that his political enemies want to sacrifice him to Zondo to appease their whites paymasters. She even believes that her father is being used as a escape goat, and that Zondo state capture inquiry commission was established purposely to remove her father from office.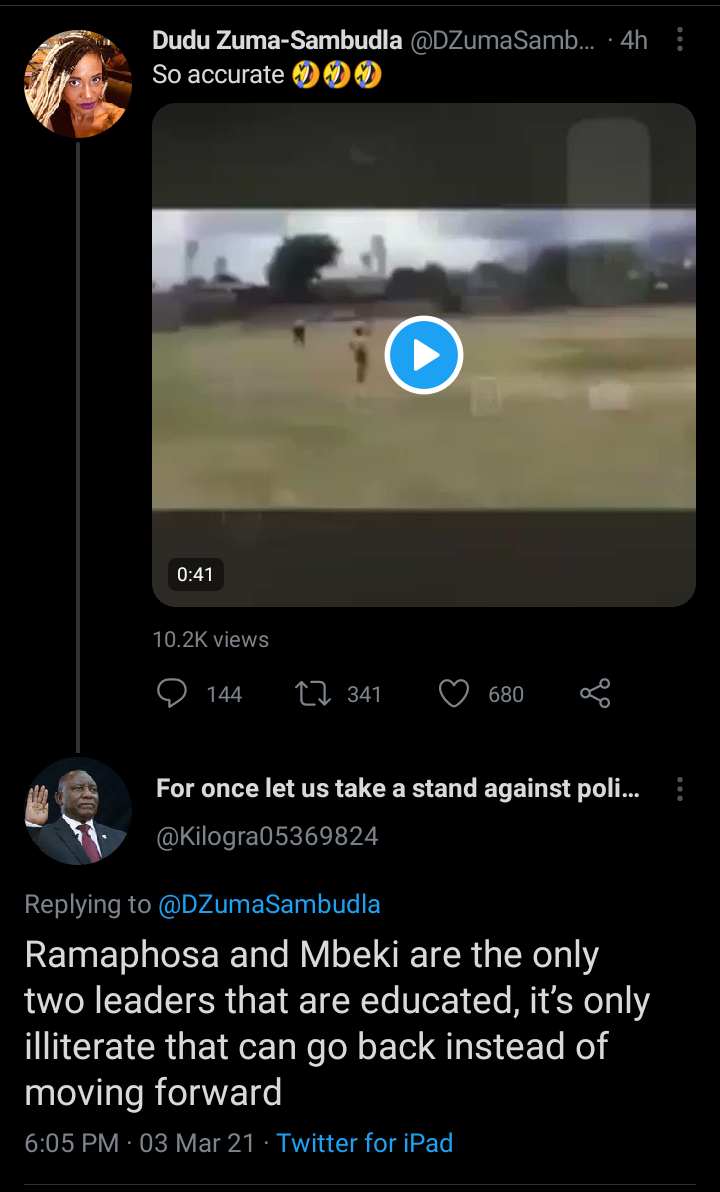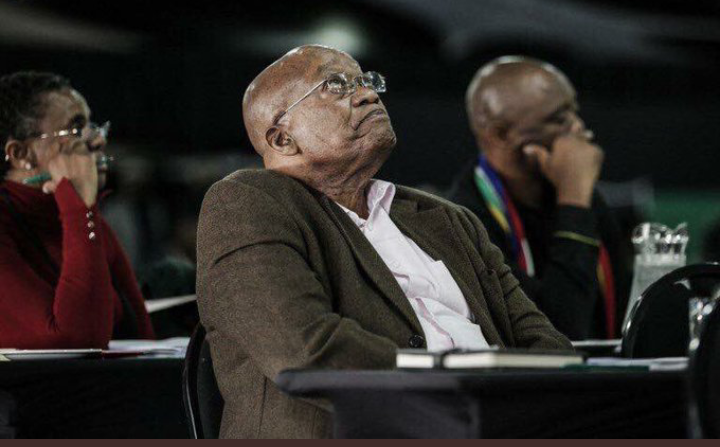 Another person lamented that President Cyril, "Ramaphosa is taking us back to whites privileges hence DA want coliation with my ANC, what shame blacks will continue to suffer, very accurate all the gains of the liberation returning to the oppressors, all we will be left with is freedom of movement if it's not taken away too". But someone countered that it was rather Jacob Zuma who was always running to Gupta, Zuma was always running to Guptas because he was uneducated and clueless, they used him like a cond-m and dumped him".
Content created and supplied by: Anabelblog (via Opera News )