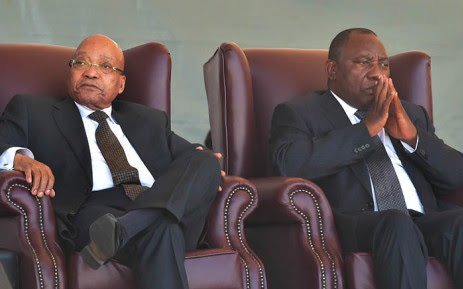 We are all guided by the laws of this land and none of us should waltzes on top of it, including the former President Jacob Zuma, who is of late attracting influential politicians with his tea party tenancies.
The Nkadla based statesman defied a Constitutional Court order by saying, 'enough is enough' before the Zondo Commission.
Given the level of his stature, Jacob Zuma shouldn't be enjoying the attack on the judiciary and down trodden the constitution.
His difiance of the Constitutional Court is the loudest political whistle being blown in the ears of the ruling party, ANC, meaning it requires urgent action and without failure.
As l see it, obviously Zuma is being backed by his sympathisers, little do they know that judges have taken an oaths and have high element of faith, not only to the Constitution but to South Africa as a democratic country.
Zuma team is simply an Islanded independent arm of the state, standing on a shakey ground and trying to cast a cloud of confusion, divisions and hurt among fellow South Africans.
Jacob Zuma is a man who should be standing by the laws of this land and avoid insighting, if any, accusations against the judiciary.
The presence of accusations against the judiciary need clear verification or authentication to promote faithfulness within judges and do away with indimidation.
Content created and supplied by: Brighto1971 (via Opera News )