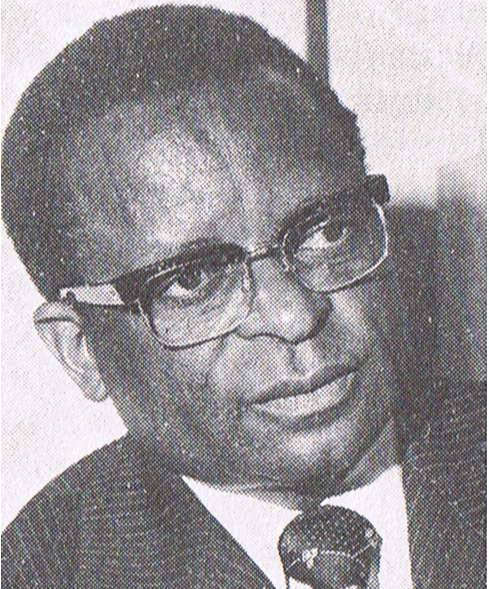 Abel Muzorewa 
Many of us, we believed that Mugabe was the first black leader to be a Zimbabwean prime Minister until internet achieves showed me, something. The first Zimbabwean Prime Minister was Abel Muzorewa in 1979.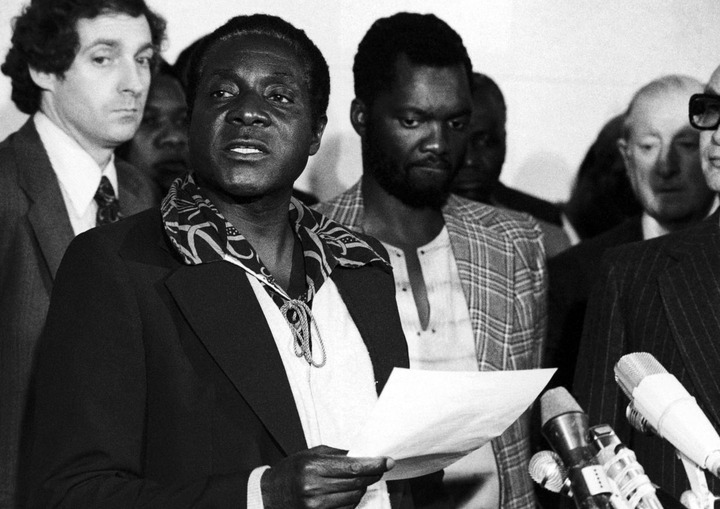 Mugabe
He was a bishop by profession. He lived in America for 5 years studying in Fayette, in Missouri and Nashville where he obtained a BA degree and Masters degree respectively. He returned to Rhodesia and was concentrated as a Bishop for United Methodist Church in 1968. In 1971, he was approached by frustrated ZANU, and other political parties leaders to form a united front called ANC like what UDM was in South Africa. The man said, he needed two weeks of prayer before, he took that decision. Finally, he took that decision and tried to reconcile both blacks and whites but still putting the interest of the majority rule of black people. Abel was elected Prime Minister of Rhodesia in 1979.
Though nothing is known much about him, overshadowed by the complicated legacy of Mugabe, who is remembered in the continent as a liberator and comrade in the fight against colonial rule. 
In 2017, Mugabe was ousted from office in a coup following a 37-year rule which ranks him among Africa's longest serving leaders. Mugabe's resignation from office came after days of pressure from military officials. Mugabe lived long, though, he spent his post-presidency years between seeking treatment in Singapore. Mugabe left Zim in bad shape, millions of Zimbabweans are living in South Africa, illegally after the economical mess he caused in Zim during his reign. 
https://www.colonialrelic.com/biographies/abel-tendekayi-muzorewa/
Content created and supplied by: Manamela (via Opera News )