In 2 hours time, an Air Zimbabwe plane will land in Zimbabwe carrying a donation of 200k Covid vaccines from China, only sufficient to vaccinate 1.25% of Zimbabwe's population.
There will be embarrassing and nauseous fanfare for that Chinese donation. That is the true definition of mediocrity fellow compatriots!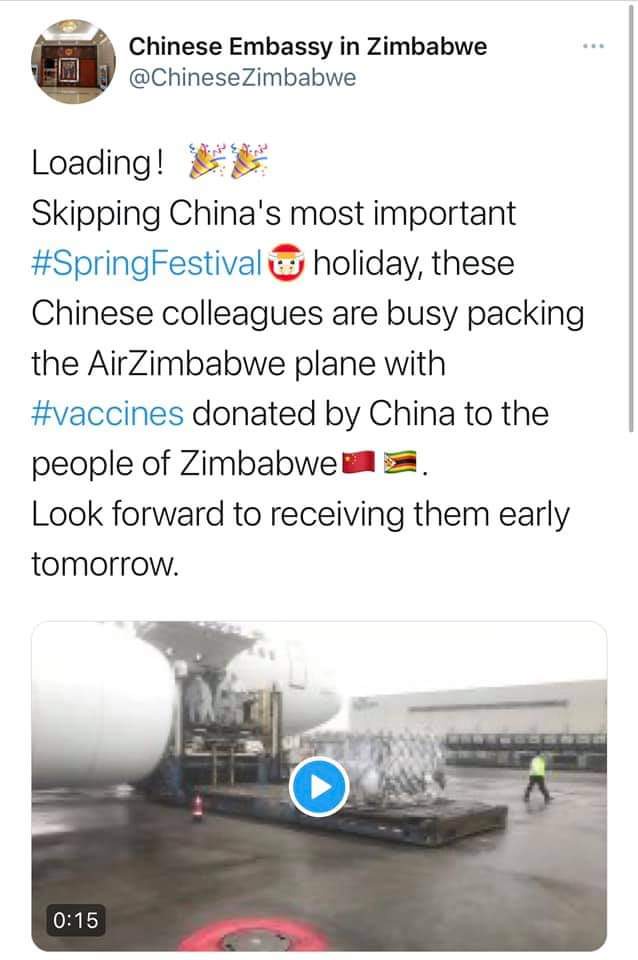 How can a wealthy nation like Zimbabwe, once the second modern economy in Africa be reduced to such a laughing stock and basket case? All because of the looting of public funds!
China won't give them for free. This is a #Demloot strategy!!! Chinese will take our mineral resources that's the deal. Zimbabwe need a change
I very much doubt that it is a donation at all. The Chinese do NOT donate anything to anyone. They will use these vaccines as leverage when negotiating mining rights, infrastructure tenders and so forth. We will pay through the nose for these vaccines, no such thing as free lunch, esp from the Chinese!
Watch video
https://www.facebook.com/1714941312061233/posts/2953850571503628/
Source : Twitter/Facebook
Content created and supplied by: MangenaC (via Opera News )