Once again it is that time of the year where matriculants are on the tip of everyones tongue as they await their matric results. This has probably been the hardest wait in history because of how the corons affected teaching and learning so early in the year.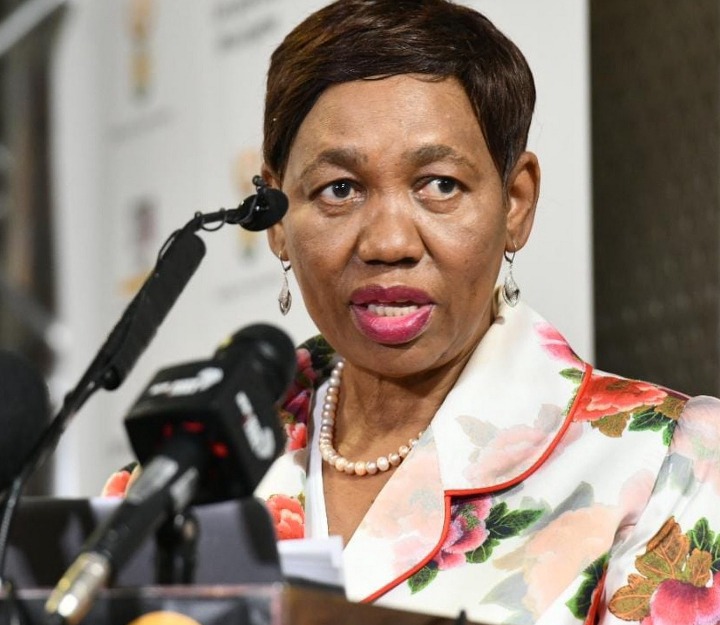 Source: Opera Mini images
South African Minister of Basic Education, Angie Motshekga took to our screens yesterday to announce how the class of 2020 achieved a pass rate of 76.2%, with Free State coming up at the top of the class.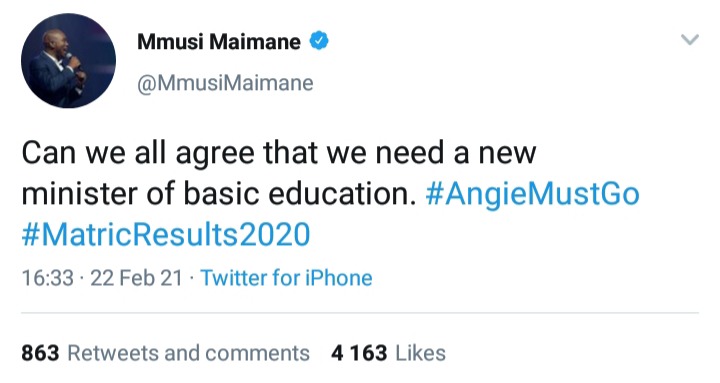 Source: Twitter
However, Mmusi Maimane struck a chord on social media by saying that South Africa needed a new Minister of education, and soon after provided data from a diagnostic report or rather a report that was intentionally hidden in order to coneal the truth.
This served as "evidence" that in the last 5 years we have not crossed the 30% mark. Only 1/3 students know half or more of what they learnt over 12 years.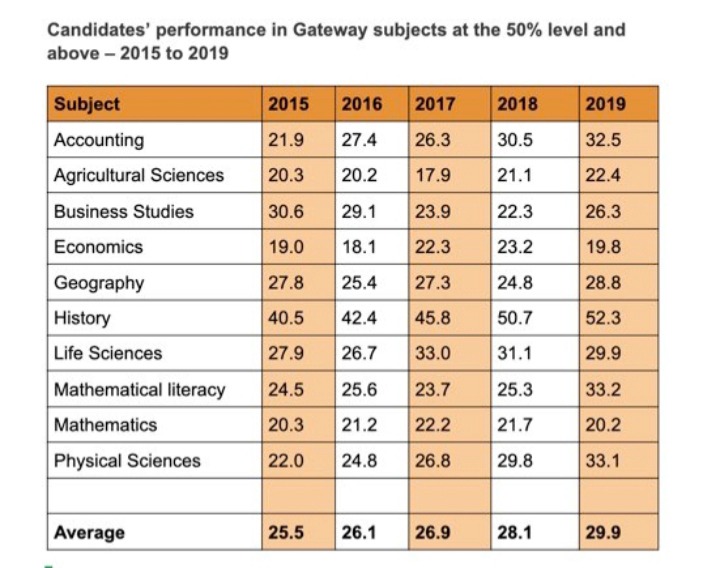 Source: Posted by Mmusi Maimane on Twitter @MmusiMaimane
This came as an utter shock as not so long ago we heard that the government fumigated for R431 million, it waisted R82 million building schools on unsuitable land, built security cabins for R500 000 but when you ask them to improve teaching and learning then they rush to manipulate the spreadsheets!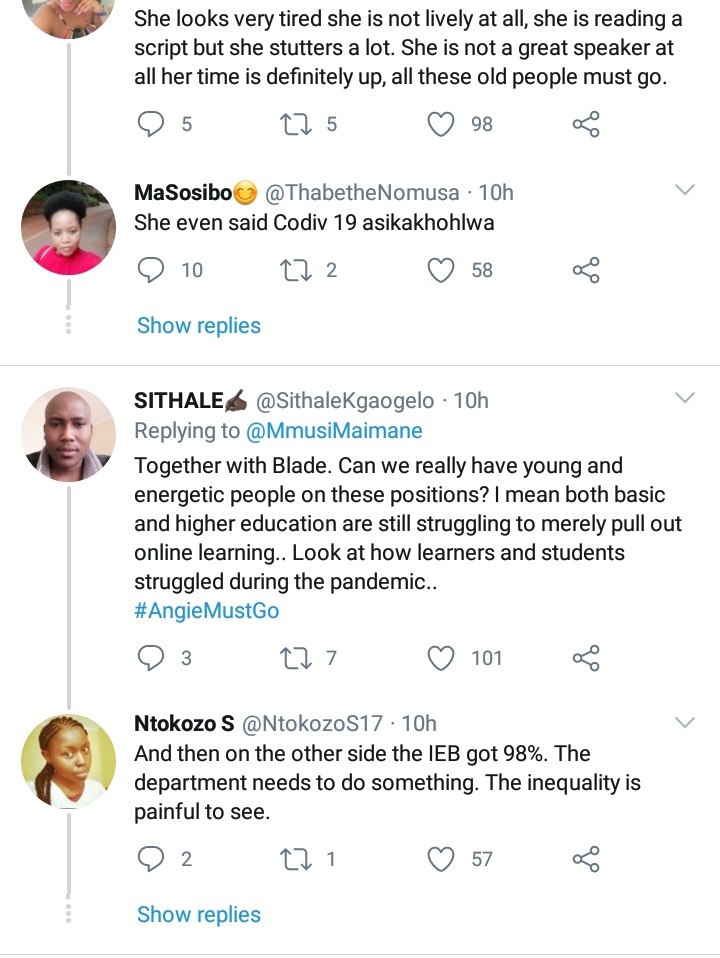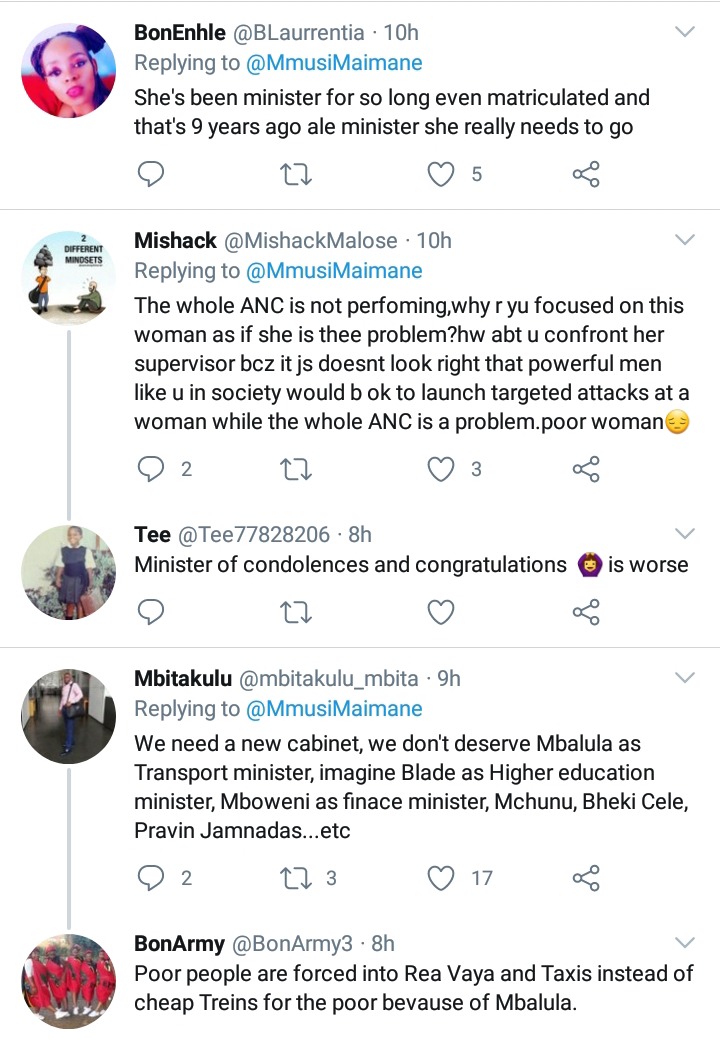 Source: Twitter
Many agreed on this and that the whole lot of the ANC government had to be removed from their position and that young fresh minds should occupy those seats.
More especially since Angie made alot of mistakes during her speech yesterday and seemed rather "tired." South Africa is sinking day after day, not just in the education system - all around, and we might wake up when it's too late.
Content created and supplied by: ZeeZondi (via Opera News )