Date: 12/02/21
Source:
https://twitter.com/TimesLIVE/status/1359972475875061761?s=19
Everyone is well aware that the 11th of February was the big day for the country. It was the 2021 State Of The Nation Address by the country's president Cyril Ramaphosa.In this address, he was supposed to address all the things that are currently happening in the country of South Africa, from the pandemic to the economic recovery plan. Everyone who is a leader and cares about the country was watching the address but former president Jacob Zuma was not.
This was very alarming as he is part of the African National Congress and his contribution to the country was made during his time in office. Instead of watching this national address, it was reported that he was part of a very intense and detailed meeting in the Nkandla compound. This meeting was so intense that people still can't believe it lasted over 7 hours.
The meeting was the main reason why former president Jacob Zuma did not watch the SONA.it appears that the meeting was more important than the whole address. The meeting was with Mkhonto Wesizwe and they were discussing how they are going to prevent his potential arrest. Ever since his defiance of the Zondo commission, a potential arrest has been looming very close to the Nkandla residents and the MKV will try to prevent this.
In an article by TimeLive, they detailed exactly what went down there. The following is what was said: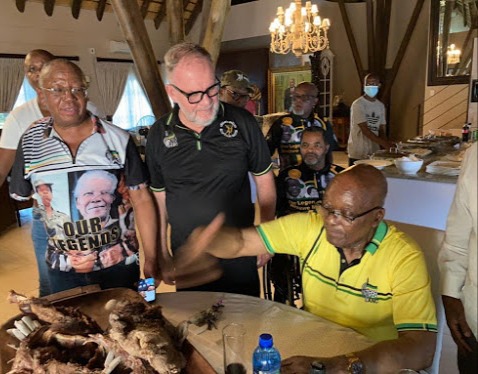 "A "platoon" of military veterans will maintain a "constant presence" outside former president Jacob Zuma's Nkandla homestead to "protect him".
This is according to uMkhonto weSizwe Military Veterans Association (MKMVA) spokesperson Carl Niehaus, speaking to TimesLIVE after a marathon meeting between the association and the former president on Thursday.
Niehaus said the meeting, which lasted more than seven hours, "went very well". He said there was an in-depth discussion on the "current state of affairs in SA", and they spoke "in detail" about Zuma's defiance of a Constitutional Court order compelling him to appear at the state capture commission."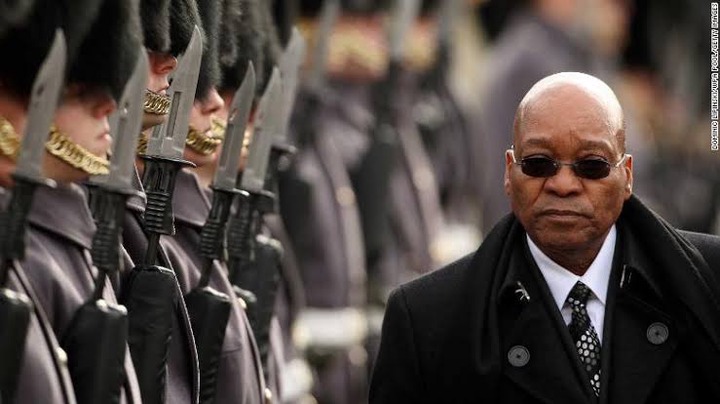 It seems that there is a potential war that is looming in the Nkandla compound. The Mkhonto wesizwe veterans have won to protect the former president at all costs. When the State of The Nation Address came on, they just continued with the meeting as if it wasn't happening because they feel it was very important than the address.
It is still surprising that the former president of South Africa could just ignore an important speech like the SONA. That speech is the single most important speech in the country. All shall reveal itself soon enough.
What is your take on the matter? Do you think it was a good thing that Jacob Zuma missed the SONA?
Leave a comment below and please follow me for more insightful news reporting.
Content created and supplied by: Daily-Perspectives (via Opera News )