Government, this is a wake-up call, A man celebrates getting a job after so many years of bad luck. The country, South Africa, has been going through for the past 9 plus months as a result of the rapid spread of coronavirus.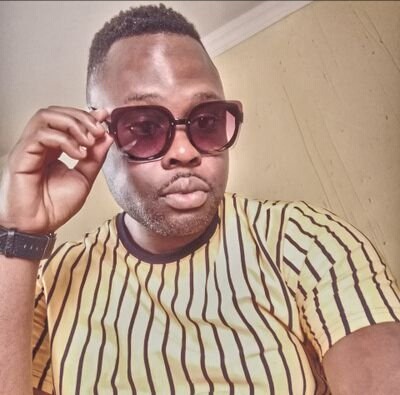 According to the report, there are more than 3 million workers who have lost their jobs as a result of the lockdown. Yesterday, a man who goes by the name of Kamo revealed some depressing information about him struggling to get a job.
According to this man he has been unemployed for the past 10!; a whole decade of unemployment "I have been unemployed for 10 years and today I got a job with a " Junior administrator" in Sandton. He continued to praise God "Guys Modimo wa phela" which means God is alive.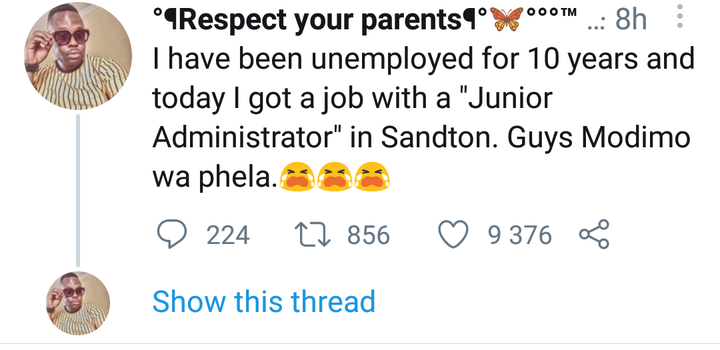 People wasted no time to congratulate this man who has been patiently waiting for his sunny days for the past ten years. Check out some of their comment below: "But let's be honest it's never easy anyone can be positive but the experience is horrible" said a Twitter user who wants the government to do something about unemployment in this country. Pearl hopped into the comment section to congratulate this man "Congratulations".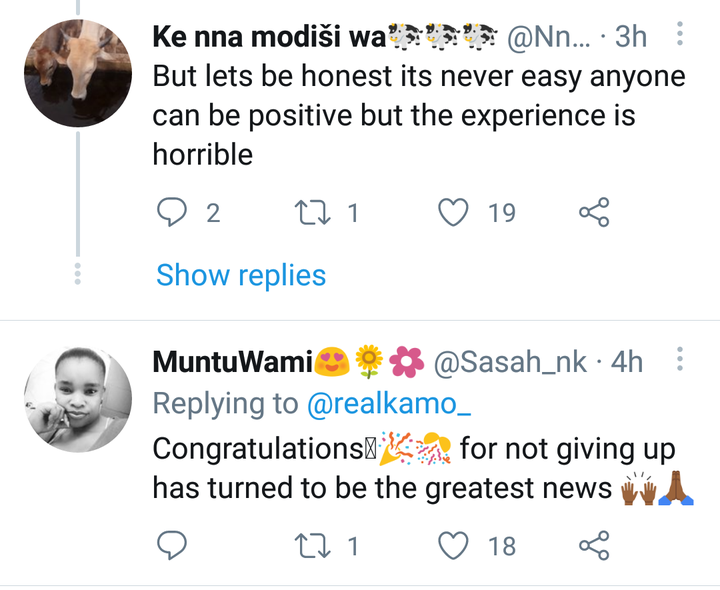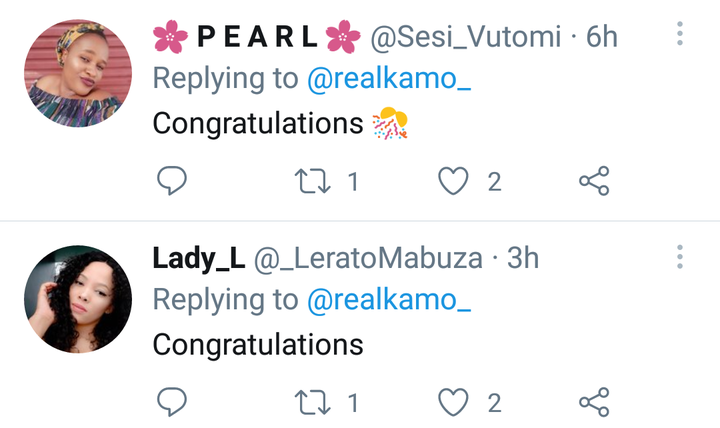 Content created and supplied by: Muzi1997 (via Opera News )