Former ANC MP Dr Makhosi Makhoza has not held anything back at the Zondo Commissions today. Makhoza, who joined Herman Mashaba's Action SA, made new allegations against former president Jacob Zuma. She expressed her unhappiness at the alleged corruption during Zuma's presidency. She also revealed more claims against former SAA chair person Dudu Myeni, who's believed to be close allies with Zuma.
Giving her evidence to the commission, Dr Makhozi Khoza said at some stage she was considered to become Finance Minster by then president Jacob Zuma. But she said being made Minister required that she only answer to president Zuma.
"I was told that if were to be made finance Minister, I would only answer to one person, that person being Jacob Zuma. And the aim was to keep that boss happy," Dr Makhoza said.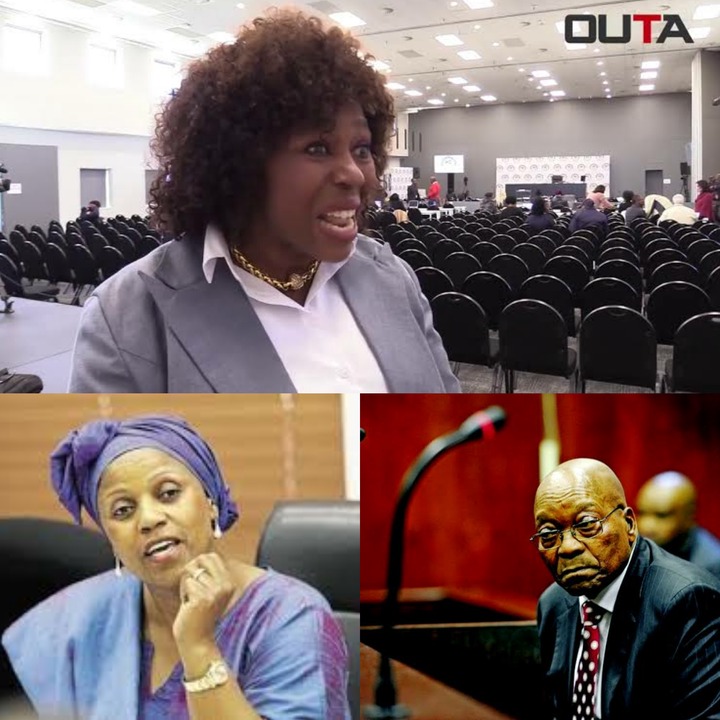 Makhosi Khoza also revealed startling revelations about her meetings with former SAA Chair Dudu Myeni. She said Myeni's plans to push transformation at SAA was detrimental to the progress of the airline. She mentioned a meeting where Myeni proposed the removal of "old white pilots" and replacing them with younger black pilots. Dr Makhozi Khoza said she was against this because it was those same pilots who had made SAA one of the world's safest flights. Makhosi Khoza said she was then labelled anti black because of this.
Soures: SABC online news & eNCA
https://www.enca.com/news/livestream-state-capture-inquiry-hears-more-parliamentary-oversight-evidence
Content created and supplied by: Phakzo (via Opera News )