CAPE TOWN — The Auditor-General said the obtainment of individual defensive gear (PPE) stayed the greatest objective in COVID-19-related defilement. The PPE Scandal have been shaking the ANC for some time now after it was announced that about R500 billion were abused or stolen. President Cyril Ramaphosa affirmed this, and alluded to the individuals who executed this deplorable wrongdoing as groups of hyenas. South Africans have not been satisfied that all that President Cyril Ramaphosa could do is call them names without imprisoning them, or asking those required to make discount. 
AG Tsakani Maluleke introduced the subsequent uncommon report on the monetary administration of COVID-19 activities to the Standing Committee on the Auditor-General on Friday. It was here she announced that the PPE outrage is maybe, the greatest debasement embarrassment throughout the entire existence of South Africa. She regretted that in spite of the minuscule assets accessible in the nation, individuals could in any case have the brain to take that much from the public authority. Everywhere on the world, Coronavirus pandemic have thinned down the wellsprings of account for some nations. While numerous nations are attempting to conserve their little assets, a few 'hyenas', concluded the time had come to plunder the country.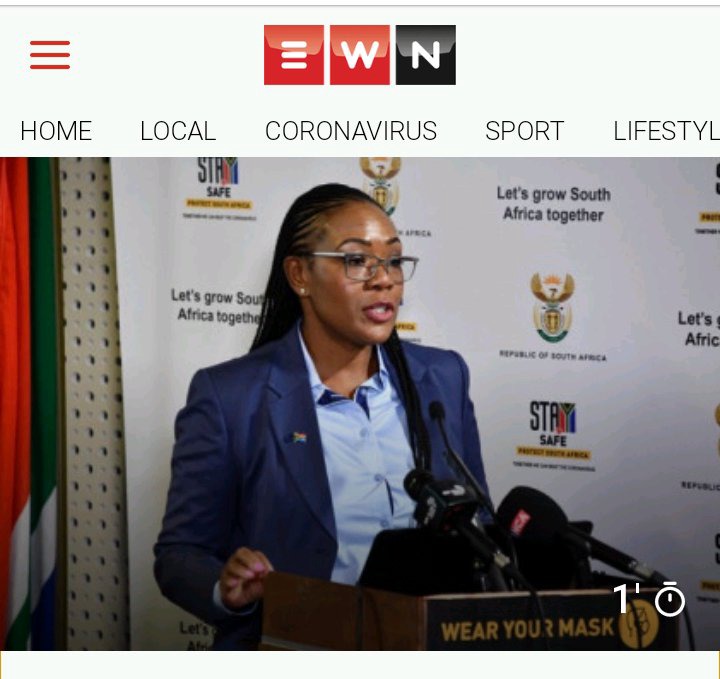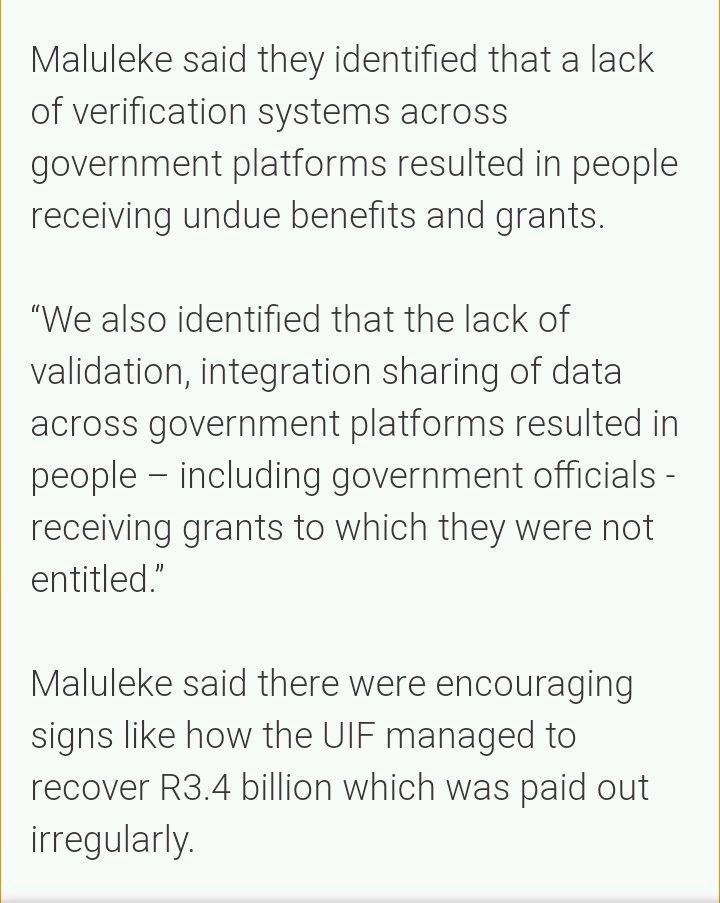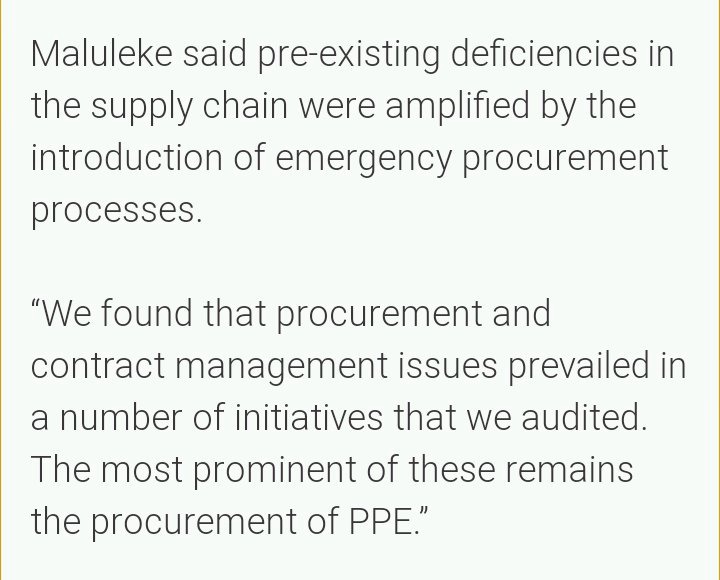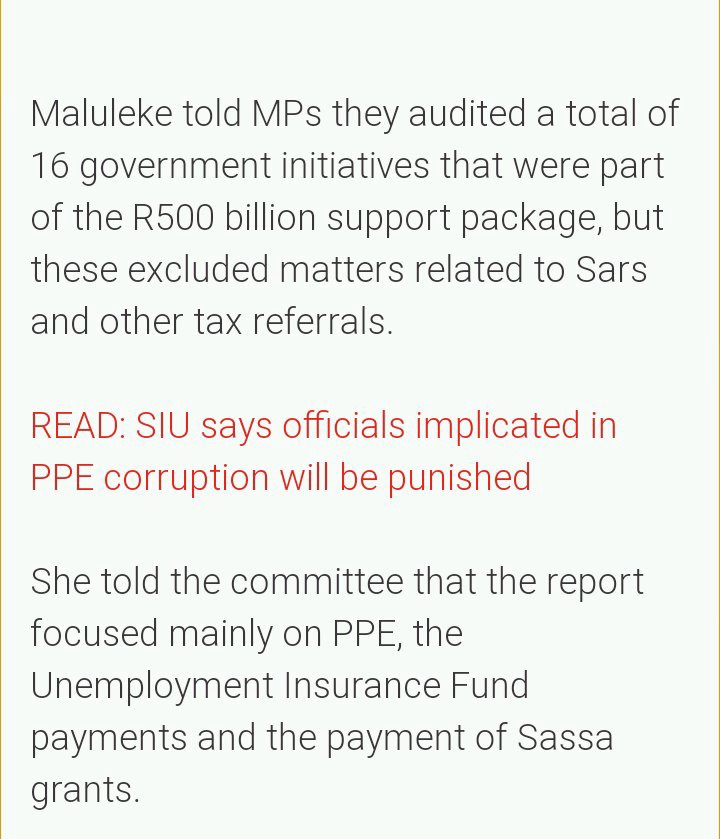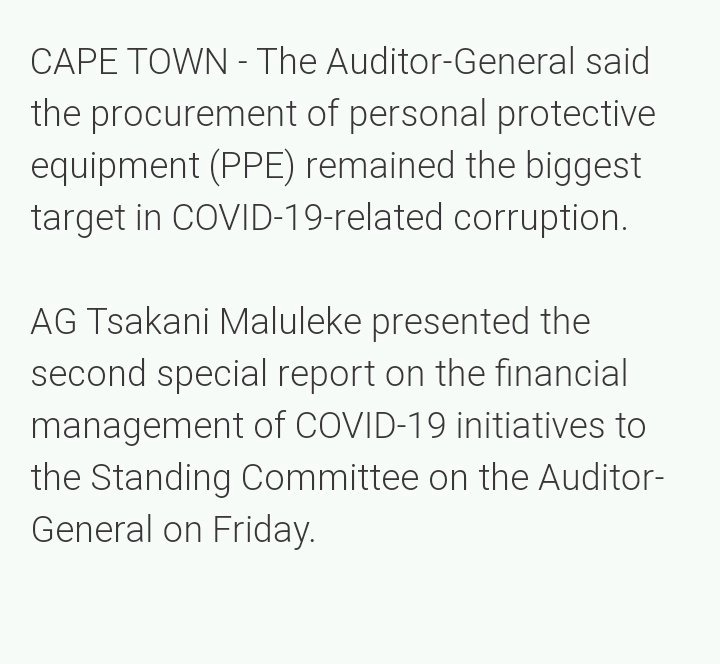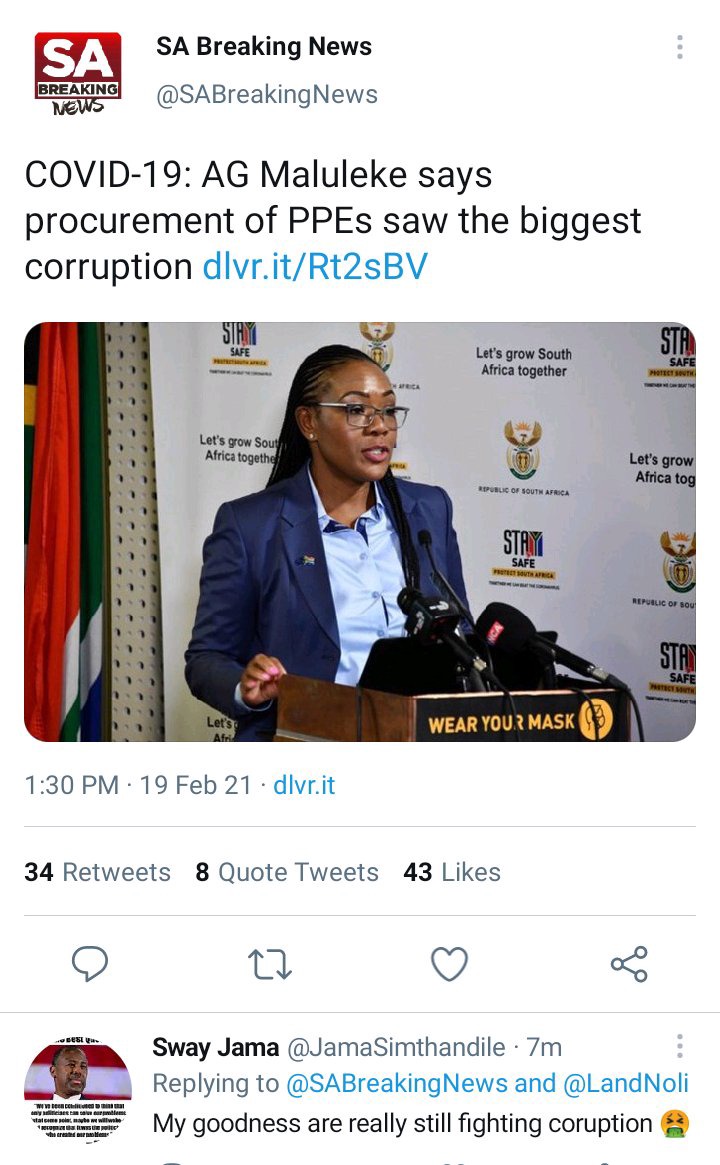 It will require some investment to take care of the R500 billion that was rarely wisely utilized, however went to private pockets of certain individuals. Since they have not imprisoned for this monstrous debasement, others will likewise do likewise. This is the purpose behind the progressive instances of debasement in South Africa. Cases upon cases, misappropriation upon theft, outrages upon embarrassments, yet none of the culprits have been imprisoned. Indeed, even the outrages and enormous debasement of VBS is quick turning into a set of experiences. For what reason will others not steal more cash. As of late, a top lawmaker utilized R118 million of citizens cash to purchase a non-existing area in New York City. The entire thing is turning into a joke to the country in the global comity of countries. A particularly awful picture. 
A few people are storing faults on president Cyril Ramaphosa, as one individual expressed, "Recall the thing Ramaphosa said about debasement during political races? What is this at this point?". Someone else said, "Can it truly be greater than an 'Arms Deal?' Definitely more far reaching. In the event that it is in a real sense 'greater' we need far more noteworthy disciplines and mental fortitude to catch, name and disgrace those required, start to finish".
Content created and supplied by: RolivhuwaRalinala (via Opera News )