iol news, a reputed new site in South Africa has just released a highly racist and sad news article about South African Indians. Before I tell you what is said in the article I want to tell you about the last lines of it. As seen in the quote below, the reporter at iol news says that Indians should embrace the rainbow nation or go back to India.

This is an issue we've been dealing with for a while as Indians, every time Indians fight for their rights or try to stand up for something, their labeled as people who don't know what their talking about and are just trying to cause trouble. This time it's no different, recently Indians have been sidelined by the government, However when they started a campaign against it they were labeled as misinformed and trying to create a problem out of nothing.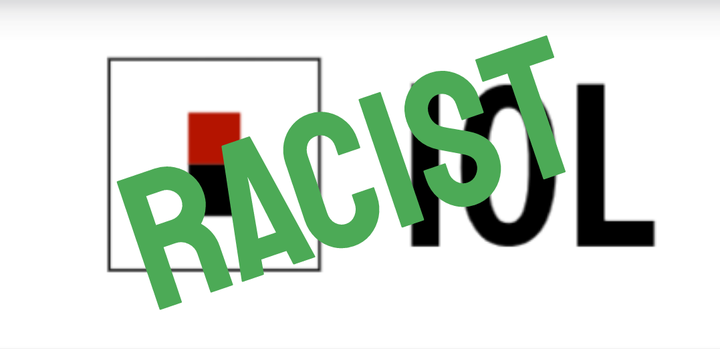 The writer of the article goes on to say that Indians should stop singing Hindi worship songs and start singing the South African national anthem, as seen below. He also says that Indians should stop supporting indian cricket teams and start supporting South African ones.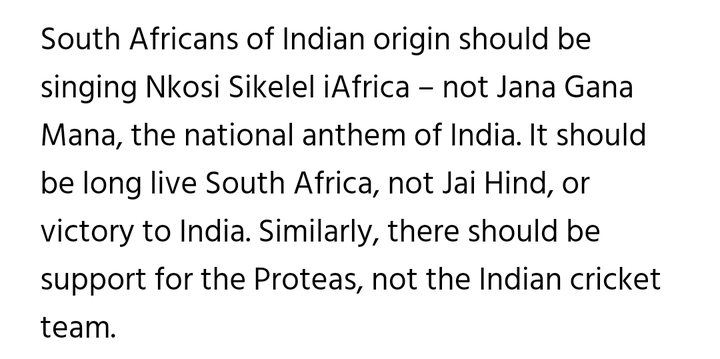 He later ends his article with the quote above that says that Indians should embrace the rainbow nation or go back to india. This leaves me with a serious question. Is Indians citizenship in this country subject to us abandoning our culture for it, do we no longer have the choice of religion or what soccer team we support, just so that we can stay in South Africa. I would love to know what you're opinion on this is. Tell me in the comments and follow for more news as it happens.
Source :
https://www.iol.co.za/sundayindependent/analysis/south-africans-of-indian-origin-should-pledge-allegiance-to-sa-not-india-937b7132-2df1-4fd1-a43f-5467a3c1a8f9
Content created and supplied by: Nkosi_Hlophe (via Opera News )