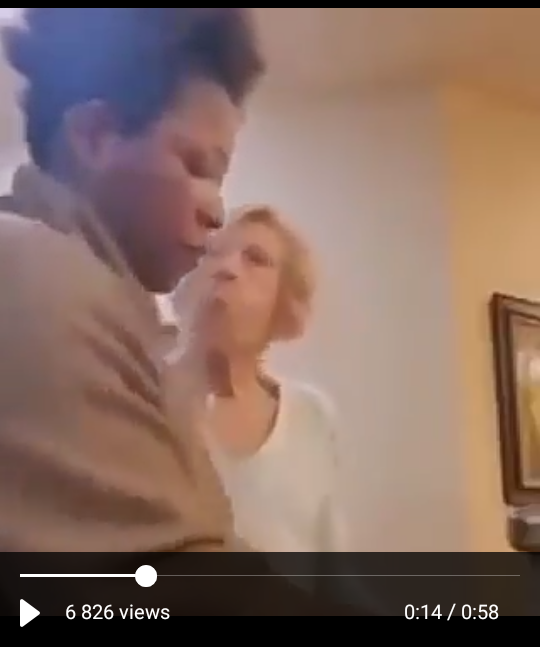 Economic Freedom Fighters leader, Julius Malema has expressed shock over the viral video of an old white woman who repeatedly spat on her caregiver's face.
In the video, the caregiver was busy washing something on the sink when the old white woman came to her and spits on her face.
She spits the first time and muttered a few words.
The caregiver wiped the spit and carried on with her work.
The old lady then came back again and spits on her caregiver's face for the second time, but there was no reaction from the caregiver, she simply wiped the spit and carried on with her work.
This video caused outrage on social media concerning how some white people are still treating their black caregivers badly like this one who kept on spitting on her caregiver's face.
The red beret leader Julius Malema after watching the video, his reaction was "he banna!
Social media users revealed how hurt they are after watching this video.
"It's very sad, black people continue to suffer from this inhumane treatment,"
"This is how we are treated daily everywhere. Spitting in your face comes in many forms before it becomes physical. This is what we deal with in our workplaces as well," some revealed.
"She should have done the right thing. Now she regrets not doing it. She was supposed to deal with her decisively. She shouldn't have been scared," some lashed out angrily.
Content created and supplied by: yunahbvumbwe (via Opera News )