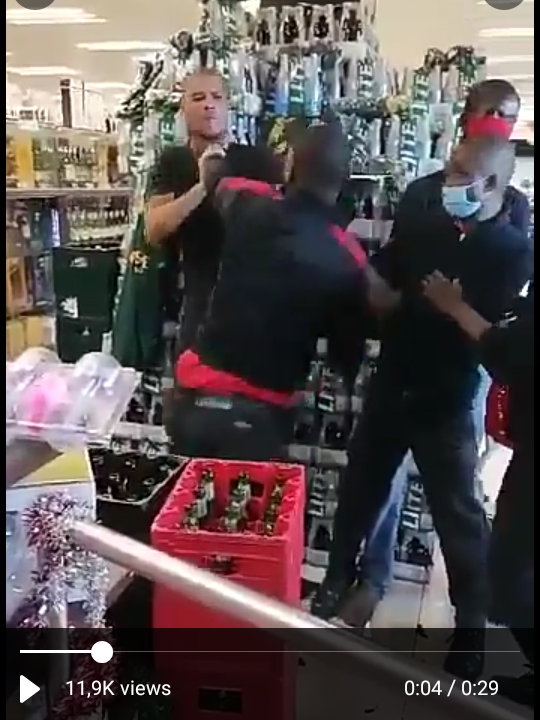 President Cyril Ramaphosa on Monday, surprised South Africans by announcing the lifting of the alcohol ban which sends many into frenzy.
Alcohol sale is now allowed in licensed outlets for off-site consumption from Monday to Thursday, from 10am to 6pm.
Sale of alcohol by licensed premises for on-site consumption such as restaurants and taverns will be permitted throughout the week from 10am to 10pm.
It however, ended in tears after two men were filmed exchanging punches inside Tops were it's presumed that they might have gone to purchase alcohol.
A voice from the background could be heard shouting, "hey! you're going to destroy beer" as the two men were on each other's throat, shoving and punching.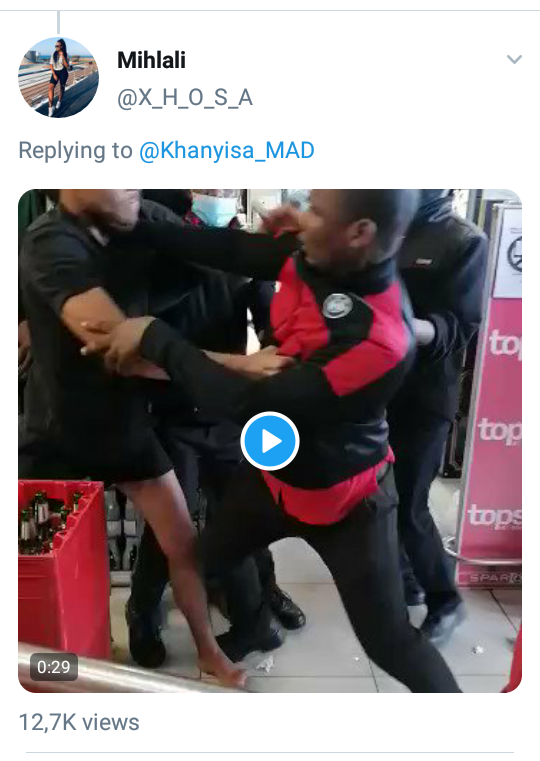 Many social media users reacted to the video and said this reckless behaviour is part of the reason why alcohol was banned.
"It's not even a full day, and already violence is served," some said.
"First day kuvuliwe and these men chose violence," said a Twitter user.
President Cyril Ramaphosa pleaded with South Africans to drink responsibly, but it seems like these men did not take the president's advice.
Content created and supplied by: yunahbvumbwe (via Opera News )