Opinion - Zimbabweans do you Know That Sanctions is a Tool to Destroy the Country ?
za.studio.opera.com
2020-07-28 11:13:42
SANCTIONS A TOOL TO DESTROY BLACK EMANCIPATION
Zimbabweans why are you called educated when you are proving that you are nation full of dumb literacy people. The real challenge we have in Zimbabwe is not about human rights violations . Corruption contribute to our agonies but the biggest contributory is the white supremacy agenda or neo colonialism agenda.
The fair analysis is that what happens post independence in Zimbabwe will show you that it's not about human rights violations of a black man but it's about black men being submissive to the whites in whatever they do in Africa.
If we check what happened before independence the exploitation of black people in farms, mines and all white controlled institutions was legalized and no one was hold accountable for the ill treatment of a black man no reparations paid to the blacks . The black man forgives and move on with an idea that the white men has integrated.
Few years later after Zimbabwe was independent our own black brothers and sisters were killed by ZANU PF government in Matebeleland and the same white world never brought any charters to punish ZANU PF with sanctions for gross human rights violation why because ZANU PF was still submissive to the white world and they see nothing wrong in it the children of Ian Douglas Smith were not affected and the system in Zimbabwe was still favoring whites more than blacks.
Few years after Matebeleland atrocities the Queen England showered RG Mugabe with honarary award known as the Knighthood why because Mugabe was still a black leader with a black head and a white body in simple he was still a black leader serving the intrests of the whites and everything he did wrong was justifiable according to them referring to the Matebeleland atrocities.
The same Mugabe when he then realized that what other comrades died for in the liberation struggle was not fulfilled because most black people were still in poverty because the system which was there never accepted a black man in economics of their land of birth that when he started another Chimurenga with the white world. All the Europeans and Americans came guns blazing for him for trying to change the white system of governance to the black system of governance which was accommodating all white, black, colored and all other races but to them it was an insult because they never believe in integration with an agenda of black emancipation. They offered independence with an idea of legalized modernized slavery.
When Mugabe took land and gave it to the black Zimbabweans and later said 51 percent black empowerment which i strongly believe if it was done in good way and every black Zimbabwean having a privilege to be a beneficiary with the white world also embracing it Zimbabwe should not have in the condition it is in today.
The problem started when white world rejected the black governance system which was going to benefit all including them and they vowed to wage a war that will make sure the Zimbabwe economy collapse and with an idea of making an impression to Zimbabweans that black people failed you but it was whites who manifested the black man failure using other stupid black men.
The sad part about the story is after coming up with a brilliant plan to emancipate blacks which was rejected by the white western world what does that black man does to defend his brilliant idea to me he did the worst.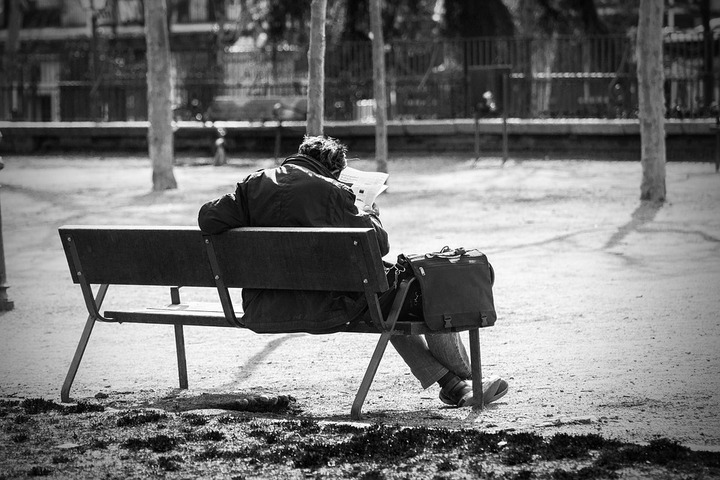 The same black man who manifested the idea started behaving in a anmal behavior giving the natural enemy of the black people ground to destroy him. He started embracing corruption with no punishment to corrupt government officials. Nepotism invaded all institutions within government departments and the government derailed from being a credible professional service provider because they were people who were in positions which they should be in and it escalates the rate of economy collapse.
Basically what we saying is white western world slammed Zimbabwe with misinterpreted sanctions which have made every Zimbabwe to be a destitute and using our own people they carry on saying it's corruption knowingly that they crippled the Zimbabwean economy through cutting credits lines from international monetary institutions. They blocked foreign direct investment through labeling Zimbabwe a risk investment destination and they also sanctioned parastatals which should have employed more if the production wad high and reduce unemployment rate in Zimbabwe.
The people of Zimbabwe keep on being fooled its corruption not sanctions but give me one nation which doesn't have corruption in the world with Zimbabwe not even in the top 5 but those nations with high corruption rate has stable economies and stable currency.Yes there is corruption problems in our nation which must be addressed by Zimbabweans not Europeans and Americans.
The greatest problem now is that the MDC is standing with the enemy in destroying Zimbabwe whilst ZANU PF also yavewo huku ikudya mazai ayo with the current 60 million drax scandal. NSSA scandal no one is paying the price for the evil deeds done to Zimbabweans. We only hear on tv and radio that stop the catch and release but no one who was arrested for corruption have not been released all of them then you keep on saying its only sanctions imi muchisiya varikuba running in the streets freely.
Zimbabweans it's high time we leave ZANU PF and MDC they have collectively put us in the condition we are the other is a sanction ambassador and the other corruption ambassador so can our nation move forward with that hypocritical behavior.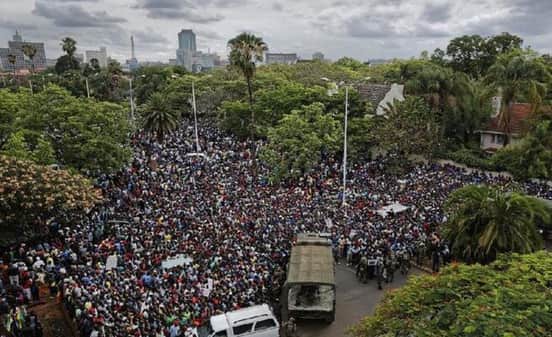 Source: Opera News