Eff's second in command, comrade Floyd Shivambu throws a single shot at the South African minister of health by calling his behaviour a Nonsense.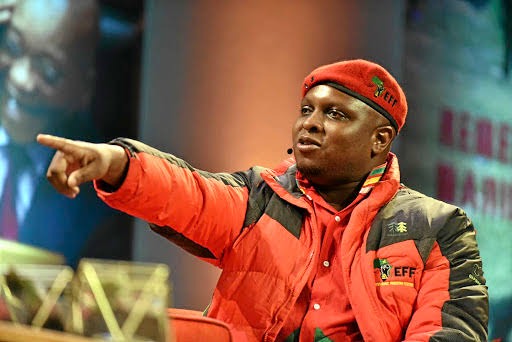 This is due to The fact that Dr Zweli Mkhize has apparently refused to the questions from the south African parliament. According to Floyd Shuvambu, Dr Zweli Mkhize refused tonander this question by hiding behind the reasoning that he had signed a non-disclose agrement.
Floyd Shivambu refered to this behaviour as nonsense or a nonsensical behaviour or even foolish unacceptable behaviour. As you can see that qualifies as a political shot.
Tweeps quickly came forward to also engage in on Dr Zweli Mkhize's unnaccepltable refusal behavior. Mesuli and Captian insinuated that anynMon Disclosure Agreements shouldn't come before the interest Of the public basically because this expected individuals were only elected to serve the public before anything else.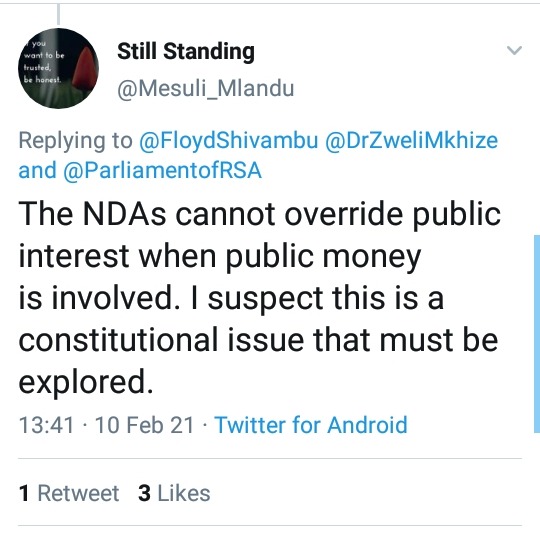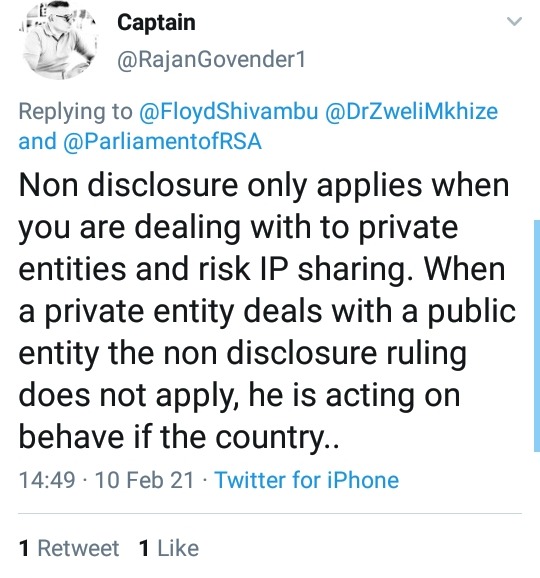 Mthembu suggested that Dr Mkhize is indeed hiding something hence the presence of a Non disclosure Agreement.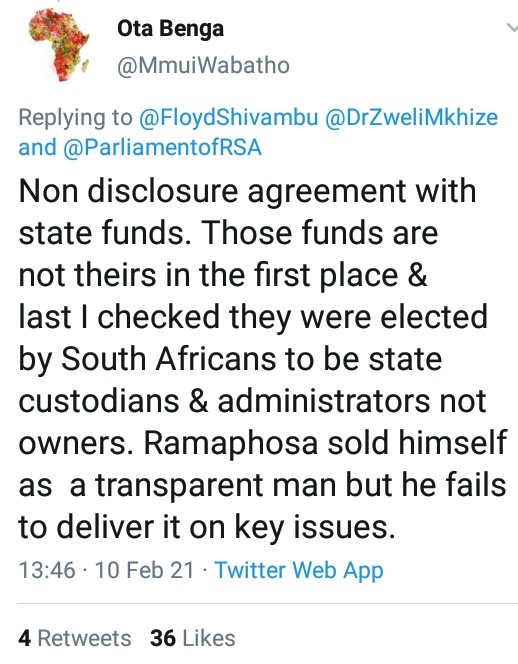 Content created and supplied by: The_Presence (via Opera News )