Today, the popular News24 reported that, "EFF leader Julius Malema joined former president Jacob Zuma in claiming judges had received bribes from President Cyril Ramaphosa's CR17 campaign, despite knowing there is not a shred of hard evidence to substantiate those claims. | @karynmaughan". The fight against President Cyril Ramaphosa have thickened, as more and more people are now calling on him to publish the controversial CR17 bank statements if indeed he has nothing to hide. They are now wondering why the president keep hiding the CR17 bank statements from the public.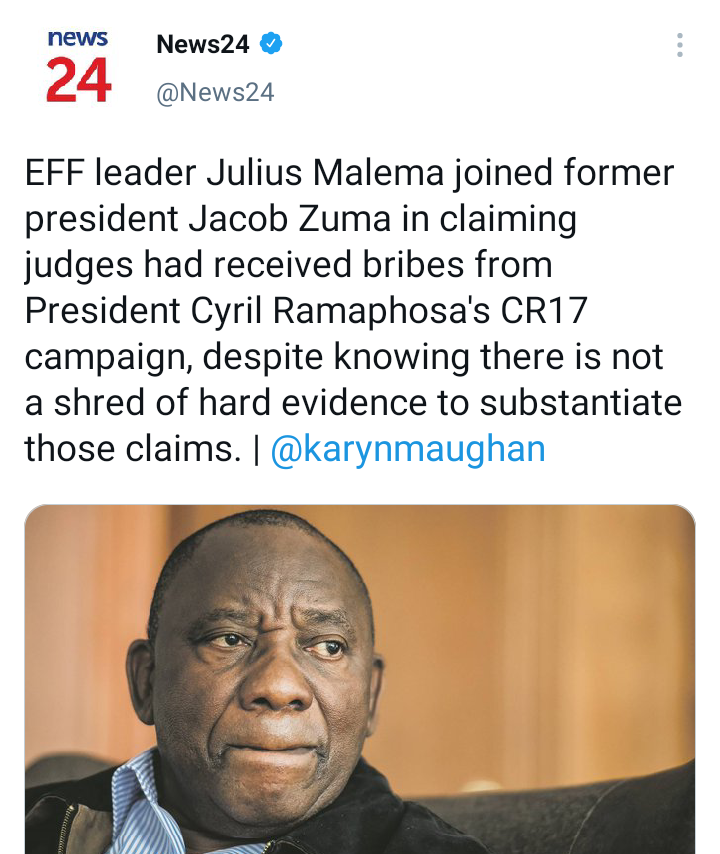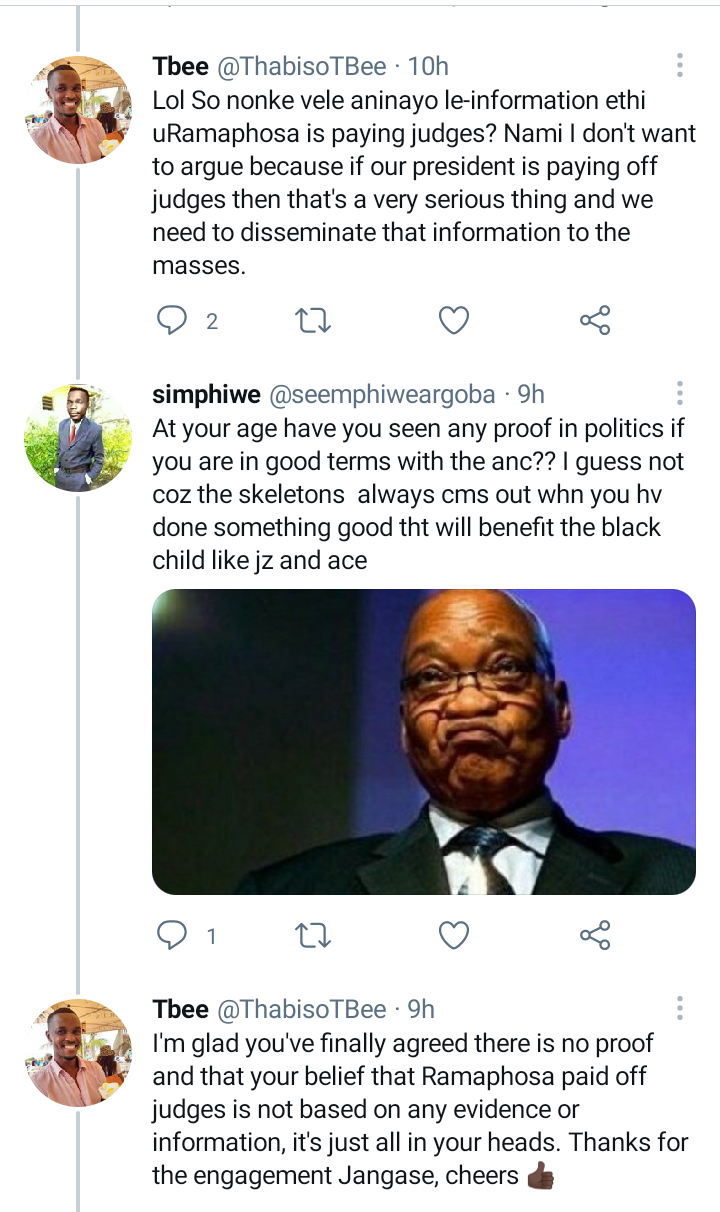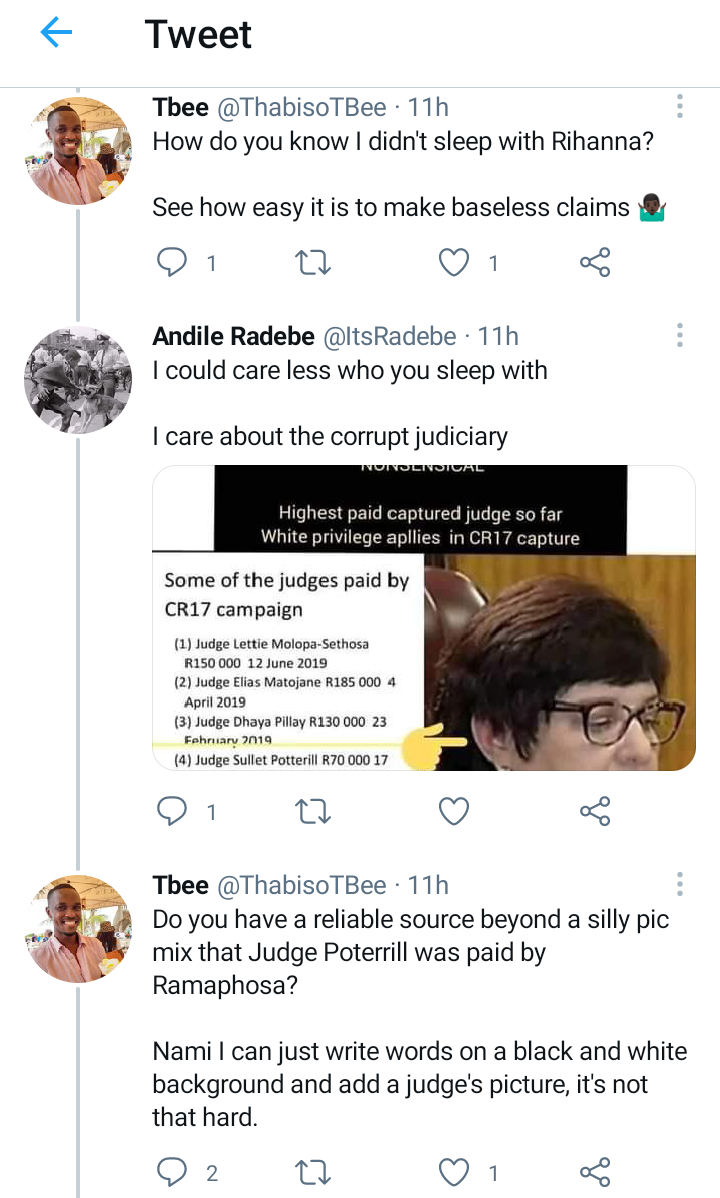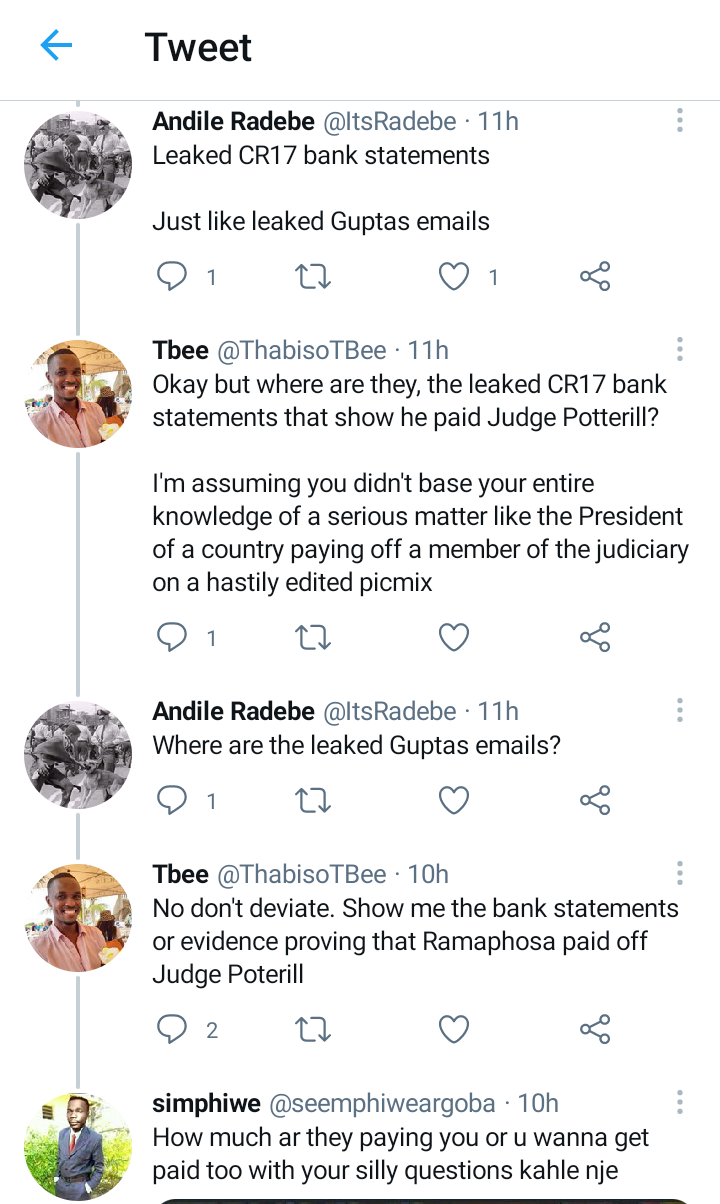 A Twitter user urged president Cyril Ramaphosa to do what is necessary, "It will be prudent and in the interest of justice if President Ramaphosa can unseal the CR17 Bank Statement and let the nation establish who was misleading the public otherwise". The president is being asked to clear his name and image. Yesterday, Jacob Zuma's daughter, Duduzile Zuma allegedly took an unexpected move against President Cyril Ramaphosa by providing a controversial list of some judges that were allegedly bribed. Since the list was released by Duduzile Zuma, the fight against President Cyril Ramaphosa have doubled.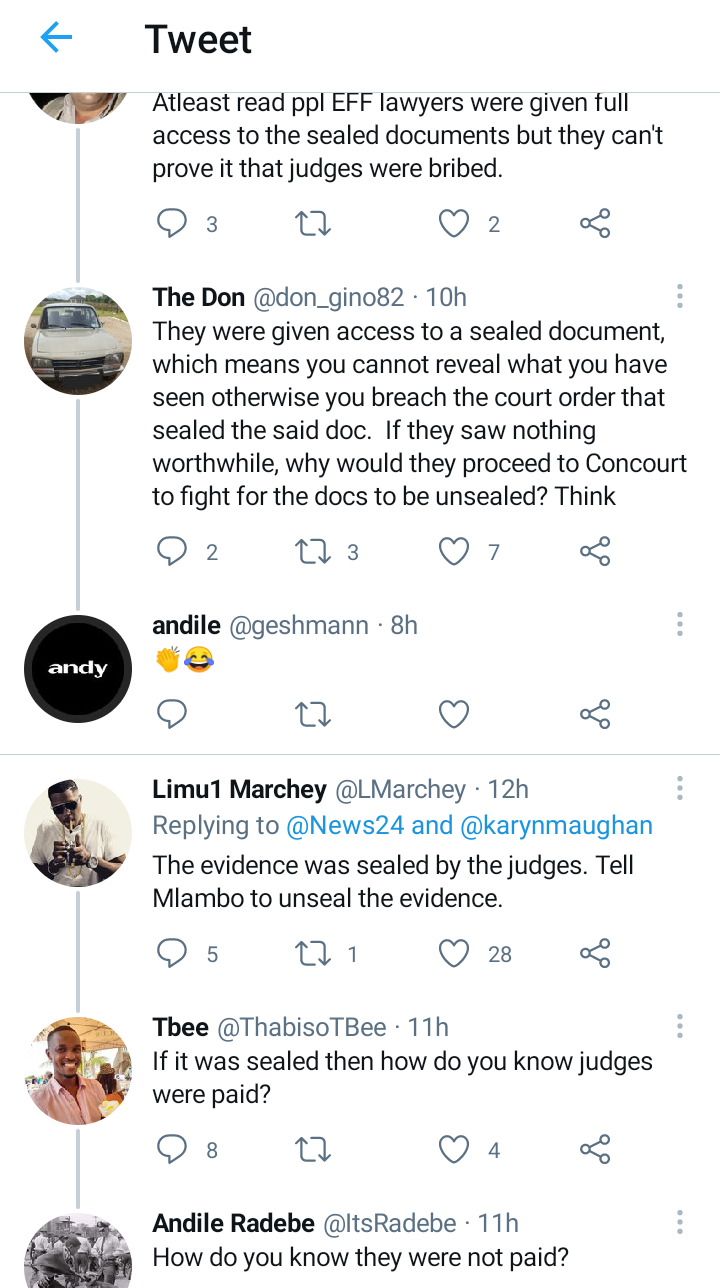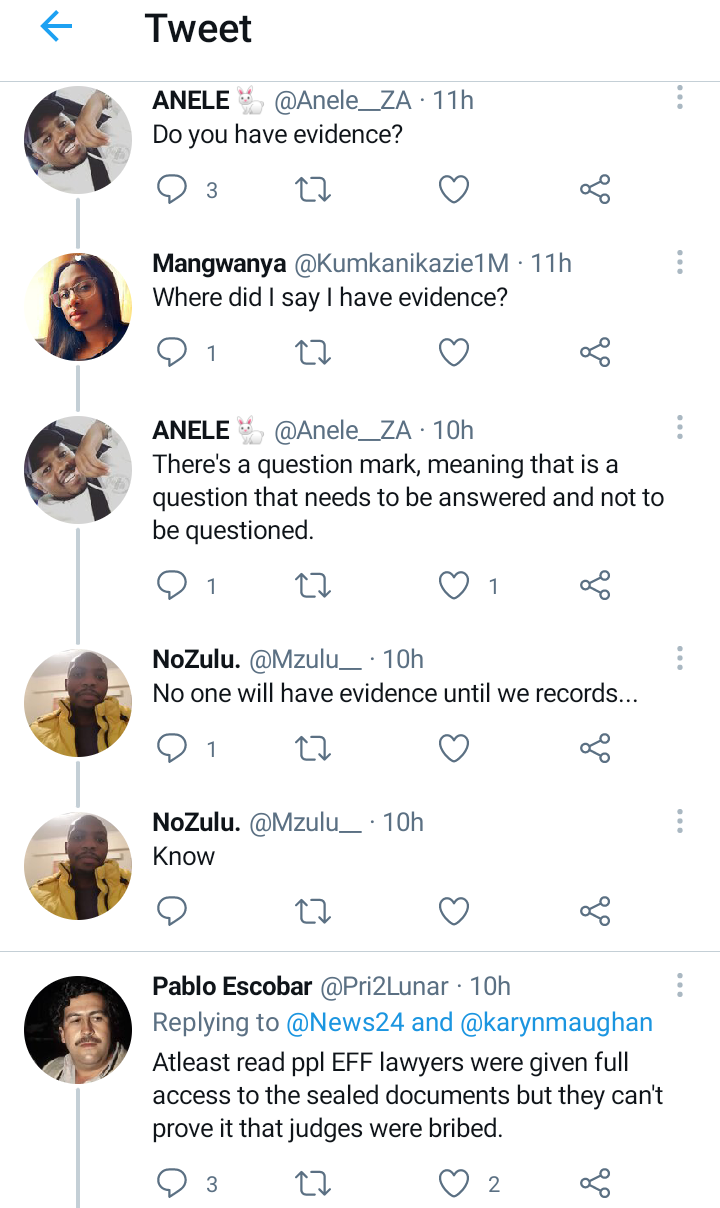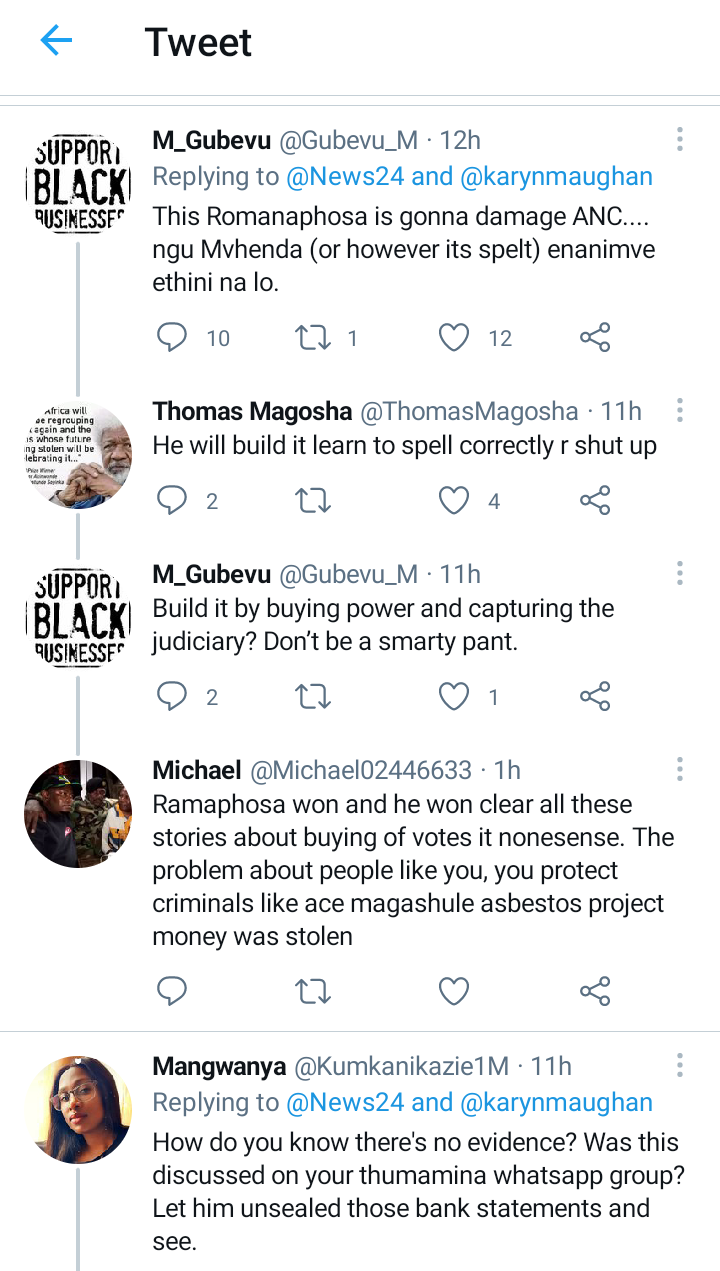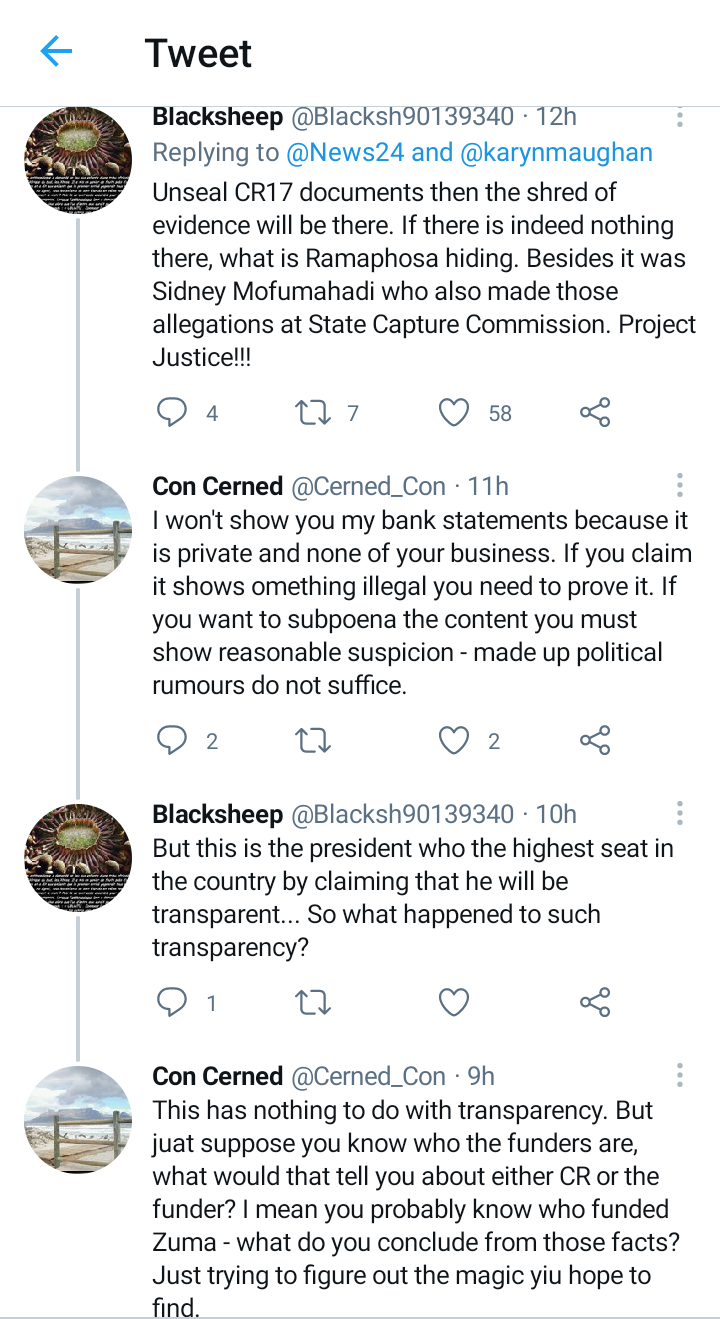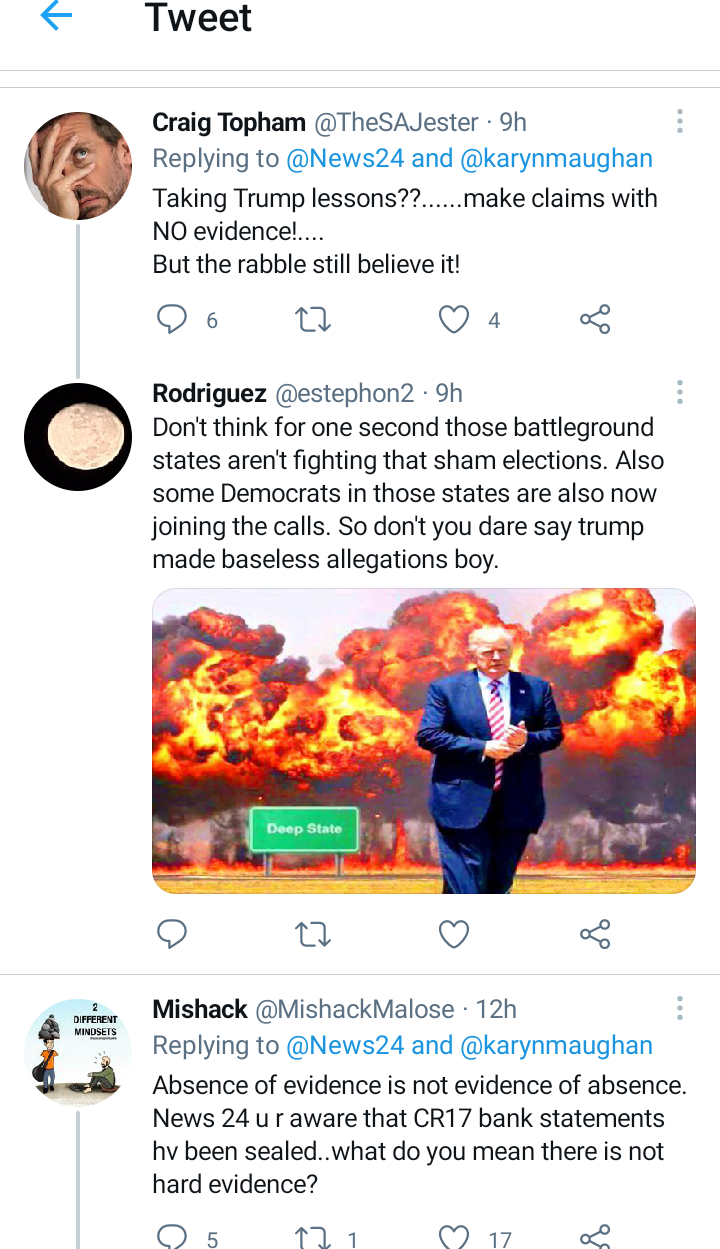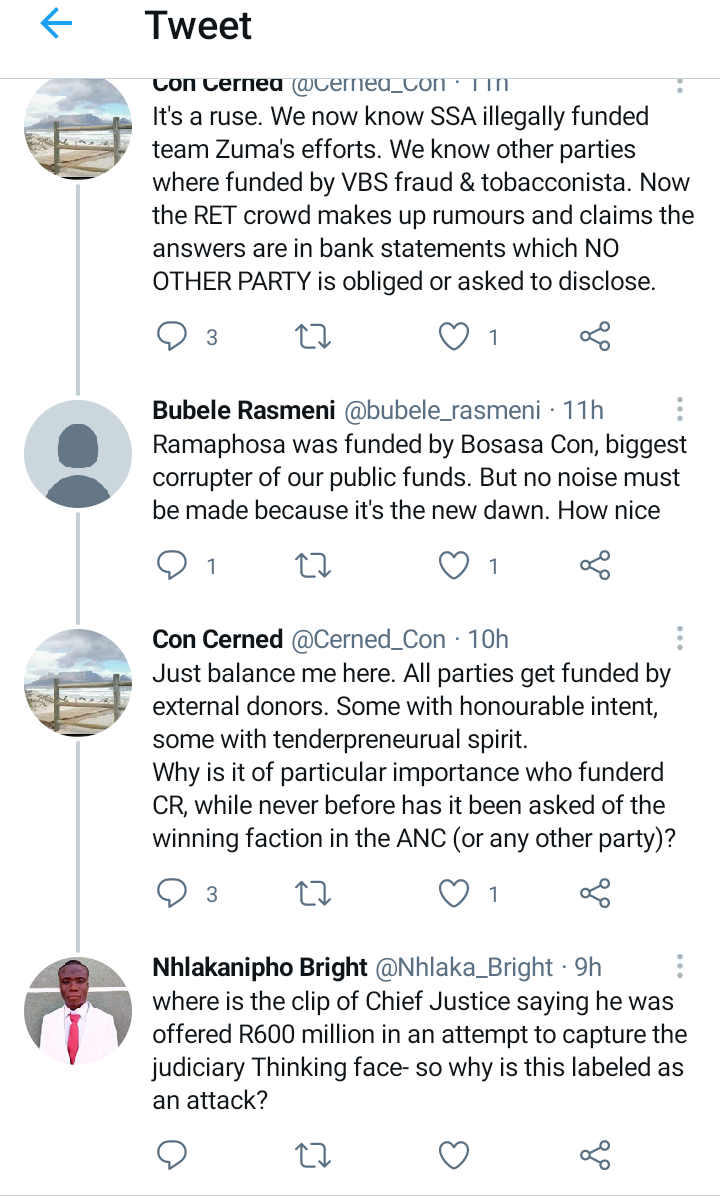 Different allegations are now coming up. A neutral Twitter user said today, "It's a ruse. We now know SSA illegally funded team Zuma's efforts. We know other parties were funded by VBS fraud & tobacconists. Now the RET crowd makes up rumors and claims the answers are in bank statements which NO OTHER PARTY is obliged or asked to disclose". Another person added, "Just balance me here. All parties get funded by external donors. Some with honorable intent, some with tenderpreneurual spirit.
Why is it of particular importance who funded CR, while never before has it been asked of the winning faction in the ANC (or any other party) ". Many people believe that Jacob Zuma have a lot of secrets in ANC and regarding president Cyril Ramaphosa.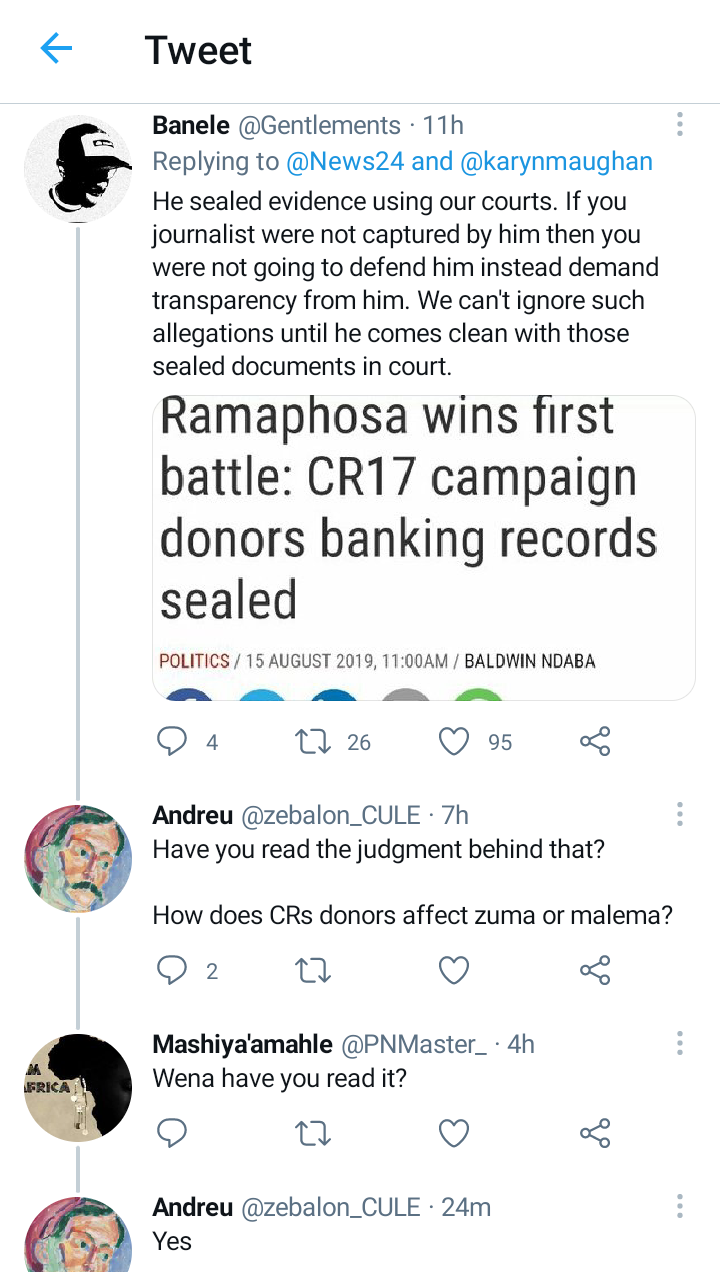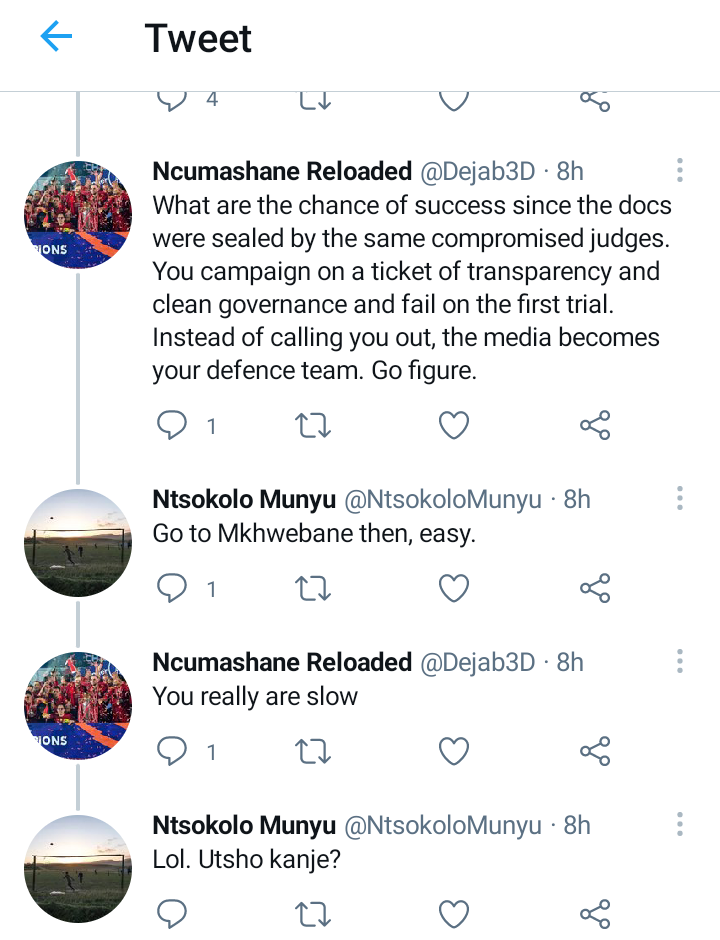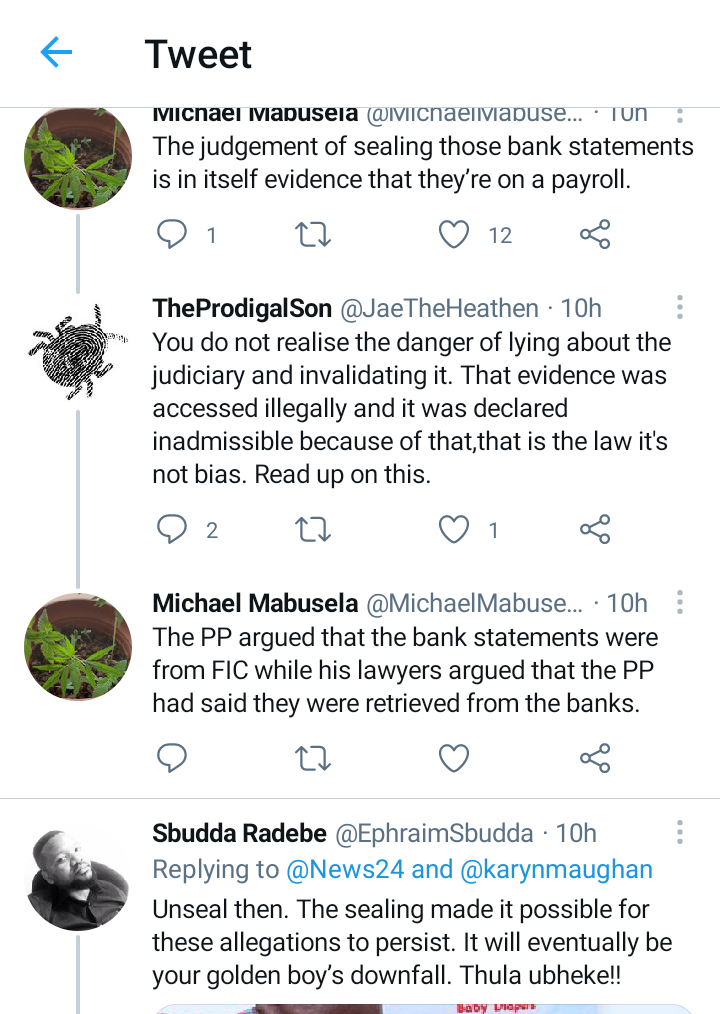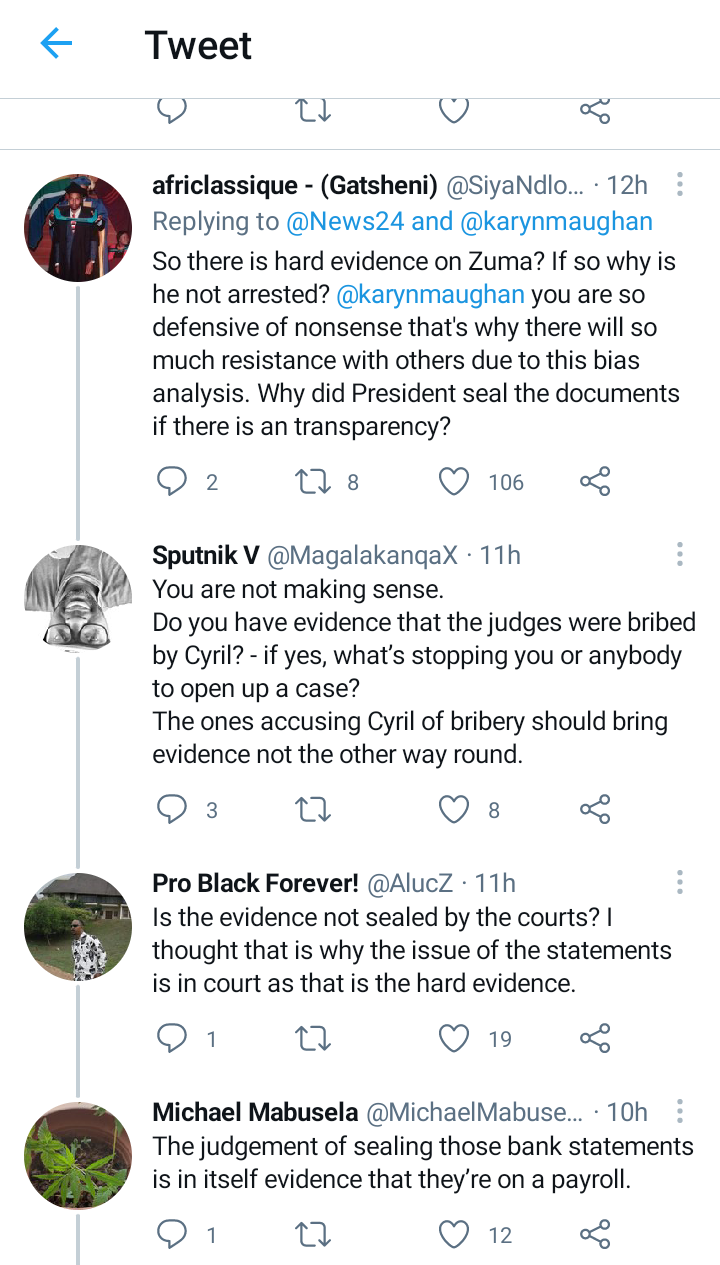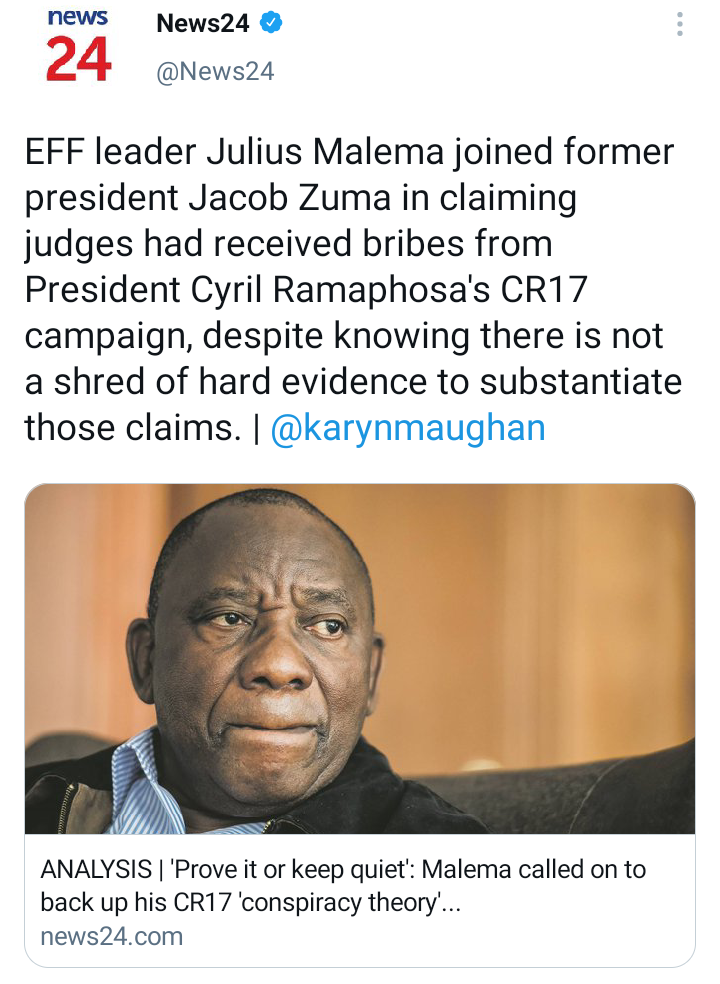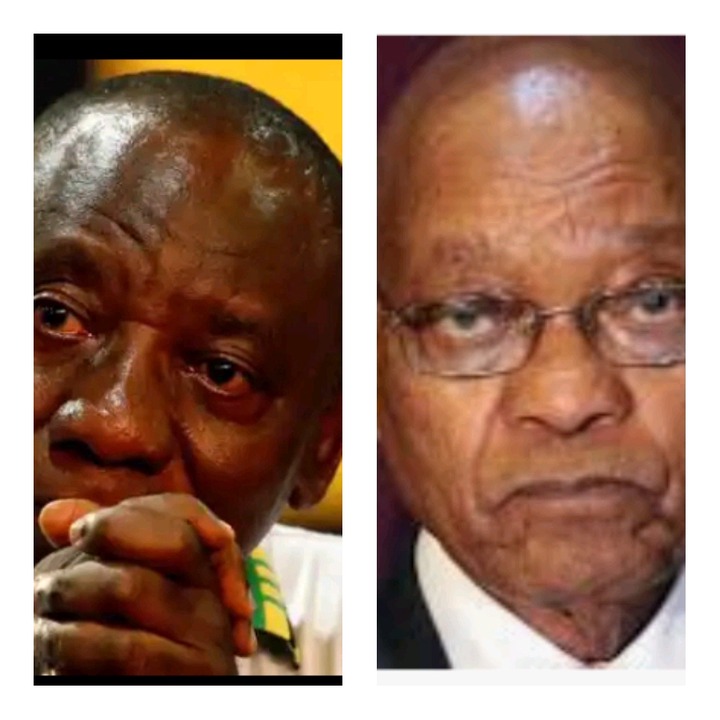 Of course, Jacob Zuma have said that he is not going down alone. Now that Julius Malema have joined him in the fight to expose the bribed judges, the ex-president will not be going down alone after all. A young man told South African Twitter users, saying, "Unseal CR17 documents then the shred of evidence will be there. If there is indeed nothing there, what is Ramaphosa hiding. Besides, it was Sidney Mofumahadi who also made those allegations at State Capture Commission. Project Justice!!!".
Content created and supplied by: Anabelblog (via Opera News )