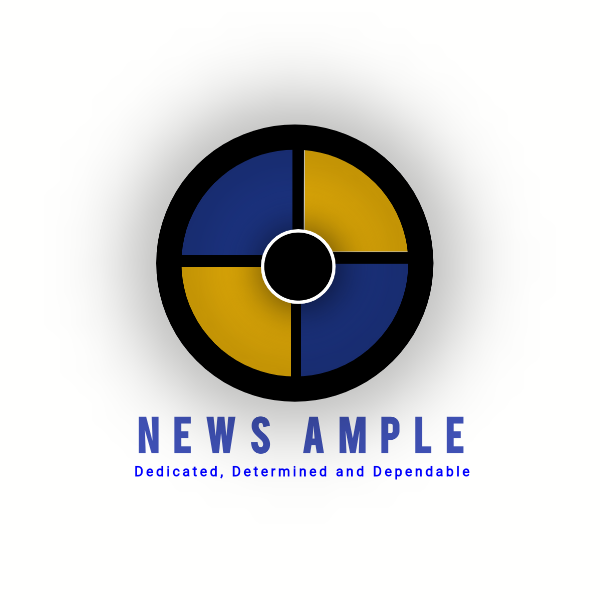 Twitter Handle: News_Ample
(Dedicated, Determined, and Dependable)
Tuesday, 16 February 2021
1. Free State man accused of stabbing radio presenter 49 times found hiding in Joburg house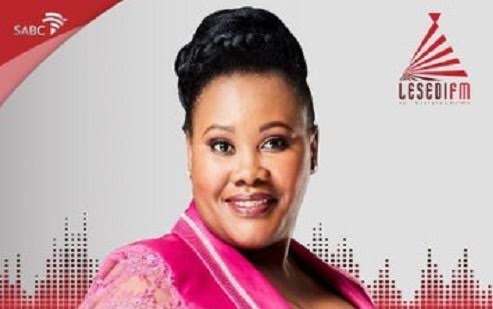 Police have arrested a man who has been on the run following the brutal knife attack last week that left a radio presenter with horrible scars and fighting for her life.
Police confirmed the husband of Lesedi FM presenter Dimakatso Ratselane was arrested on Tuesday morning.
"At about 10.30am, the Free State team supported by Soweto Flying squad arrived at a house in Ennerdale, where they found the suspect in hiding. He was taken into police custody and will appear in court soon to face a charge of attempted murder," Free State police spokesperson Brigadier Motantsi Makhele said.
Makhele said the team worked around the clock as soon as the warrant of arrest was issued, following all leads, until early hours of Tuesday when they followed intelligence-driven information which led them to a house in Gauteng province.
Free State Provincial Commissioner Lieutenant General Baile Motswenyane thanked the team for their hard work.


2. SONA: Malema Told To Stay Out Of ANC Factional Battles.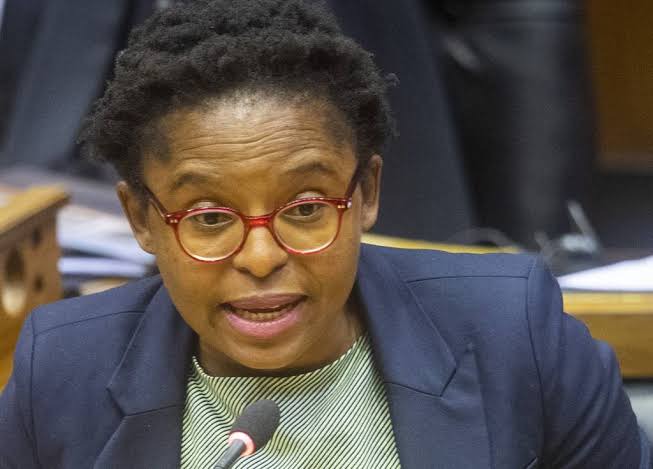 Minister of Small Business Development and a member of the National Assembly of South Africa, Khumbudzo Ntshavheni was guns blazing at Julius Malema's interference in the African National Congress affairs. She also criticized his flip flop kind of politics.
"You say you are not interested in ANC factional battles. But you say you want to remove president Ramaphosa from his presidency of the ANC. Why are you interested in ANC politics? Let the ANC sort out it's own politics We are members of the ANC, we are alive. Leave us alone to sought out the challenges faced in our organization. We do not need former members to assist us. When it was president Mbeki, he was not good enough; then you went to president Zuma. When it was president Zuma, you went ba k to president Mbeki. Now it is president Ramaphosa, you go back president Zuma.You said you never support President Zuma but you are the one supporting the president Zuma who is the former president of the ANC and the former president of this country. We also support him but the rule of law will apply with no fear, with no favor, even to your honorable Malema." Said ANC MP Khumbudzo Phophi Silence Ntshavheni.
3. SONA: UDM Lashes At Corrupt Officials
"For many years,those in power have committed corruption; and some have allowed it to flourish. State resources have actively been diverted away from the people to line personnel and political party pockets. Mr. President, there is more to uncover and we must allow the Zonda commission the time and resources to finish its job. Ultimately the money that was stolen must be returned to the people and the guilty must go to jail.
South Africa needs a competent government that can create decent living conditions and can advance the livelihoods of all our people, but especially the poor; UDM believes that we should have a government of integrity, and service delivery," said the UDM president Bantu Holomisa
4. Illegal Boarder Crossing Continues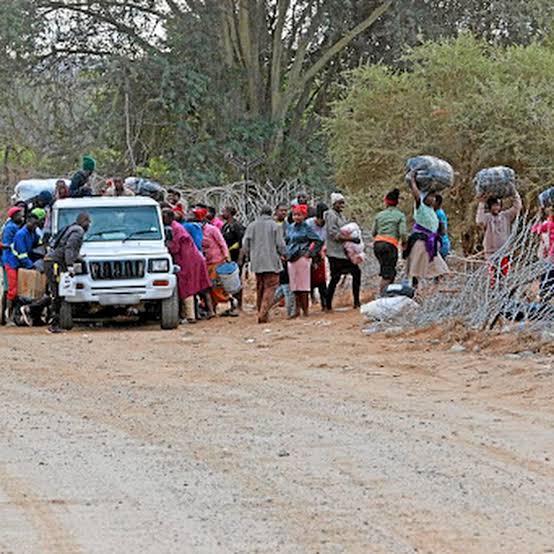 Zimbabwe's strict lockdown and border closures appear to have done nothing to stop the spate of illegal crossings into South Africa. News channels has again witnessed firsthand how undocumented migrants are coming into the country at Beitbridge. There have been chaos at the border post for years with reports of rampant corruption among immigration officials and law enforcement on both sides. Desperate Zimbabweans say they have no choice but to come here for basic essentials.
Deputy Minister of Home Affairs Mr Njabulo Nzuza has been at the boarder since they reopen yesterday on Monday 15 February. "If they continue to come illegally. We will continue to go for them, and make sure that we arrest them." Said the Minister.
Barely hours after this tough talk from the South African Deputy Minister of Home Affairs on Monday, illegal border crossing continues. Jumpers use a ladder, something known to South Africa authorities and law enforcements.
Zimbabweans are also desperate enough to even cross into crocodile infested Limpopo River. Crossings are happening both into and out of South Africa.
5. NFP Visits Jacob Zuma To Show Support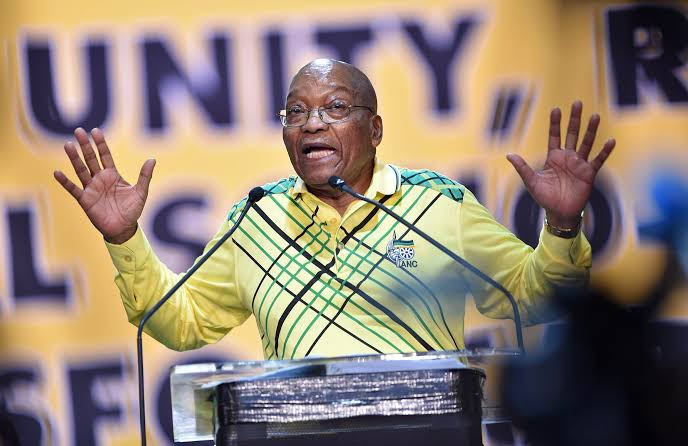 Tea parties are becoming fashionable, since the Commander in Chief of the Economic Freedom Fighters Julius Malema made it famous.
The National Freedom Party was at Nkandla today; the visit was solely to support the former head of state; and they had this to say "Actually this was not a formal meeting, we requested the meeting with the President, mainly because we wanted to find out from the horse's mouth what is exactly happening. We wanted to understand as to what is going on and how did he arrive here. And fortunate enough for us, the President did explain. give us all the details and contrary to what has been publicly said, mostly from the political analyst and some sections of the media. We say, we are fully behind the president; the President will never walk alone.
100% we do support the president, because for us this thing is no longer about President Jacib Zuma. It's no longer confined to the ANC; It's now a public issue because. So we are excited that President has decided to take this route, and do support him all the way."
6. SA soapie actor Ceagan Arendse commits suicide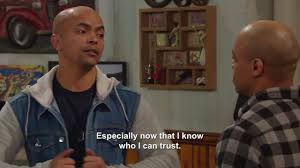 Tributes have poured in for Arendsvlei actor Ceagan Arendse as news of his death broke on Monday.
His family confirmed that the 34-year-old actor from Paarl suffered from depression and committed suicide on Saturday.
Ceagan was popular for his roles in several kykNET soapies including in Suidooster where he played the shady Frankie, in Project Dina as Theo and currently on Arendsvlei where he played Woelag.
In a statement Ceagan's family said: "It is with sad and heavy hearts we inform friends and fans that our beloved Ceagan Arendse passed away early hours of Sunday morning, 14th February 2021.
In October, Ceagan filmed the Showmax Original series Skemerdans, due for release this year.
The series was filmed at Club Galaxy in Rylands and Ceagan plays Warren, the black sheep of a powerful family.
7. Johnson Vaccine Expected This Week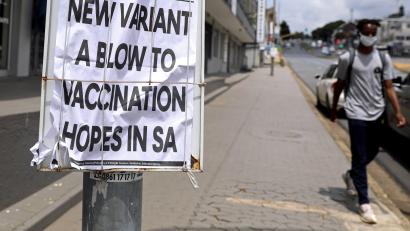 Health Minister Zweli Mkhize says South Africa is on calls to begin vaccinations this week. The first batch of vaccines from Johnson and Johnson are due to arrive in the country any day from now. 20 vaccination centers have been identified in all nine provinces to accomodate the country's health workers
The president managed to successfully secure 9 million doses of Johnson vaccine; announcement will be made about the starting of the vaccination event. 500,000 doses are expected over the next four weeks, and will be supplemented by those from Pfizer's 20 million jabs.
"I can also say that we have acquired enough dosages to be able to cover all the people that need to be covered in South Africa. It must be understood that our sole purpose is to save the lives of our people and protect healthcare workers. It is without dispute that the Johnson and Johnson vaccine has 57% efficiency against the variant," says Health Minister Doctor Zweli Mkhize
Please leave your comments (opinions / facts) on the section below and do not forget to like, share and follow the News Ample team; for more ground breaking stories. Let's engage.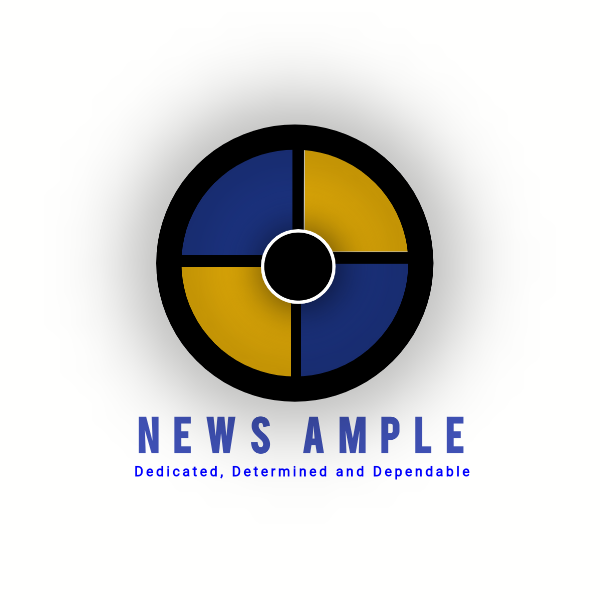 Twitter Handle: News_Ample
(Dedicated, Determined, and Dependable)
Source: eNCA
Content created and supplied by: NewsAmple (via Opera News )