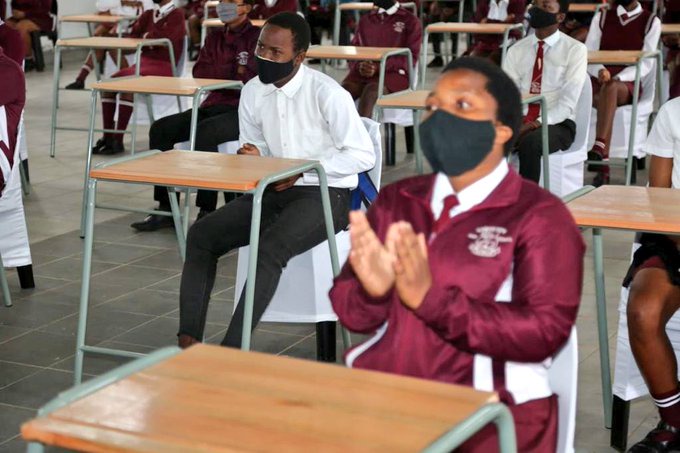 It's a period of celebrations for those learners who worked hard in order to reap good results and tears for the learners who did not manage to put enough efforts to get the desired outcomes.
However , it was a time to celebrate for Elswood High as it got more than what it expected. This is after the school reportedly recorded a pass rate of 84 percent , up from 55 percent which was recorded in 2019.
The 2020 academic year was the worst period ever as it was full of inconsistencies. A lot of time was lost when learners had to stay at homes because of the lockdown. Despite the challenges faced , the examinations went on as expected.
When the Minister of Basic Education Mrs Angie Motshekga is was releasing the results on Monday, she admitted that the results were more than what they had anticipated.
The Cape Town also celebrated their success when they recorded an increase of 29 percent in terms of the pass rate , with the 2020 pass rate standing at 84 percent .
https://ewn.co.za/2021/02/23/from-55-to-84-elswood-high-school-in-ct-celebrates-the-class-of-2020
Content created and supplied by: Kukizi (via Opera News )