South Africans are celebrating the arrest of 9 people who are suspected illegal immigrants. They were allegedly arrested and detained by the police. While many South Africans are celebrating the milestone achievement, many Illegal immigrants have been crying about it, declaring that a phase of xenophobia is on the way. Some South Africans praised the police, saying, "I think we need to ask the right questions now because they are going to come back. Where are they working, who is giving employment to them, are they paying rent,electricity, water."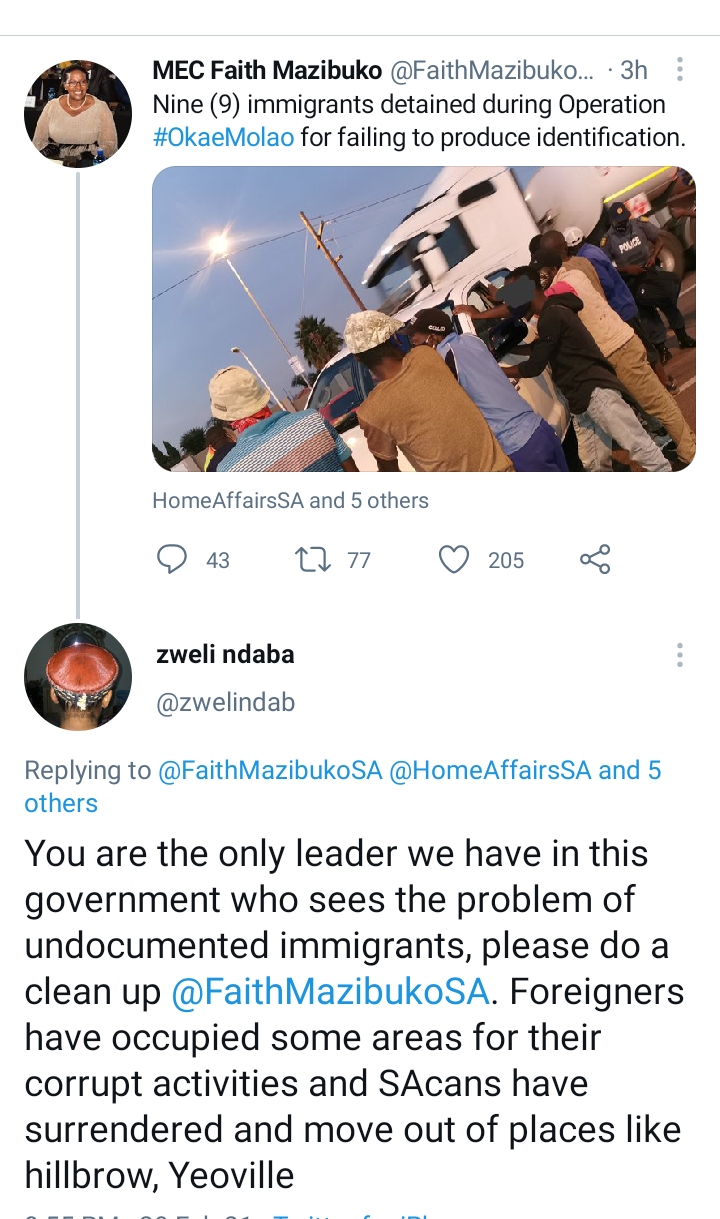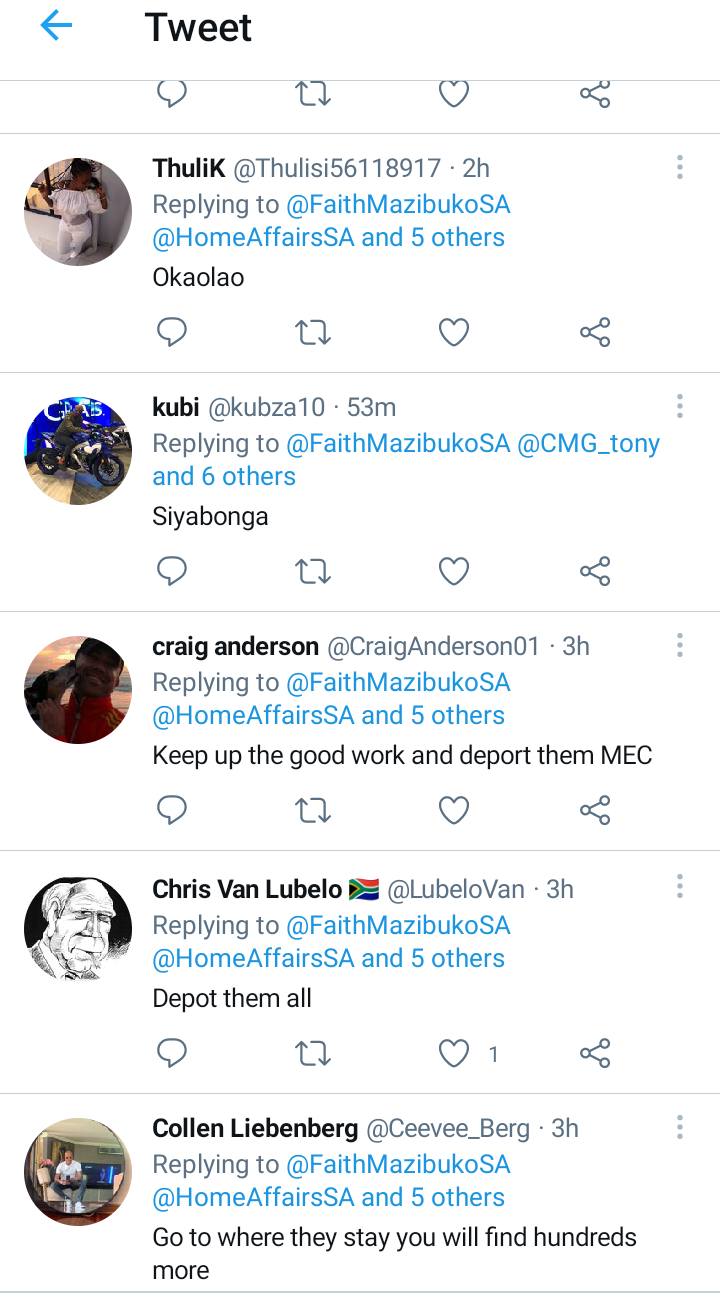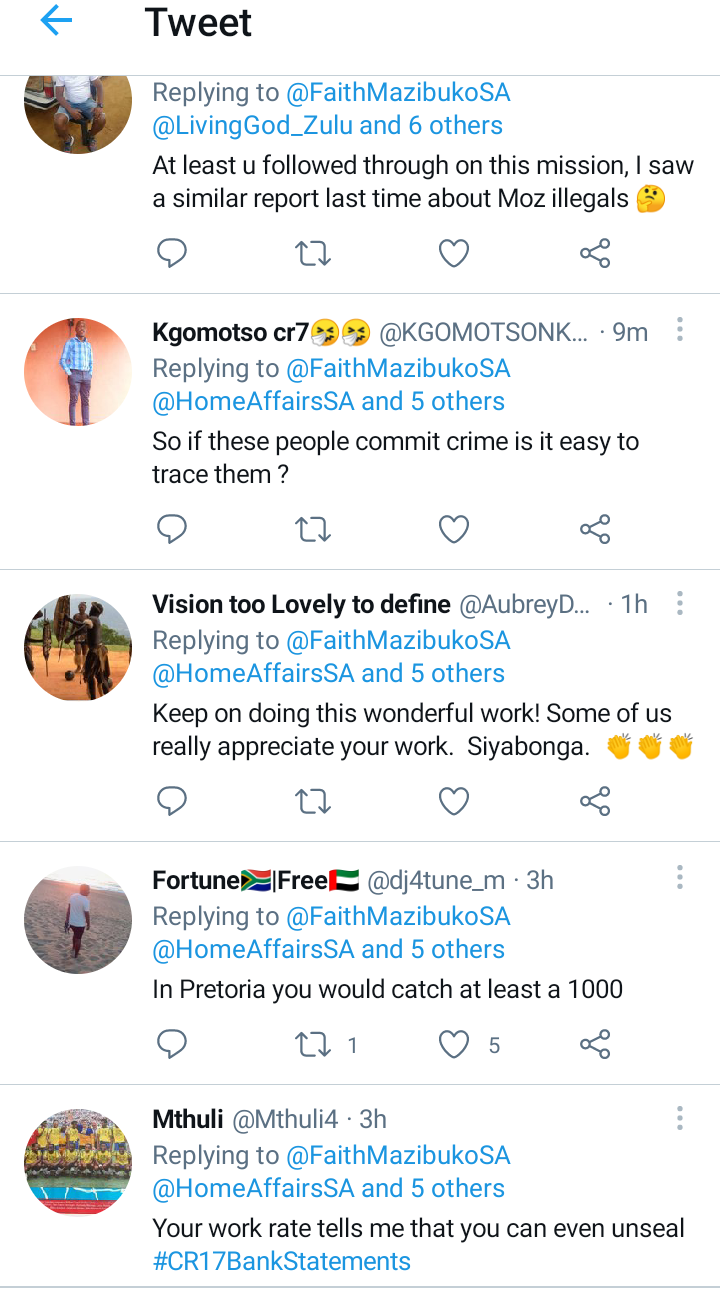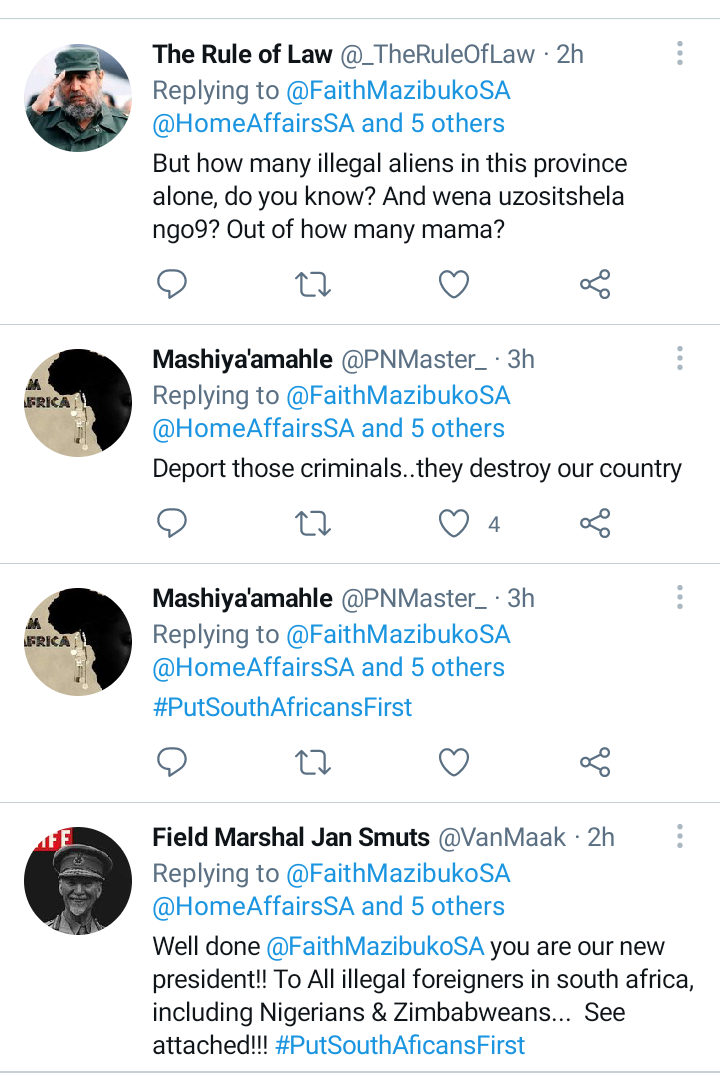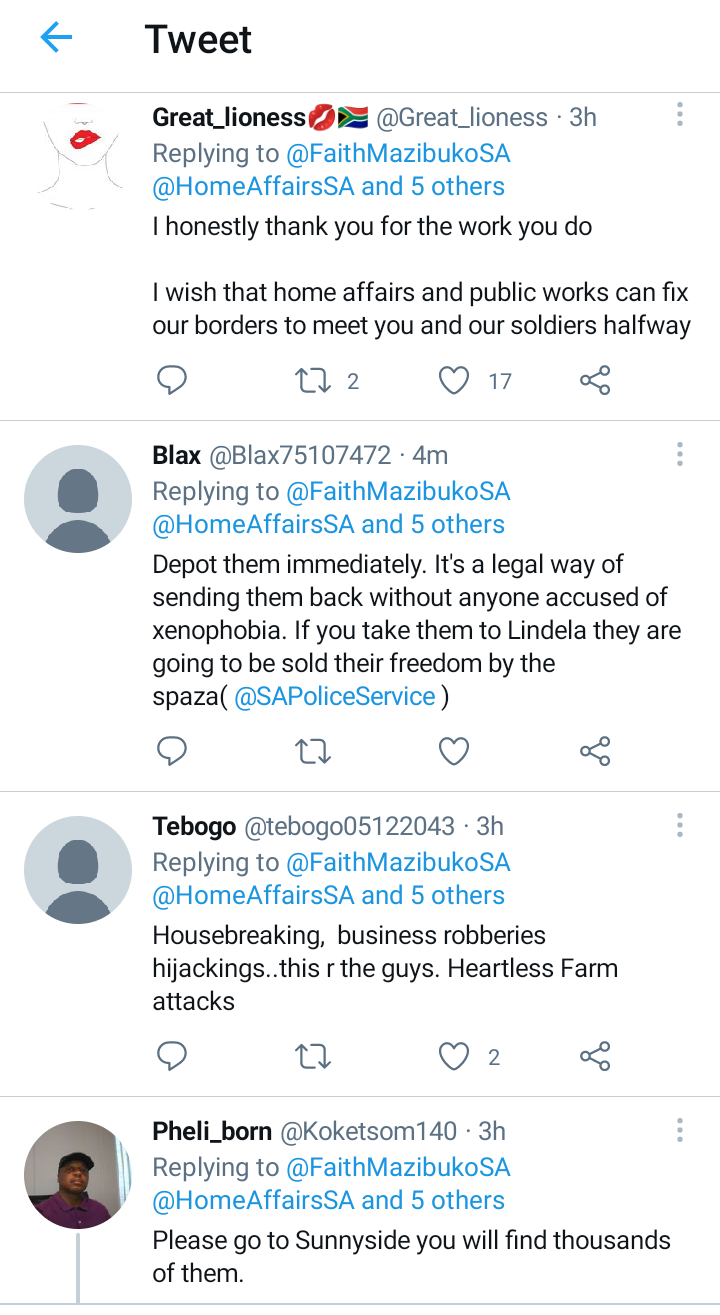 South Africans are now pointing out the exact locations of illegal immigrants. Some people have told the police the hotbeds of illegal immigrants in South Africa, "If you're serious about dealing with illegal immigration, We'd see you in Hilbrow and Sunnyside. We'd be seeing you in squatter camps. We don't see that because you're show boating a tiny fraction of the problem and pretend you're solving anything". Others simply abuse the ANC for aligning with undocumented migrants, "The only thing we want from the ANC is functional borders to keep these thugs out of SA, not to be running around like headless chickens chasing after thugs they're bringing in here on a daily basis." and, The day #PutSouthAfricansFirst aligns itself with the ANC that brings these foreigners here in the first place is the day we must throw in the towel, sizabe singayazi into esiyenzayo".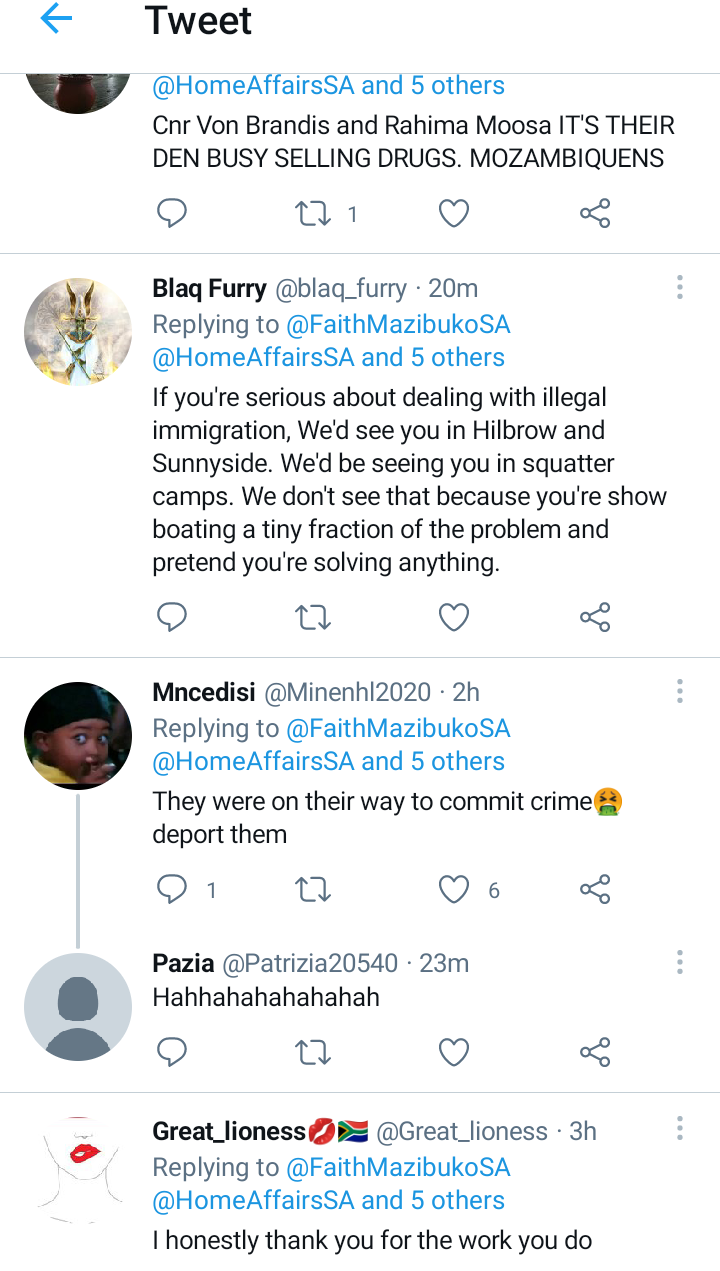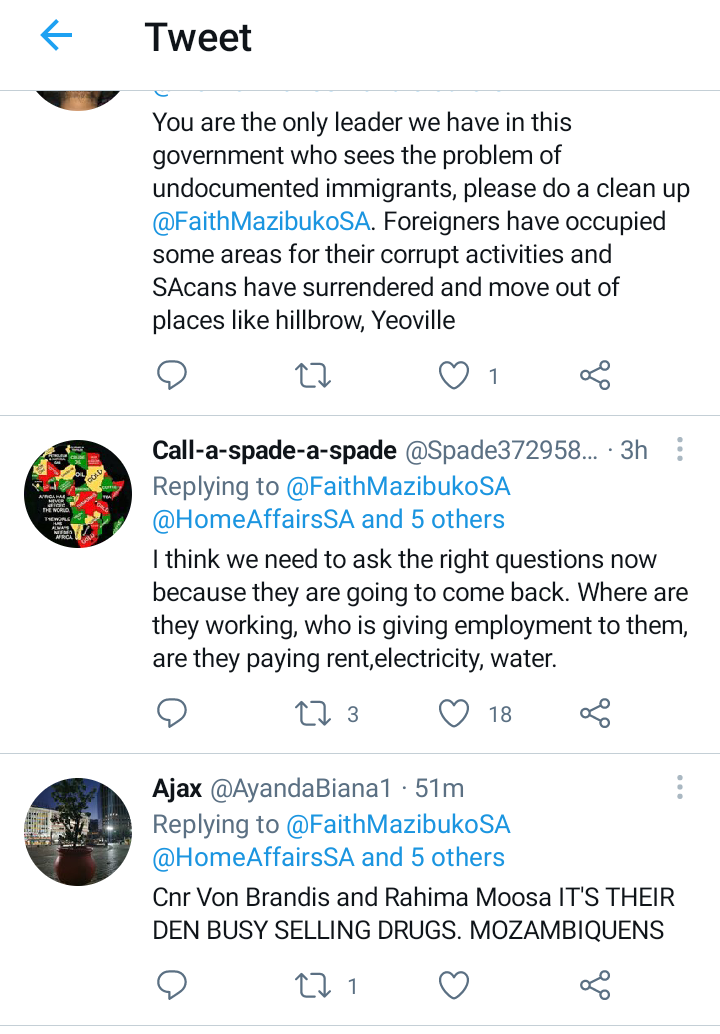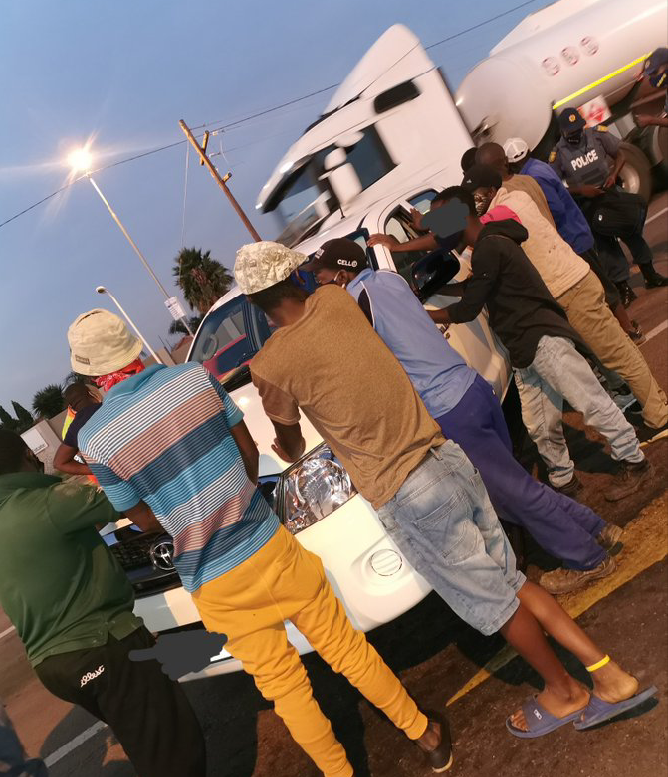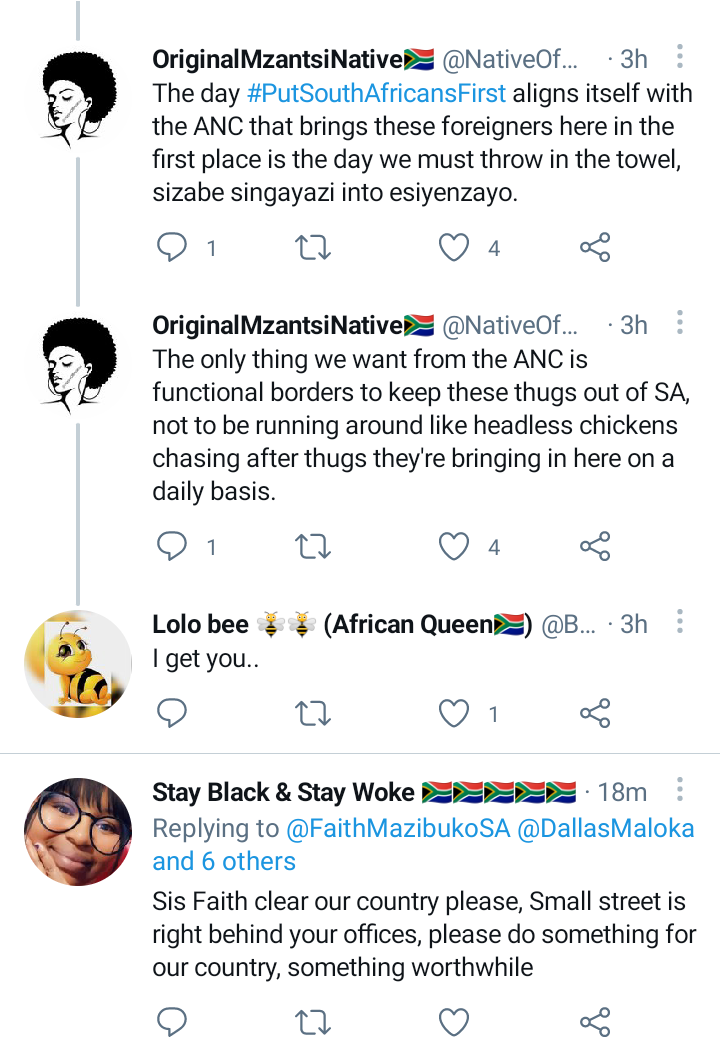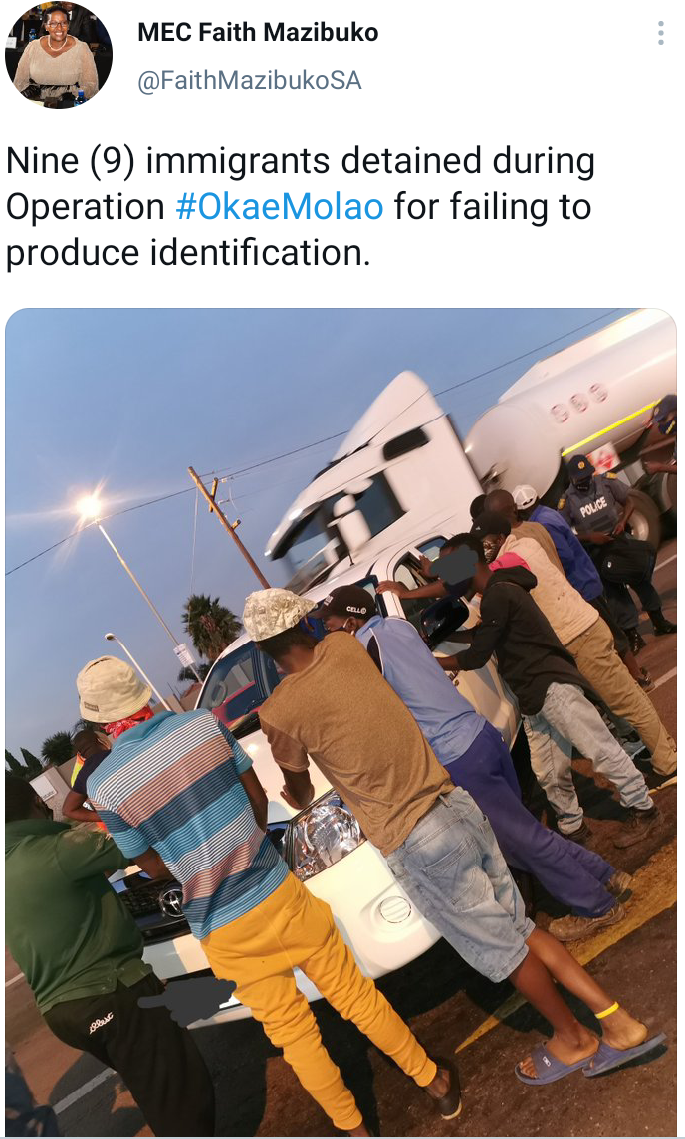 South Africans have been complaining about the recent influx undocumented migrants in South Africa. The hardship imposed by Coronavirus pandemic on the economy of surrounding African countries have allegedly forced many of them to come into South Africa in search of greener pastures through land borders. South Africans have lamented that many of Zimbabweans in South Africa are irregular migrants without valid documents and papers. South Africans praise the lady who made this possible, "You are the only leader we have in this government who sees the problem of undocumented immigrants, please do a cleanup @FaithMazibukoSA. Foreigners have occupied some areas for their corrupt activities and SAcans have surrendered and move out of places like hillbrow, Yeoville". More undocumented migrants may likely be arrested soon as the crack down continues.
Content created and supplied by: Anabelblog (via Opera News )