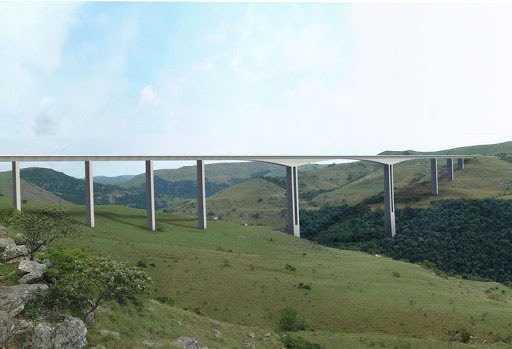 The Mtentu Bridge will be the highest bridge built in Africa with a deck height of approximately 223 metres. The central beam span of 260 metres will also be a record for the African continent among beam bridges, and the 141 metre pier 9 will also be the tallest on the continent.
Mtentu is a River that separate Bizana and Lusikisiki. This bridge will cross there . It will connect Durban and East London along the coast.
Two bridge mtentu and msikaba, mtentu flagstaff side and msikaba lusikisiki side, you can come to visit lusikisiki just to explore. Hope there is no corruption or stealing of the money.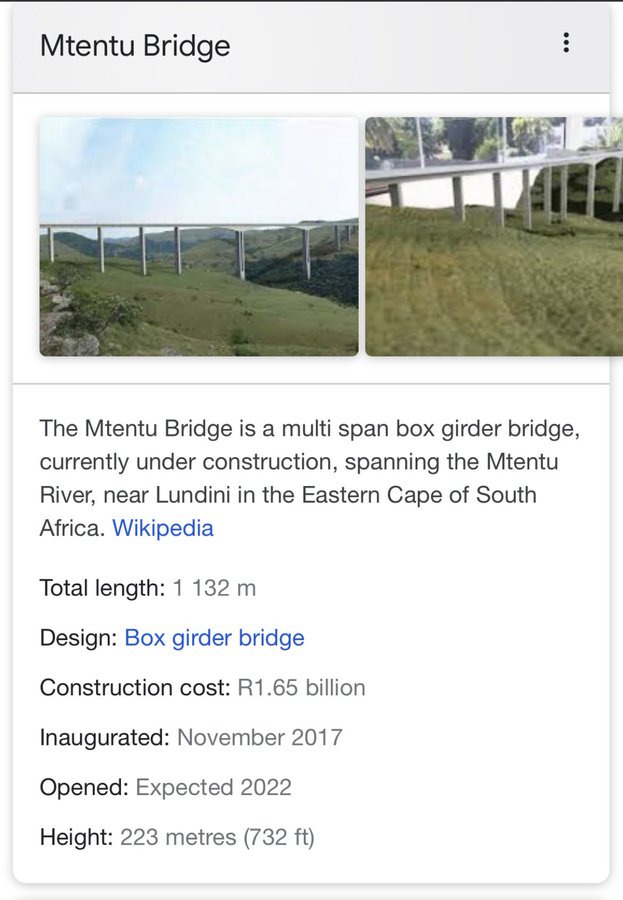 The construction of bridge create jobs?also this is infrastructure, aimed at making cargo transportation and logistics more efficient.
It is believed that The Bridge project started in 2017 during President Zuma's reign, what was it called by the way, "9 Wasted Years". Apparently It was not a Zuma brainchild ,as the country is growing infrastructure and development must start , regardless who is president.
I'm not talking physical construction, I'm talking project initiation. The initial tender for it was in 2000 it was dubbed the Red Route - the history on this project, it was actually conceived in 1978. The project was initiated many years ago but it was blocked by environmentalists.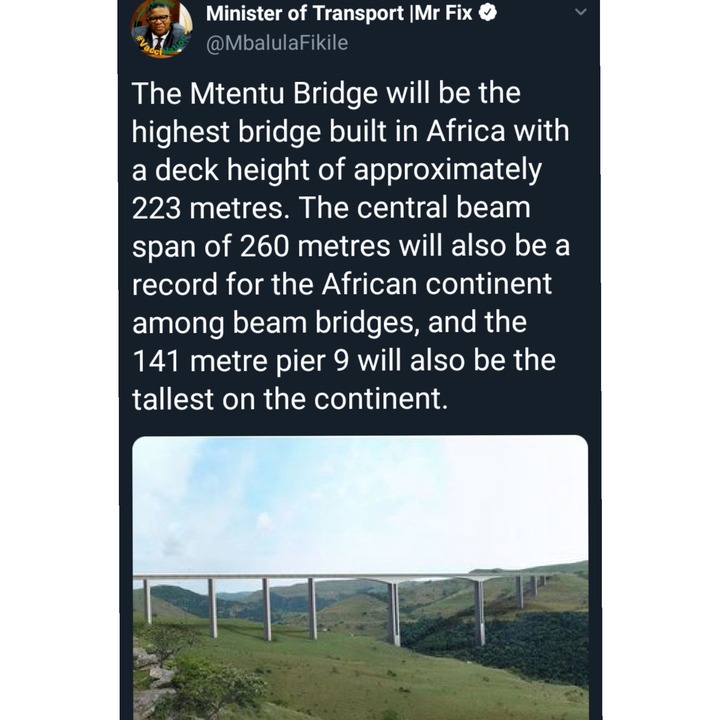 Still 9 years wasted!! We could have had more progress instead we got the worst economy since the advent of democracy!
Now you talking Minister, now of course there is still a lot of work at hand, one Bridge a year won't do it. Now what's the other projects in plan and we do hope construction is planned to commence ASAP. We still waiting on that train to connect Pretoria, Mpumalanga & Limpopo.
https://twitter.com/MbalulaFikile/status/1356508270245068802?s=09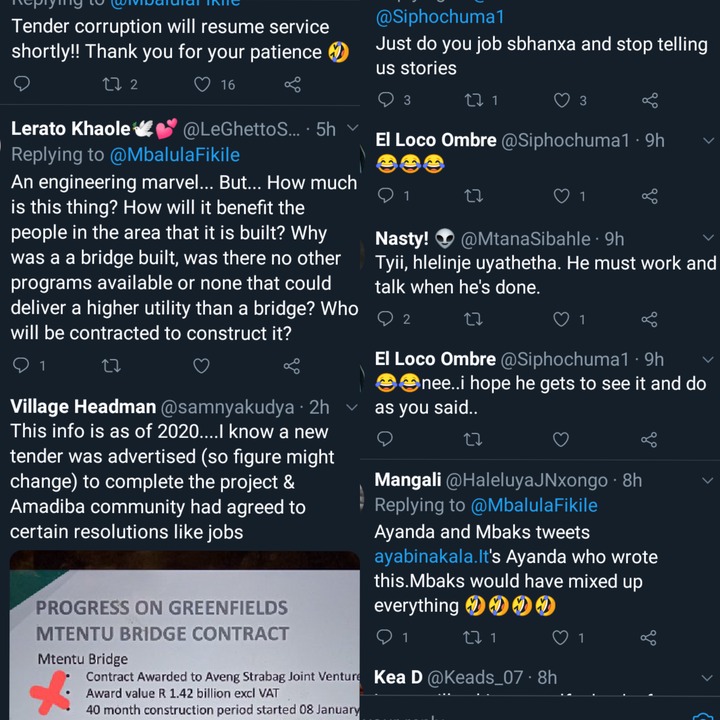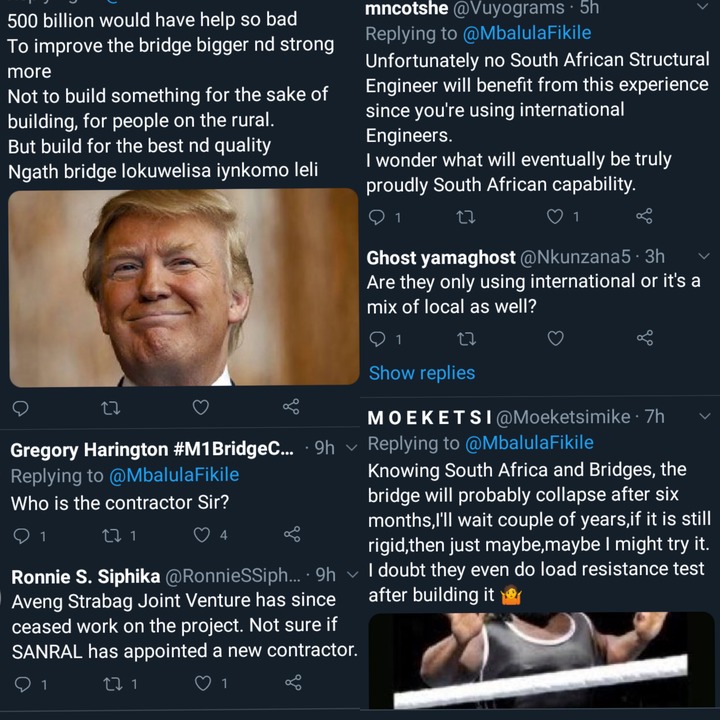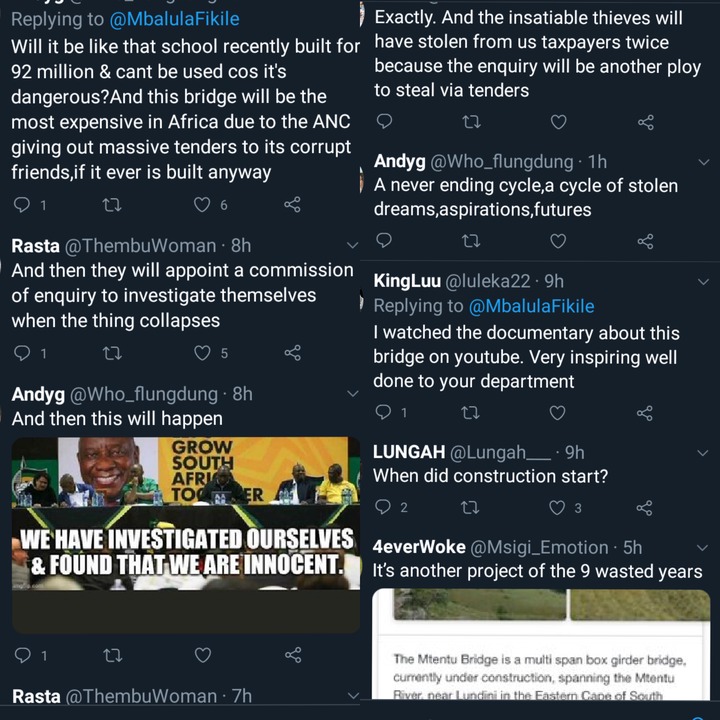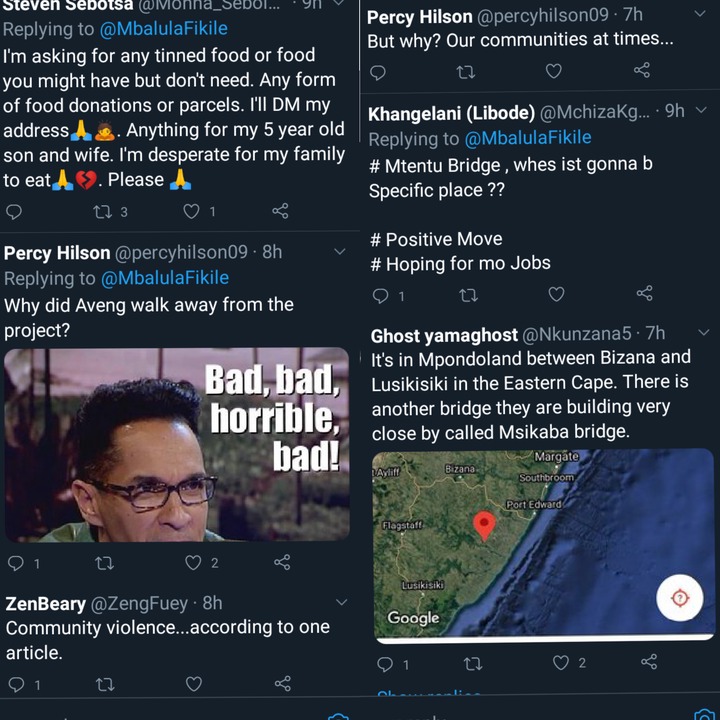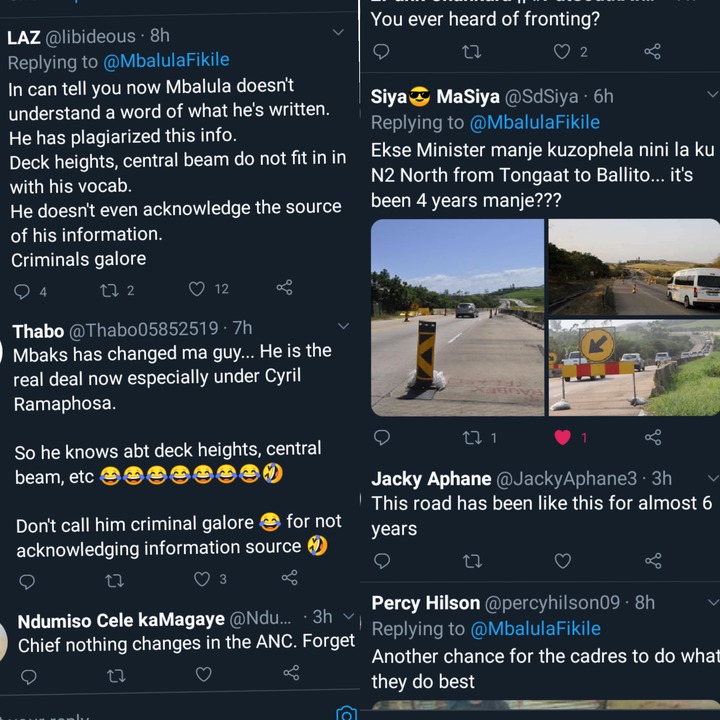 Content created and supplied by: Heist.money (via Opera News )