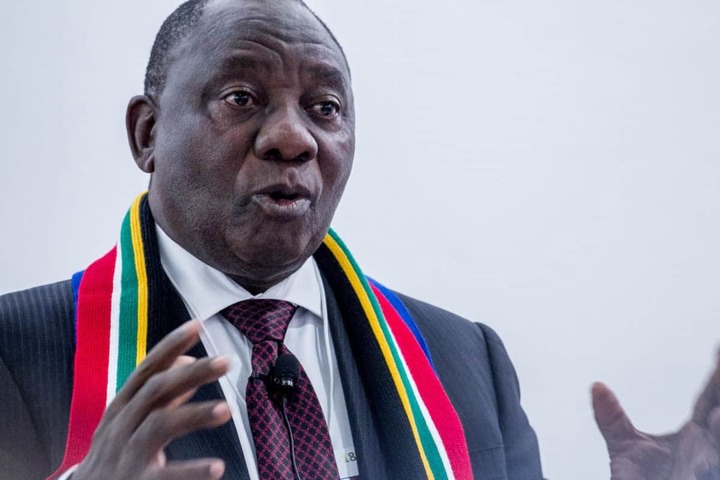 As l see it, the great economic recovery plan aimed at shifting the current South African economic direction towards a more sound favorable valley should be embraced by the locals.
What it exactly entails is that the general public should not hesitantly purchase locally made goods, but a more willing approach is vital in order to create the much needed jobs, reducing the rate of unemployment and raise the standard of living and do away with corrupt tendencies from top government officials, including reduction in violence and crime which are tools of poverty.
As a democratic state, the government of South Africa and its citizens are right now living in a "glass house" hence no stones should be thrown.
Just like the rest of the world, the current pandemic has a negative impact on the lively hood of human existence,meaning from now going forward, polices which the government impliments should be harm free to the ordinary majority of South Africans who, many of them, lost their jobs from the start of lock downs last year March and now experiencing a level 2 backdrop restrictions.
The president, Cyril Ramaphosa's economic predictions are not a kick in the stomach, cutting the country's imports by 20% over a staggered 5 year implementation is an economic ray of hope which l hope would produce a danceable economic rhythm advantageous to every citizen of of this great land of plenty.
If exports exceed imports then promoting locally manufactured goods by its people is an indication of running the show on a positive note as more jobs are created in order to supercede imports, though the gains are not realised overnight.
Among the local goods the president hope to encourage his country-men to purchase on the local market include edible oils or cooking oil, home produced furniture fruit concentrates, personal protective clothing, steel products, sugar and green economy products but pointed out that more will put in the same circle.
Content created and supplied by: Brighto1971 (via Opera News )