Heritage, decolonization and multiculturalism. The principle that SA belongs to all who live in it is the basis of the recognition that the nation is made up of many historical influences, ethnicities, religions, languages, traditions and classes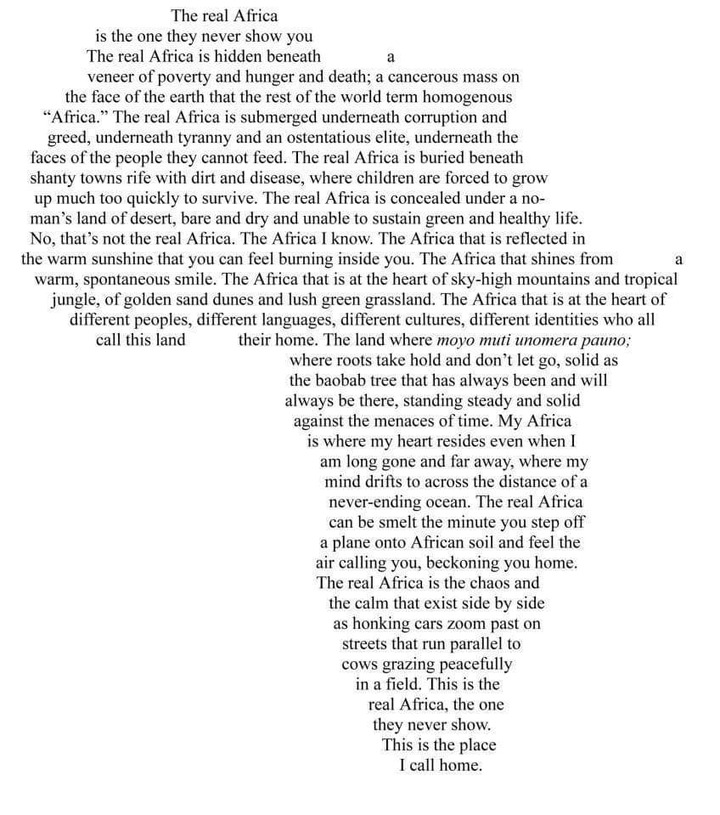 The SA of today is a salad of peoples whose ancestors migrated and immigrated from diverse places. In similarity with other industrialized countries, SA population has descendants of peoples from all the 200 countries of the world
In a word, SA was colonized by descendants of diverse origins, who have bequeathed a multicultural heritage of languages, architecture, literature, cuisine, norms and religions. Indians, Somali, Jews, Zulu, Arabs , Dutch... The Afrikaans sprang from Dutch, French, Belgians and German immigrants and refugees who settled among them in 1750s, not forgetting some Khoi
Coloured, Zulus, Sotho, Pedi, Tswana and Venda are also a collection of immigrants and other tongues
In turn, some SA tribes migrated from here to colonize other countries, exporting their way of living and particularly their languages. For example in late 1820s, Khumalo, a Zulu clan, colonized the area between Pretoria and Mafikeng, before being routed by the superior firepower of the boers under Hendrick Potgieter. Then upon their flight they went on to colonize Shona country (killing so many that more than 100 later, Robert Mugabe avenged the Shona by committing atrocities of Gukurhahundi) .
Their Batswana victims gave them the name Matebele (something about their shields). It is said that their king, Moselekatse, to his death in 1870 never recognized the Tswana name, which is known as Ndebele today. Zimbabwe's western provinces bear the colonizers name, Matabeleland 
A Sotho speaking clan, Makololo, migrated from Bethlehem and colonized Tanzania in the same period. 
Based on this evolution, South Africa's national authorities, historians and anthropologists determined that the country is a united nations. The heritage of one group is a positive contribution to the collective national heritage.
The different colonizers cannot be wished away unless we want to be unreal. At social level, multiculturalism is real. It's a pity politicians rend to wake up and try to separate them.
The question is not whose heritage is to be recognized but how do we continue to make this country a home for all, monetizing all cultures if you like. For it is impossible to decolonize some aspects of a settled nation... without creating conflagration of Rwandan proportions. 
11. Some of us love Indian, or African, Chinese, Thai or German food. Many of us love Scottish whisky, American beer, Xhosa samp, English literature, American movies, Tswana music, pop, kwaito, Shangaan names etc. Some are Hindu, some are Baha'i. Some are Bushiri, others Rhema, ZCC, atheists and uncategorized.
So, how do we decolonize a country of colonists? Whose heritage is not legitimate and deserves to be obliterated? To whom doesn't SA belong even though they're citizens as per the constitution? 
 As comrade Terror Lekota asked 'Who is not our people "?
I don't think changing names of streets and towns amounts to decolonization. Removing a statue doesn't either. Why not build new cities, statues, hospitals, dams, airports and stadiums and give them new (appropriate) names? Changing an English name to a name just to force some people to pronounce your name is not clever if you retain the architecture, for example?
Do you think Zimbabweans should remove Zulu heritage?
https://m.facebook.com/story.php?story_fbid=10219194617795674&id=1214978934
Content created and supplied by: WeOfferNews (via Opera News )