In South Africa, people have so many rights to an extent that auth can't touch them, no matter what it is that they have done, the law enforcement authorities can not do much because of the rights which we have, but such rights are not upheld elsewhere in Africa.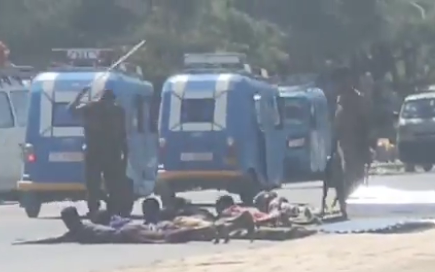 A video shared on Twitter by Heran@HeranTigray shows you how much power the law enforcement authorities have over civilians and what they would do to you of they catch you doing what is against the law.
Not sure of what they did, but on the video, more than five people are seen lying flat on the ground after being instructed to do so by a military officer who had a cane on his hands.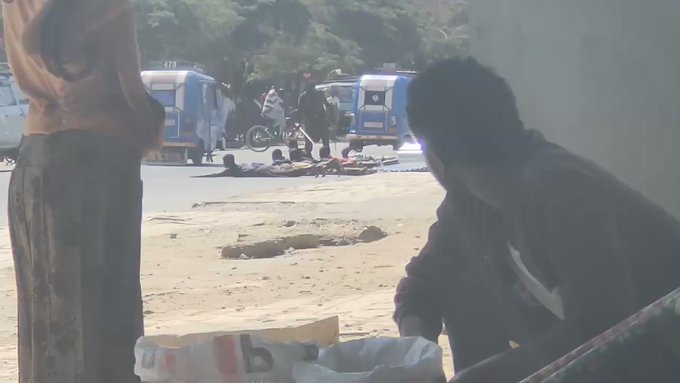 The video shows the military officer whipping the six people who are on the ground repeatedly and no one of them tried anything except lying there waiting for the next stroke to come, they all just lay there flat on their tummies and gave their backs to the soldier to whip as many times he likes, and he did not ay with them.
If it was in South Africa, before the state is sued for his actions, those people would have killed him and then sue the state, despite what they may have done, he would never think os doing such in public on broad day light, not even a single day.
To prove that these people are scared of the soldiers in their country, the person who captured the video was hiding trying to avoid being seen by the military cops because he/she knew that if they spot him/her, he might also get some beating.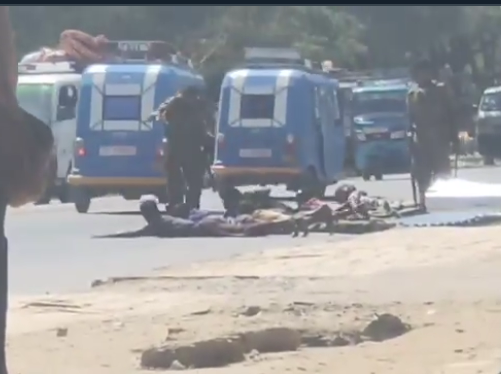 People in other countries are feeling the heat, they still show some respect to the law enforcement officers.
Source: https://mobile.twitter.com/HeranTigray
Video Link: https://twitter.com/i/status/1360890021444730882
Content created and supplied by: Shonisani_Cliff (via Opera News )