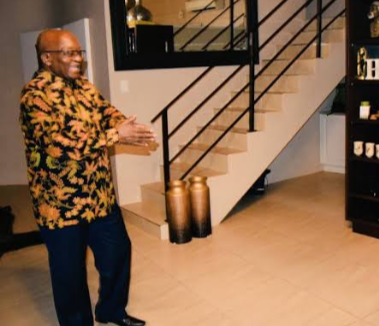 Mzansi is all in shock as the real reason behind meeting Zuma at Nkandla is revealed. Firstly it was a tea meeting between Zuma and Malema. As we all know that both the two didn't see eye to eye. And we all don't know what made them fight with each other as they were friends. A father and a son.
After their meeting Julius Malema said "The Meeting went well and the cup of tea was nice". It also seems like they wantedto put their problems behind as the ride goes on. Many of the people are also behind inviting the people who they didn't see an eye to eye. Maybe they are talking about what caused themto fight. Then Zuma again met with Minister of police Mr Bheki Cele.
Their talk waa normal as social media was so angry saying why didn't BhekCele arreat Zuma. Their secret is revealed all behind this is to ask forgiveness nothing more.
SOURCE: https://www.google.com/amp/s/www.timeslive.co.za/amp/politics/2021-02-19-from-lucky-shirt-to-questions-of-arrest-mzansi-weighs-in-on-zuma-celes-nkandla-meeting/
Content created and supplied by: RELATIONSHIPADVICES (via Opera News )