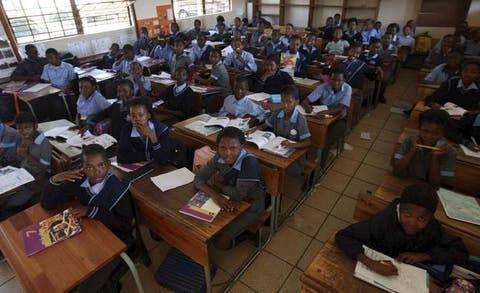 The right to free education has been recognized by the South African constitution, why would a whole human being fight that? What have happened to humanity? Why would a child be turned back home because of outstanding fees?
The political party of note Economic Freedom Fighters (EFF) together with the Department of Basic Education (DBE) are singing the same tune, and have issued out a warning not a threat that, a school that turns prohibit children from registering due to lack of funds, will be dealt with accordingly and with no mercy.
It is understood that learners are expected to return back to school on Monday, some of the schools have started allowing children to grace their premises for orientation days and briefly inform them on how they will attend.
The Department of Basic Education says it has been showered with calls from parents whose children could not be enrolled in schools were inundated because of their inability to pay registration fees.
The EFF encourages all parents who are unable to register their children at school, have not received the results of their children or have received ludicrous requests for their children to buy personal toiletries to report this to the EFF on its various social media channels.
Source: https://www.thesouthafrican.com/news/schools-turning-learners-away-for-outstanding-fees-dbe-eff-warning/
Content created and supplied by: ArthurM (via Opera News )