The irony of this country, these four men together gave the South African government over R 4.6 billion in donations, to help businesses with the Covid-19 pandemic. Pretty generous right, here comes the irony
White people made donations, while White people will not receive donations, based on the fact that they are indeed, White.
Another piece of Irony, Patrice Motsepe made a 20% donation of what these four men donated. President Cyril Ramaposa thanked the Motsepe family 4 times on National Live TV, and streaming programs for his donation
Not thanking, or even mentioning the Rupert family, Oppenheimer family, Michiel Le Roux or Koos Bekker (who by the way made the biggest contribution of them all, R1.5 billion) in any of his speeches, ironic isn't it
Let't keep this going
In the President's speeches, he goes to thank all farm workers. He didn't once thank our FARMERS for their efforts to provide us with food in this time, coincidence? I will let you be the judge of that one
So is that all the white man did in this difficult time for our country? Let me think. There is the Pick n Pay initiative, feed the nation, Covid-19 relief fund that provides food and hygiene products to vulnerable, South Africans during the lockdown
Where PnP CEO, Richard Brasher and PnP founder Raymond Ackerman, started this fund off with a R5 million donations out of their own pockets. Brasher is donating half his salary to this fund
What about Outsurance owner Willem Roos, that generously donated R 29 million for food parcels, protective equipment and business rescue funds to South Africa
CEO of Investec, Hendrik Du Toit that made a R 5 million donation for food parcels. He also invested in a number of initiatives like hospitals, education training, investment opportunities and protective gear such as hand sanitizers, mask, gloves etc
Noel Doyle, CEO of Tiger Brands, donated resources to feed over 30 000 families a day. These families receive 2 meals everyday. Douw Steyn also donated R320 million 
Even Donald Trump (the whitest man in the world) and the American government, donated R410 million to South Africa's Covid-19 relieve fund. 
Should I go on ?
So to sum all this up, the white man's efforts are gladly accepted by the government, but the white man is not entitled to these funds, Oh the irony
This is scandalous to say the least. White people suffer as badly! This is the most racist country in the world, South Africa! Please share my article anywhere and everywhere please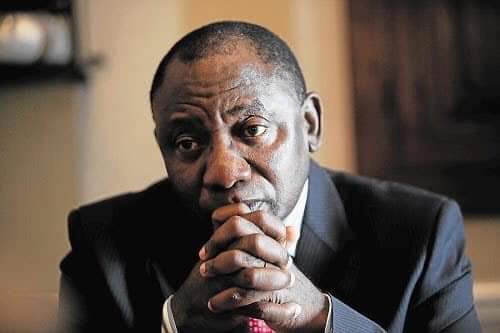 https://www.facebook.com/groups/961890960571327/permalink/3669151656511897/
Content created and supplied by: WeOfferNews (via Opera News )