Source: https://twitter.com/missb20_10/status/1359388918567829504?s=21
So today a good question was brought forward on Twitter whereby someone asked who should be the president if Ramaphosa gets removed.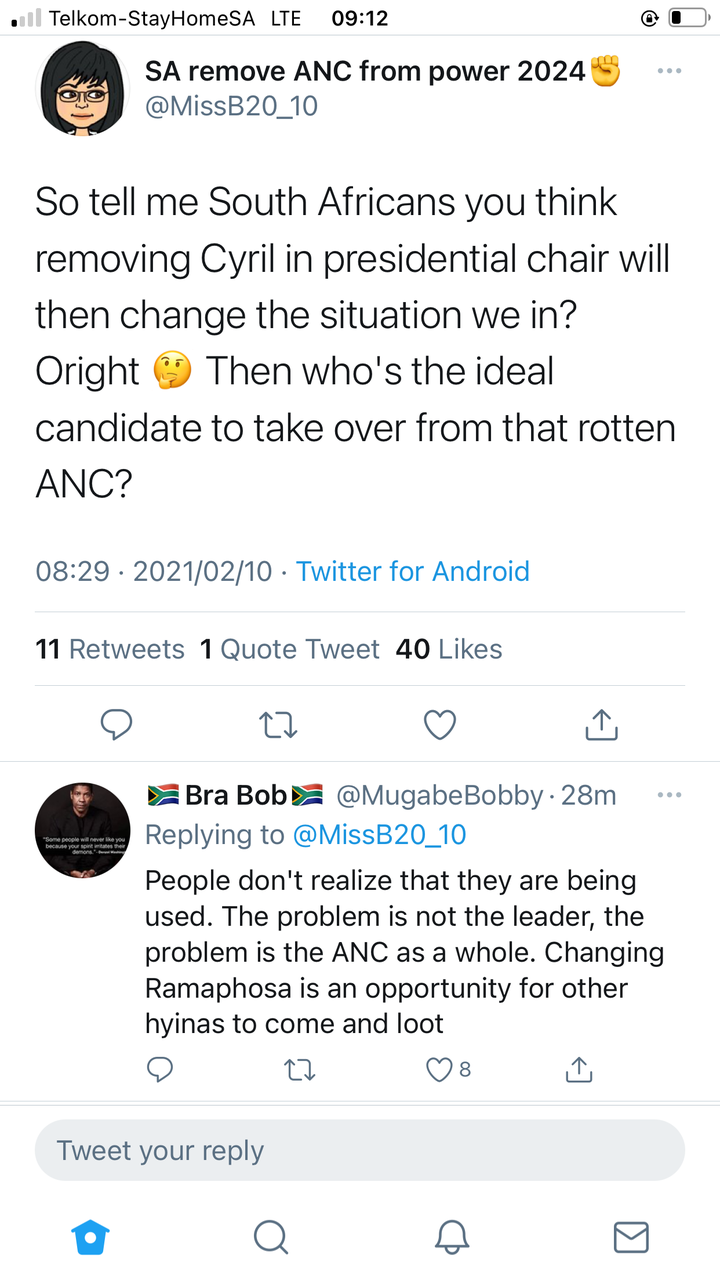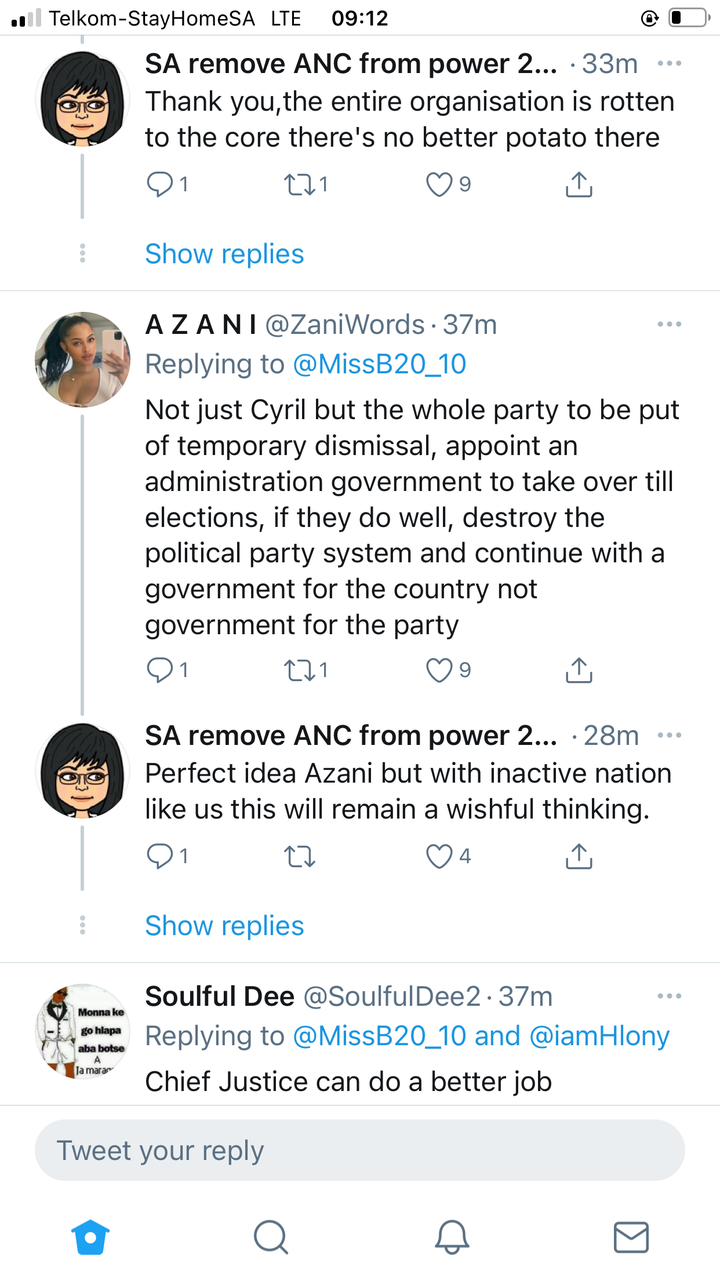 Most of the people thought that this is not a good idea at all as the only thing that will happen next is for someone else to still claim to revive the country but end up doing the very same thing that most people are complaining about which is CORRUPTION.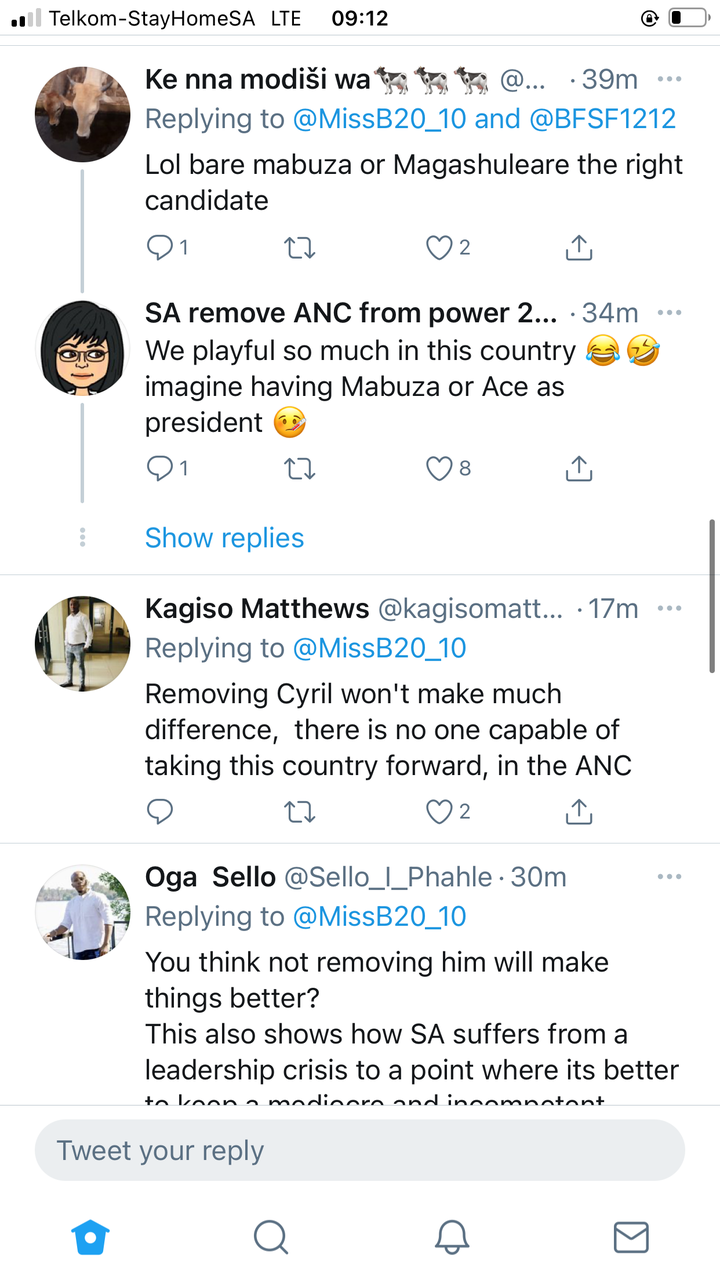 If we want South Africa to change , opinions from people is that the whole ANC Cabinet should be put on suspension until a change is seen by the whole country . This will motivate each and every person to be able to do the job they have to do and stop this corruption things.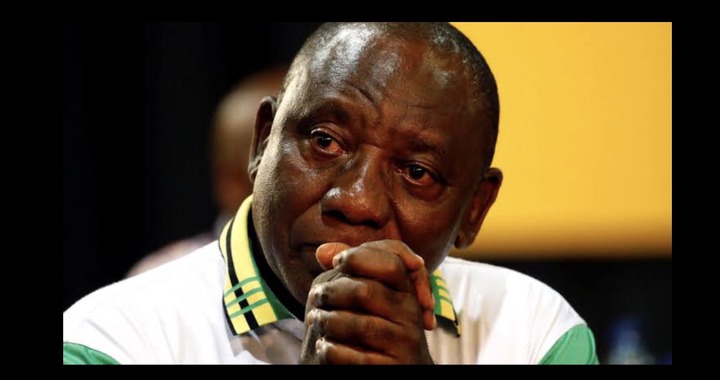 One person mentioned that "The problem for me in SA right now, is the systematic fail of everything, including the failure of the safeguards in the system, changing Presidents or Ruling parties won't help with anything at this point, the lack of caring in governmental agencies is alarming for me"
While others are thinking that ACE or Mabuza should be the next candidates to run for presidency , others recon that EFF should lead South Africans, they must be given a chance to showcase whatever they always preaching about "Corruption". We can give them the chance but in the next 2 years after leading , SOUTJ AFRICA will become a laughing stock of the whole world as we will be lead by boys .
Another comment said "If we take Cyril out the whole cabinet also fall out because they have been chosen by outing president then chief justice took over he chose the date of election then we vote on that day so who ever we chose will remain our president for 5 years coz we have restart"
There you have it family, please do share your thoughts on what you think should be our next candidate to run for presidency . 
Content created and supplied by: Sherly166 (via Opera News )