For a very long time now people have been warned about bogus doctors who advertize themselves on social media and they claim that they sell certain medication that cannot be found at a pharmacy without a doctor's prescription.
Normally, whatever medication that they sell is 50 percent cheaper than what a person would pay either at a medical doctor or pharmacy.
South Africans were shocked that bogus doctors are already up in arms and advertizing a vaccine for R150 at Alex Mall.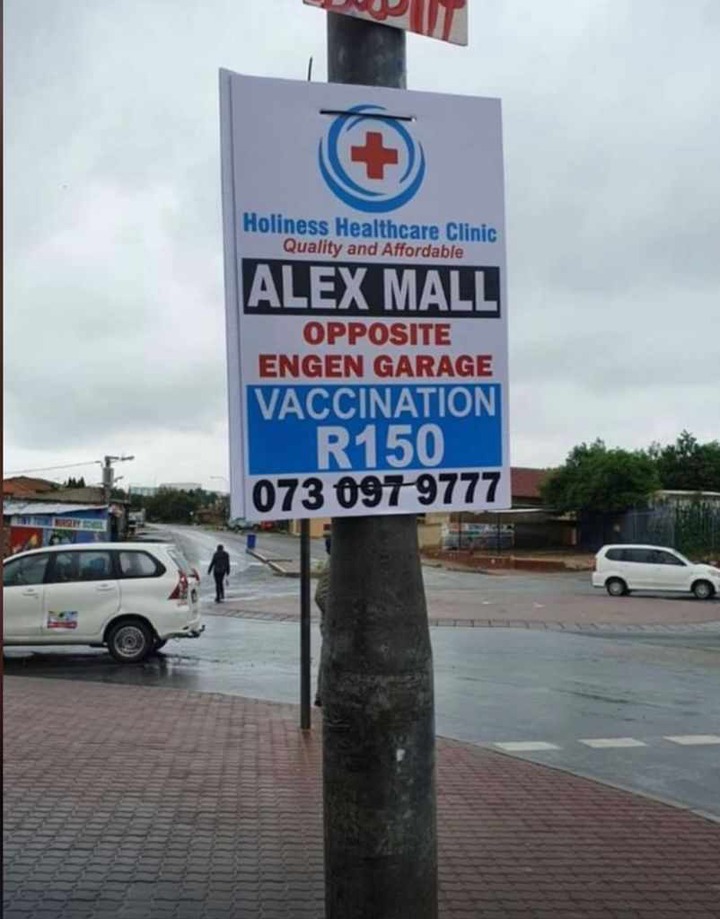 Most people assume that the vaccination is that of Covid-19 and that only foreign nationals would go to the extent of doing this knowing that people would want to get something behind closed doors.
Source: https://twitter.com/Lerato_Pillay/status/1356880767117312009?s=19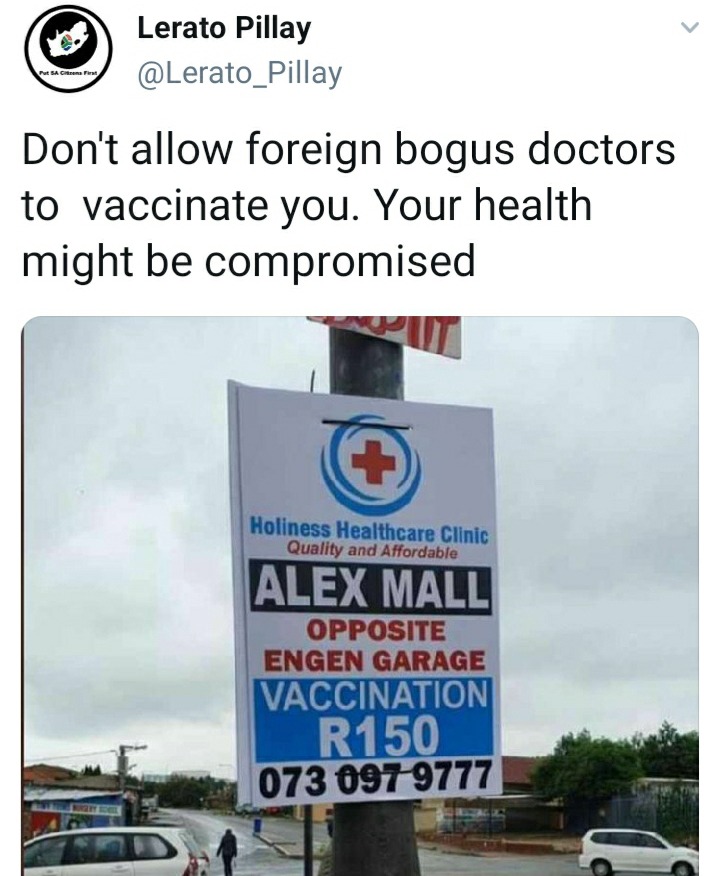 Some people were calling on Police Minister Bheki Cele to act and make arrests and others were blaming foreign nationals and they claim that South African citizens would not do this.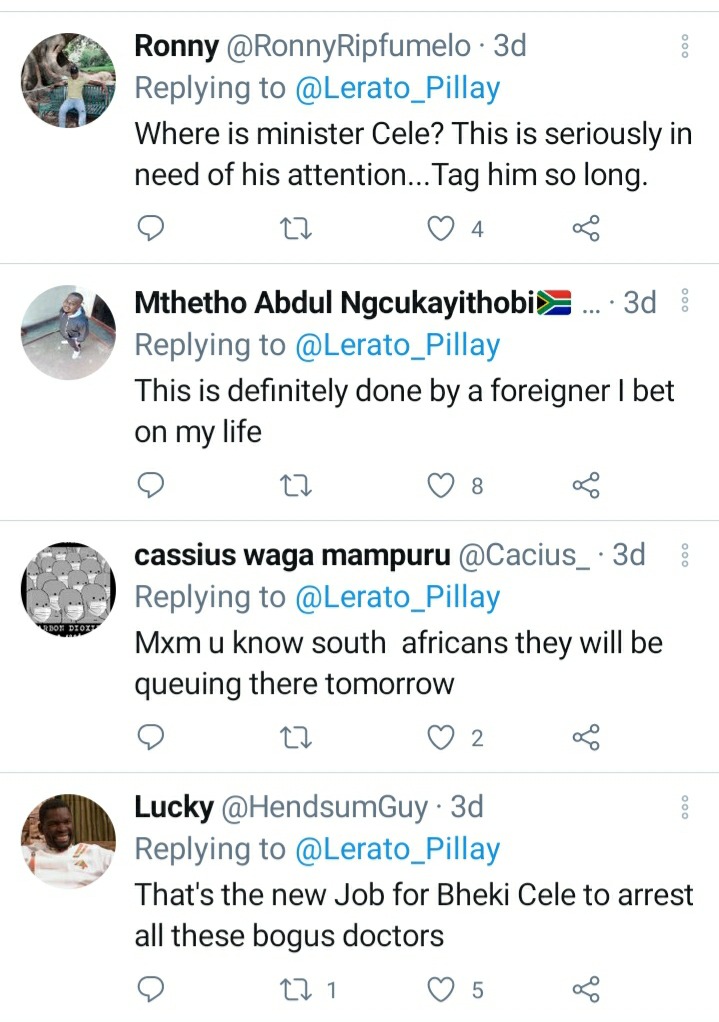 There were people who are saying that the advertized vaccine has nothing to do with Covid-19 because it has always been up way before the vaccine landed in South Africa.
However, even if that was the case, whatever medication that bogus doctors sell is illegal and they should be arrested for this.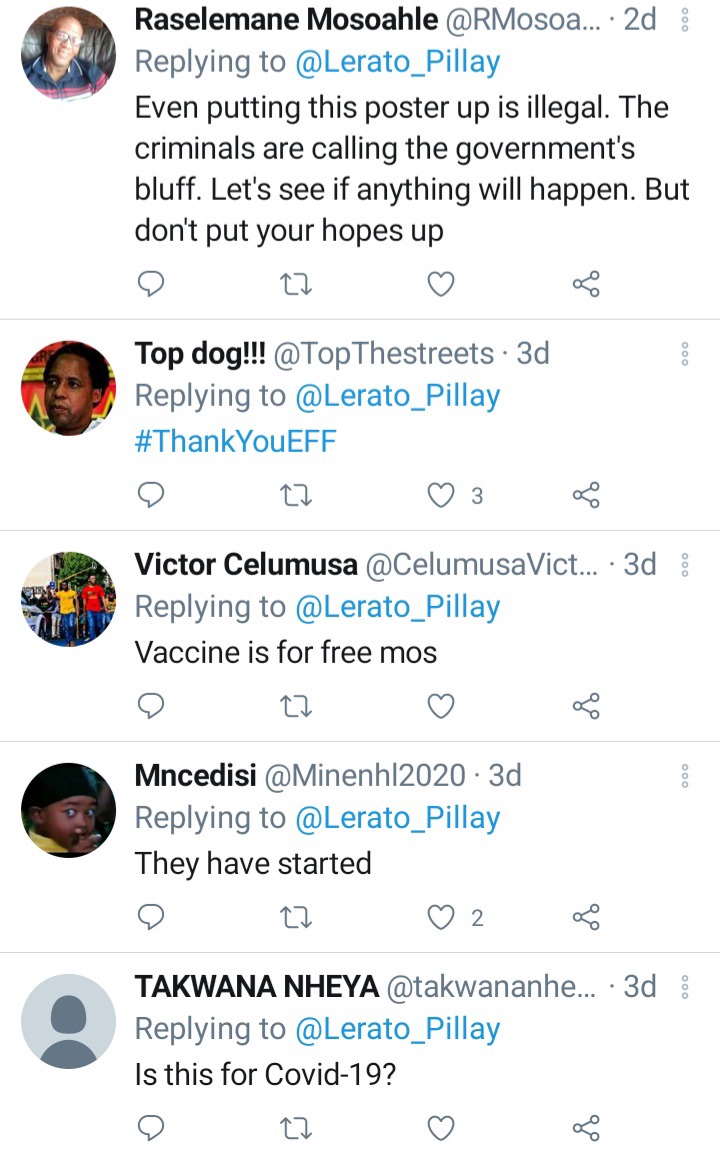 Content created and supplied by: Sasatjie (via Opera News )