The One guy who's been with the south Africans through the beginning of the novel corona virus pandemic,reporting the daily cases and briefing the public about the new developments in the south african healthcare facilities is Zweli Mkhize.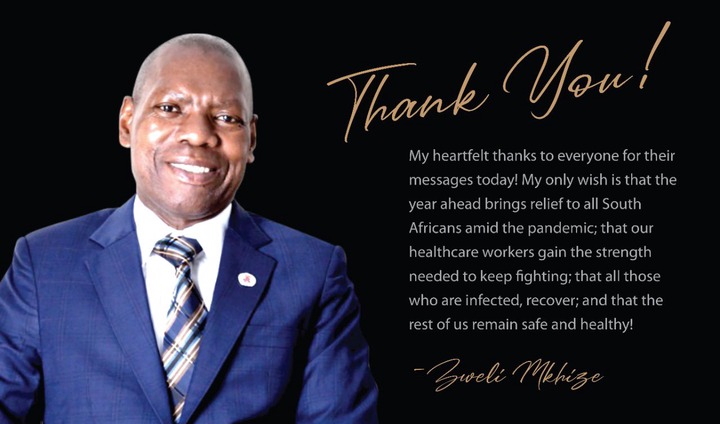 A qualified medical doctor,the minister of health and the member of National Coronavirus Command Council Doctor Zweli Mkhize was celebrating his birthday today.
The south africans have sent the minister their heartfelt birthday wishes from the mirning to noon,though the citizens seemed very devastated along the way,during this time of hardships and sometimes dropped the bombshells on the minister,this was not the day for such issues.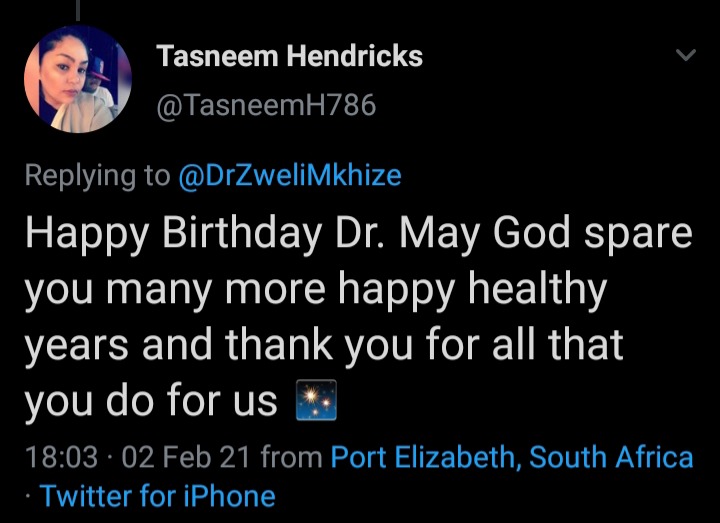 No misbehaviour towards the minister and only the good wishes was recorded on his timeline.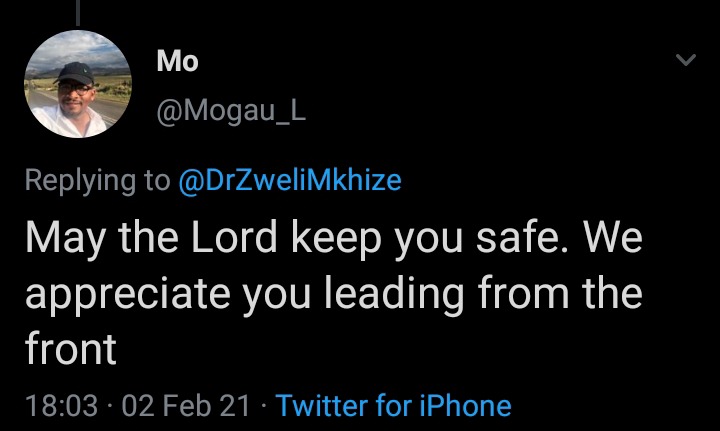 Seems like some of the south africans have been praying for the minister and the country in general throughout this tough times,people do appreciate the job and the leadership of Dr Zweli Mkhize.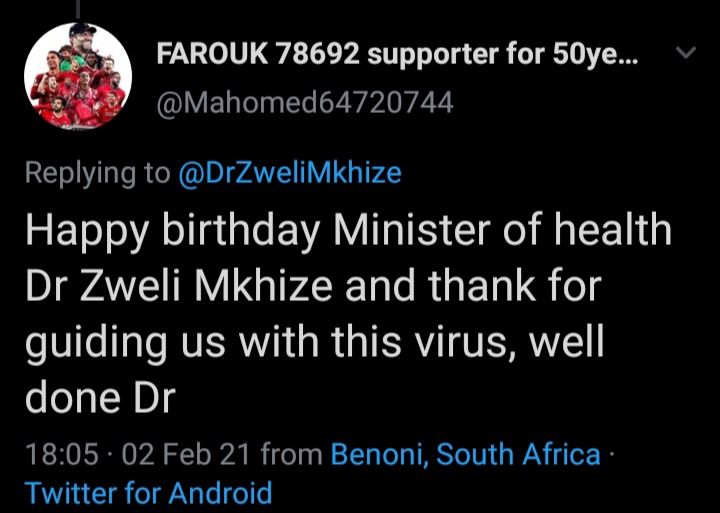 All the differences aside and only the appreciative demonstrations and the good wishes for the minister today.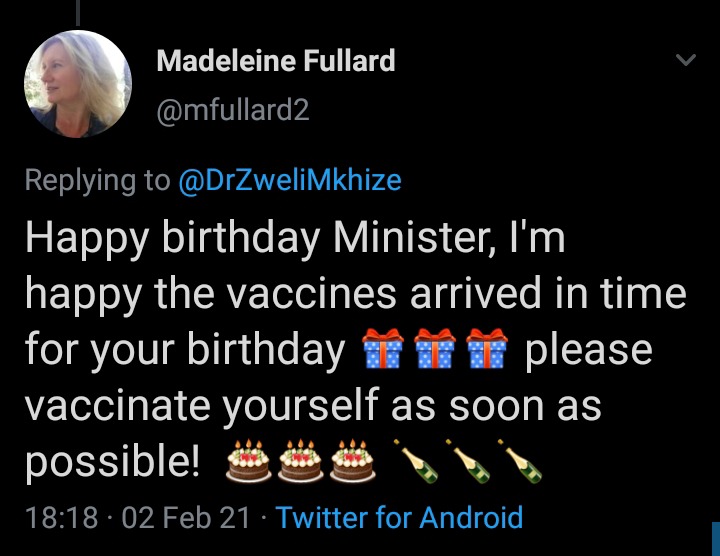 Some of the citizens are happy about the arrival of the first batch of the vaccines and are willing to vaccinate as soon as it is made available to them.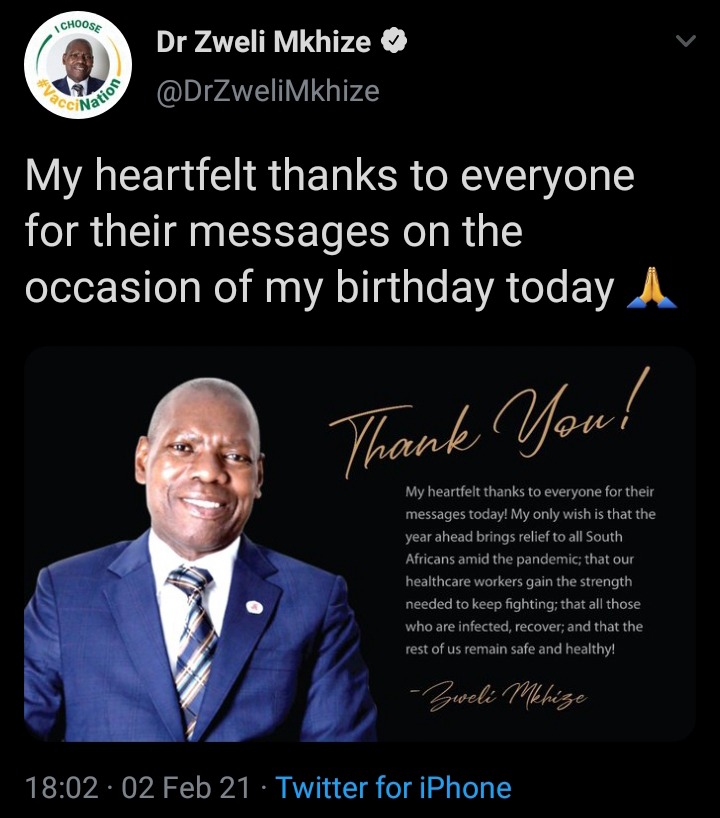 The minister Finally took the stand and the platform to thank all the people who wished him a good birthday
Happy Belated Birthday Dr Zweli Mkhize!!!
Content created and supplied by: Frantiquehub (via Opera News )