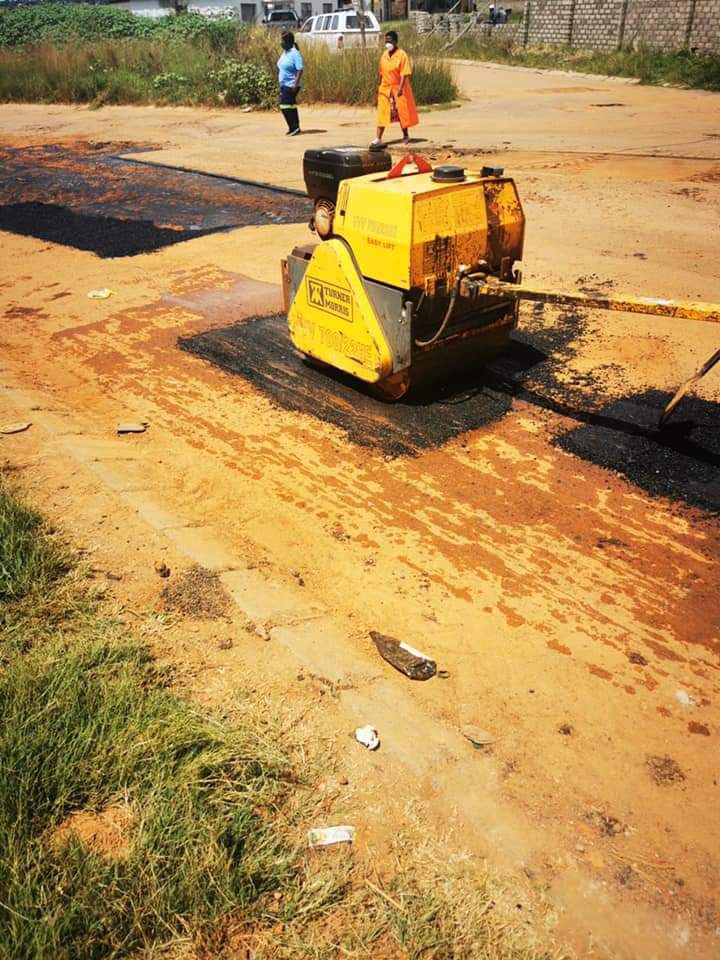 On Thursday, the Thembisile Hani Local Municipality in Mpumalanga proudly broadcasted on their official Facebook page that they were patching potholes. However, several South Africans were left shocked as they could see no road where potholes were being patched. The "once upon a time tarred road" has been reduced to a gravel road infested with holes. "I can't even see the road," a Newzroom Afrika journalist, Mweli Masilela, commented. Mzansi was left shook by the audacity of municipality even posting on their Facebook. "We are in a real mess," a tweep said.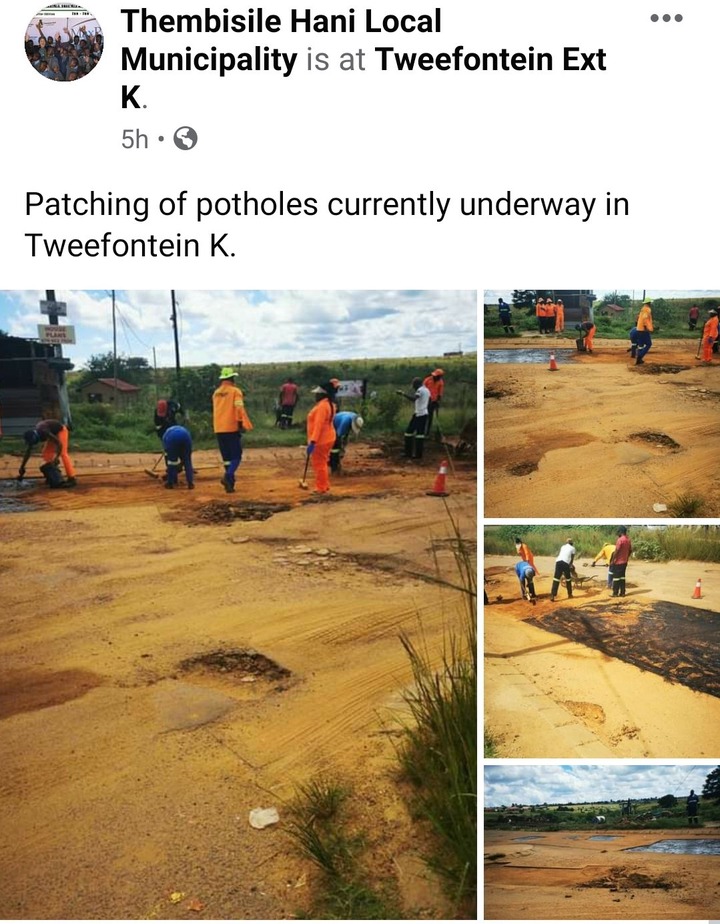 Thembisile Hani Local Municipality has been marred by corruption allegations over the years. Last year, the municipal manager was suspended for his alleged corruption and incompetence.
Mzansi says the "patching of potholes" is just they another way to loot Municipality funds before the financial year end and that was one of the things they identified to use as a looting mechanism. "The corruption there is being overlooked because residents there are not vocal."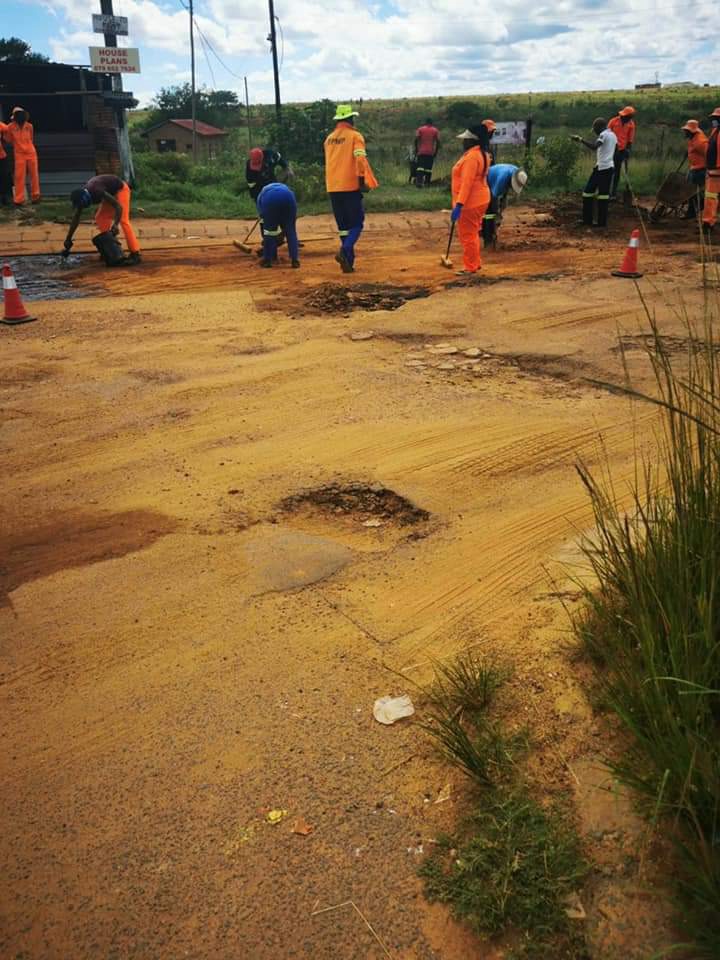 Here's what Mzansi citizens said:
@LukheleSakhile Painting the soil in black is the typical road infrastructure implemented by looting tenderpreneus in munics.
@ramty_label It is more like patching the potholes with the road more potholes than road.
@moepiH Lol even the Bible says you can't use new cloth to patch the old one, what you are doing is a joke of the century cause everyone including yourselves can see that potholes will be bigger in 3 months time.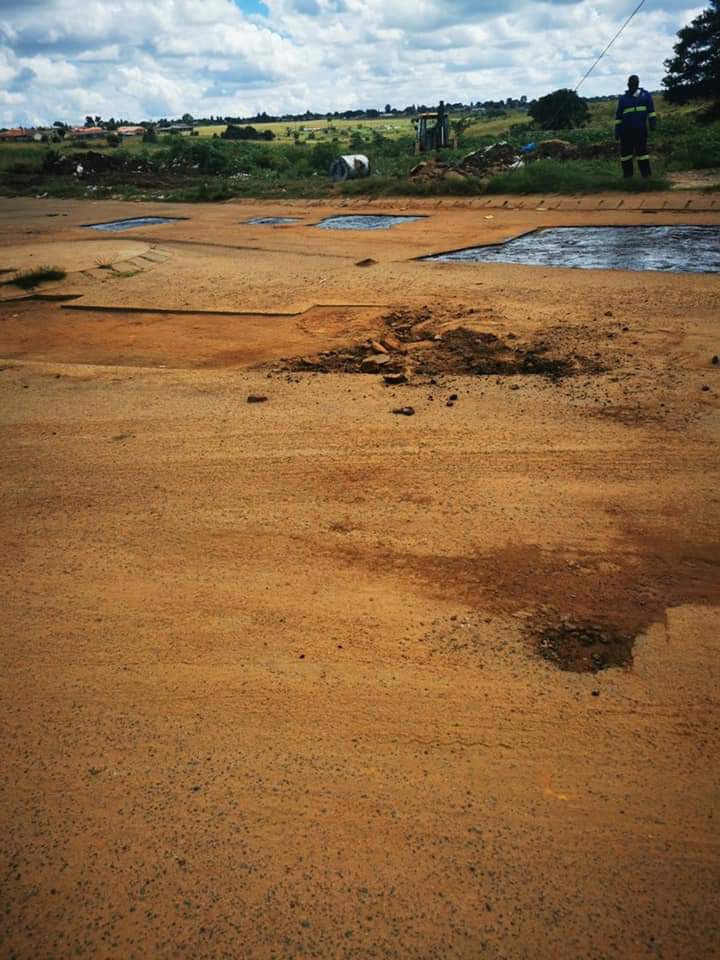 Content created and supplied by: Mmapula (via Opera News )