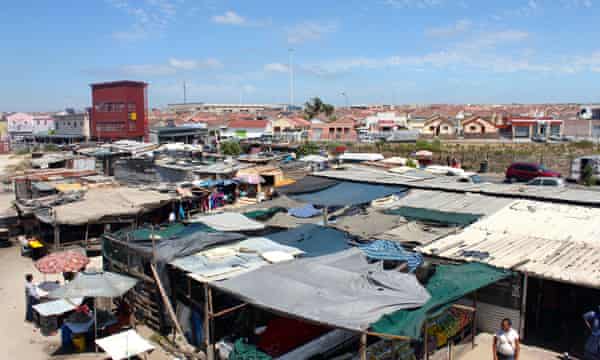 Mining always promises communities jobs when the mining companies seek a social licence to operate. The government promises learners that if they study maths and science and do engineering and mining related degrees they will find jobs.
Yet the Mining Council notes that there are no jobs for graduates in the industry in South Africa, while in other contradicting articles talk about a skills shortage on South African mines, "Mining graduates should consider looking outside of South Africa for opportunities, with a globally accredited mining degree from Wits University. According to the Minerals Council of Australia, one of the biggest risks to their mining Industry is skills shortage." (Article by the Mining Council on the phenomenon of unemployed graduates posted by Smangaliso Musawenkosi ).
Australia and South Africa started their mineral revolutions at the same time. One would have expected that both countries would follow parrallell developmental trajectories seeing that both countries were settler colonies of Britain. Yet, today an Australian mine worker who did not complete matric earns roughly 10 to 15 times more than his counterpart in South Africa. The Australian mine worker originating in Sydney or Melbourne and working on a mine in the outback is given serviced accommodation with cable TV, a cleaner, meals, sport and recreation facilities and works two weeks in and one week off. He is flown on and off site when he goes home or returns to work.
His counter in South Africa lives in a tin shack on a squatter camp next to the mine. He travels back to the Eastern Cape during public holidays by way of a skorro skorro taxi or a bakkie. He lives off scrambled eggs and bread. His shack is so cold in winter that he has to sleep with his full overalls and working out fit just to get warm. His recreation activities consists of sex workers and shebeens. These are the lucky ones emoyed directly by the mine. Scores are employed by subcontractors, called the hit and run bakkie brigade. They will be paid as casuals, with no pensions, no medical aid, no UIF, no workman's compensation, no contracts. The housing they find find themselves in is often subhuman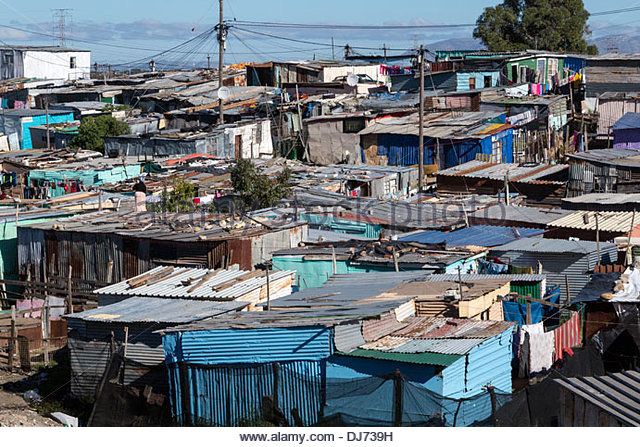 Now let us talk about the young graduates who get jobs in middle management as engineers, geologists, accountants etc. They are sent on endless empowerment courses while their supervisors might not even gave degrees except for the degree of a white skin. When there are retrenchments these guys are the first to go. When they speak out about the the race based nepotism they are the first to go. We know because we have interviewed them.
Let's get to the Australian mine worker who did not complete matric. We have established that he has not necessarily completed high school, so he cannot possibly be more skilled than his South African counterpart. He might be driving a Volvo truck or a Scania either taking out rock from the pit or open cast to be crushed and processed. Well to drive a truck in Australia is no different from driving a truck in South Africa so why is the Australian driver getting 10 to 12 times more money than his South African counterpart? He might be operating a loader or a grader, no different from his South African counterpart. Yet in Australia he earns so much more.
If we are talking shaft deep level mines and boiler makers, fitters and turners, electricians and welders come into play, these guys are a dime a dozen among the ranks of the unemployed, yet in Australia they are a labour aristocracy.
When we look at the two countries and ask ourselves why the stark differences given a common history the answer lies not in skills but in history.
In Australia the population us predominantly white. In South Africa the population is predominantly black. In both countries whites yielded political power. In Australia the whites more or less wiped out the indigenous aboriginal population, in South Africa the whites turned the black population into cheap labour for the mines and farms owned by the whites. The system of reserves and Bantustans meant that black people could not settle in the White towns snd cities and could only pass through as migrant labour, a situation that is perpetuated to this day, despite post 1994 window dressing and the the meaningless rituals of elections and the pomp and ceremony of a parliament and government that yield only weak political power, but no economic power as the latter was conveniently systematically privatised from about 1985.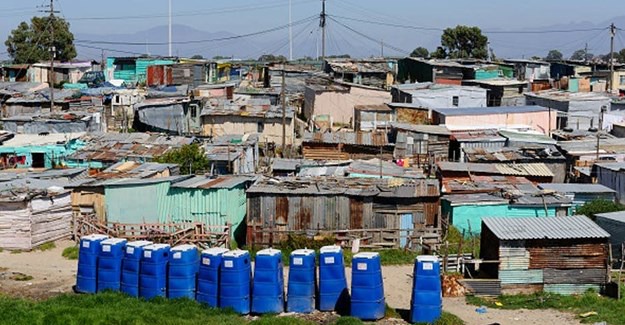 The majority of black people still find themselves in urban ghettoes called townships and squatter camps, with only the black political elite having migrated into suburbs and golf estates.
Google Earth any mine in South Africa and the sprawling squatter camp next door housing mining workers is clearly visible.
So in the end it all boils down to skin colour, no matter the level of narrative gymnastics the Mining Council wants to engage in.
Source:
https:// Twitter News .app.goo.gl/Q4QHshxSDcPpgcoKA
Content created and supplied by: Alupheli (via Opera News )