Police minister Bheki Cele had a three-hour-long meeting with former president Jacob Zuma at his Nkandla home in northern KwaZulu-Natal on Thursday.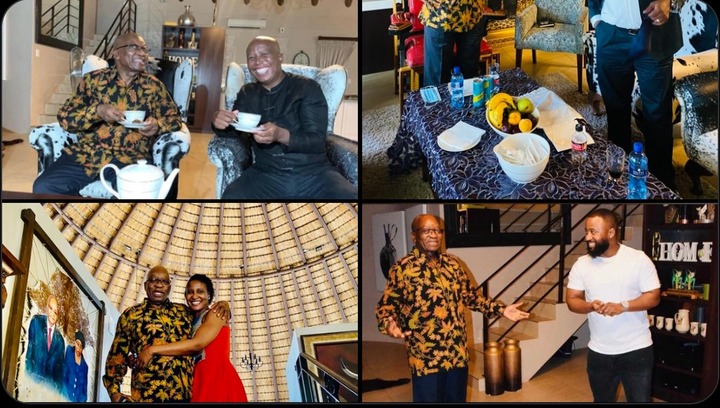 A pattern? All of former president Jacob Zuma's latest meetings & social media apperances (except with MKMVA leaders) have one material thing in common... LM
A whole former President of Mzansi Jacob Zuma uba-enterisha bonke (Malema, Nyovest & Bheki Cele) with just one shirt and wena you want a new outfit for every occasion.
The only picture that's genuine here is the one with uMalema. The whole outfit is the same throughout these pictures but most importantly Cele would never wear a hat inside another man's house, especially a fellow Zulu man.
Been wearing this shirt since 2016, even now am in it. But the real G is my Timber that I wore 4years everyday consecutive while in college and hustling days, except in my sleepSmiling face with open mouth and cold sweat
Source twitter.com
Content created and supplied by: Mzansi'sBest (via Opera News )