63.2% Youth unemployment is not a crisis anymore, it's much worse than that. These numbers are terrifying, what future does our country have with conditions like this for young people?
> South Africa official unemployment rose to 32.5% in Q4 2020
> Expanded unemployment currently 42.6%
> Number of employed persons increased by 333k to 15 mil
> Unemployed persons increased by 701k to 7.2 mil
> Youth unemployment rose to 63.2%
> This is a national crisis https://t.co/QwA7U0w24l
Just imagine,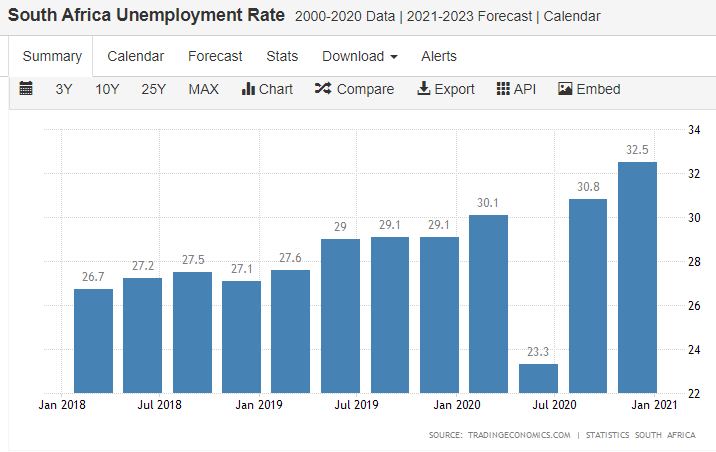 what if these are just the recorded numbers and its actually higher because theres unrecorded unemployed people. Like its probably 70 % , and I hate to say it.
And all they do is loot public funds. There's no plan or inspired leadership of any nature which is what could solve this but nada - that's the worst part.
What is the source of our problem ? Lack skills , lack manufacturing n tendering system n highly regulated market or monopoly.
it is oppression and reverse psychology. That stats shows all the youth. Wait until it focuses on black youth. It will be 85%.
It's bad indeed the solution is east the unemployed youth must form their political party strictly for unemployed people n take seats in municipalities that's my advice to them they must attack the system talking is useless it does not work.
Content created and supplied by: Mukona94 (via Opera News )