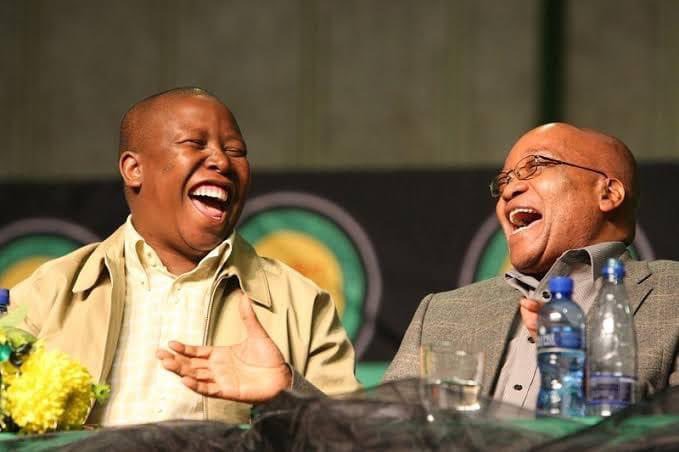 We all know that the EFF leader Julius Malema and former president Jacob Zuma they have a history together, Julius Malema was the ANCYL president until 2012 when he left ANC and starts his own political party.
Early February Malema send q visit request to former president Jacob Zuma on social Media then after some few hours Zuma said to Malema that Nkandla is Malema's home as well.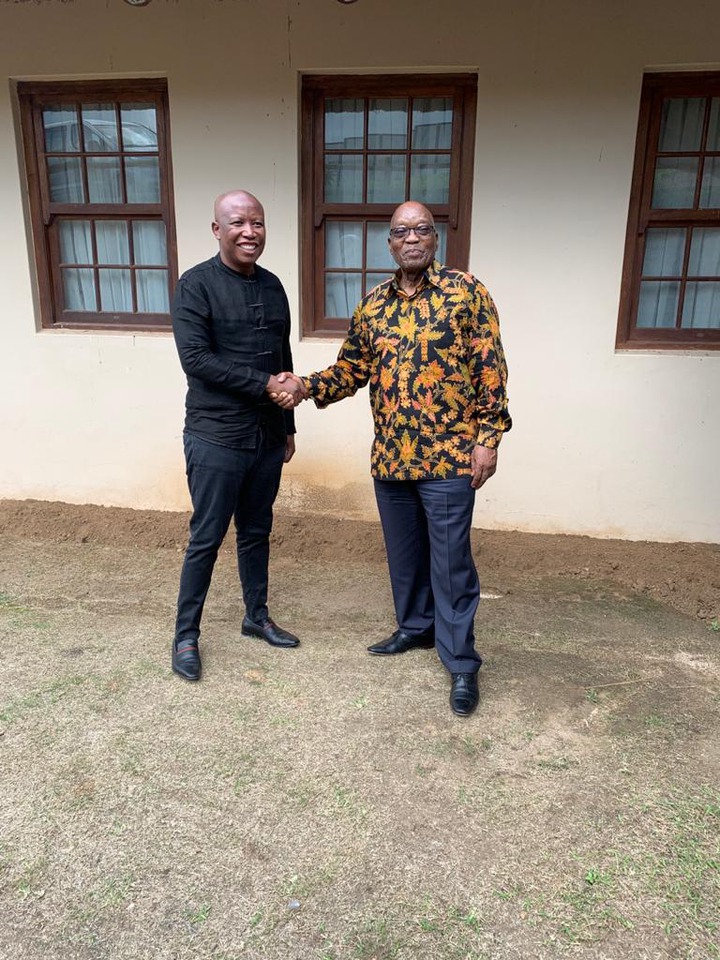 Recently the EFF leader Julius Malema joined the former president Jacob Zuma in claiming judges had received bribes from President Cyril Ramaphosa's CR17 campaign, despite knowing there is not a shred of hard evidence to substantiate those claims.
Court documents revealed the EFF and its lawyers were granted full access to the CR17 campaign records, which they are currently fighting to unseal, when they sought to defend Public Protector Busisiwe Mkhwebane's invalidated investigation into Ramaphosa's election campaign financing.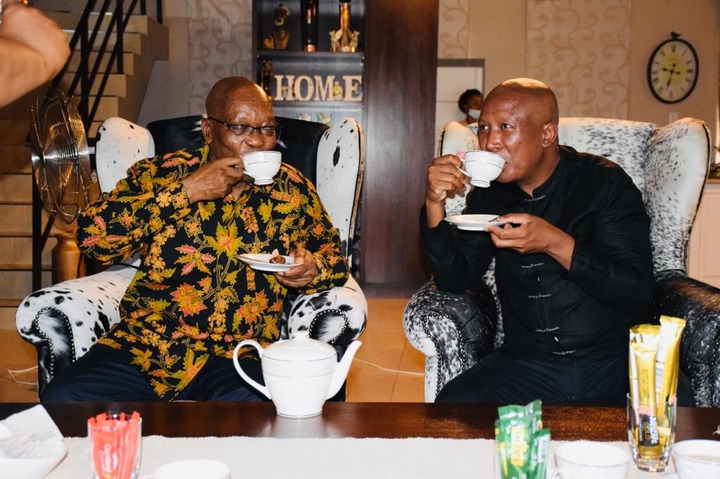 And as we know that Malema has joined the former president Jacob Zuma Ramaphosa should know that he must give them answer unless he should ask Former president Thabo Mbeki about Malema and Zuma.
Even though we see many thousands of south African citizen supporting the former president Jacob Zuma even the MKMVA Is part of the supporting team ,but there are some south Africans who like to hear the former president Jacob Zuma's side about all of this.
Content created and supplied by: Sebenzile1 (via Opera News )