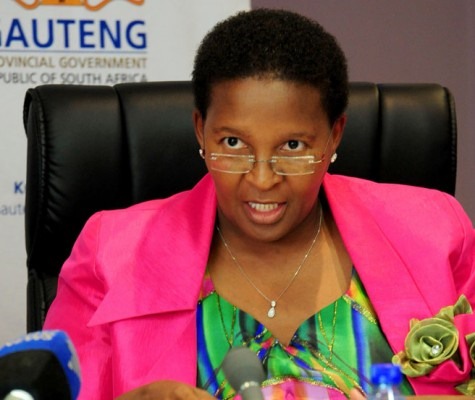 Just when the south africans thought none of the government officials cares about the burning issues that affects the citizens on a daily basis,the Member of the Executive Committee for Gauteng Community Safety Faith Mazibuko has restored the lost trust in the African National Congress' governance from the citizens.
In numerous occasions,Mazibuko has shown to be brave enough to speak out and expose both legal and illegal foreigners' criminal activities in south africa.the fear of being labelled xenophobic has shut the mouths of many politicians when it comes to the foreigners in south africa.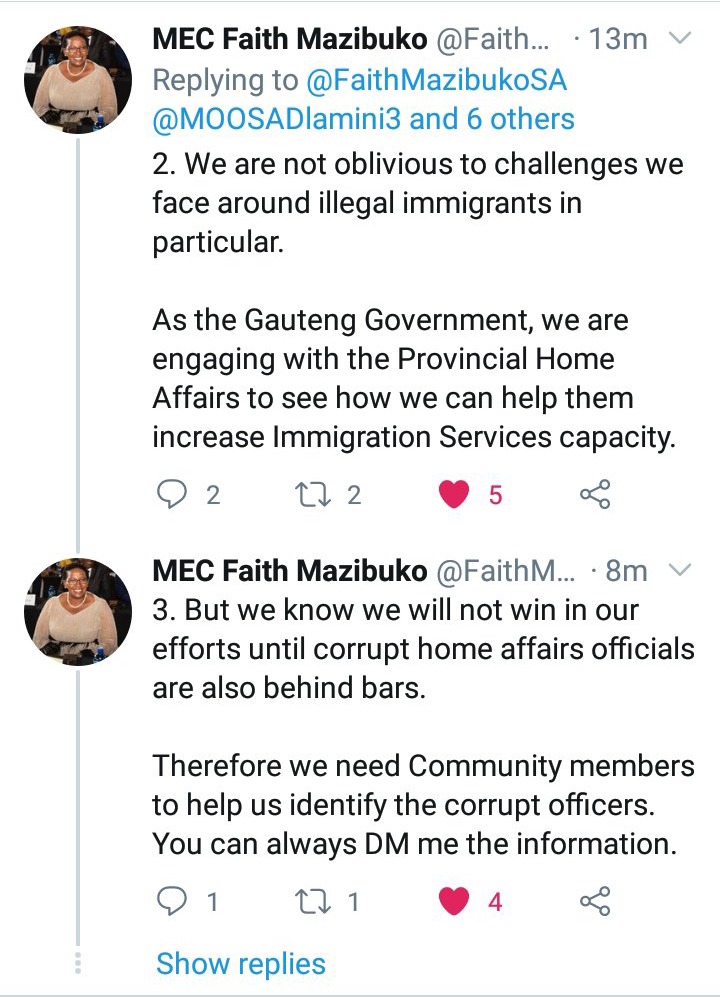 Faith Mazibuko took to the social media to announce the arrest of the seventeen foreigners who failed to produce legal documentation,this is not the first time the MEC made such announcement and many of others like the sale of banned substances by foreigners.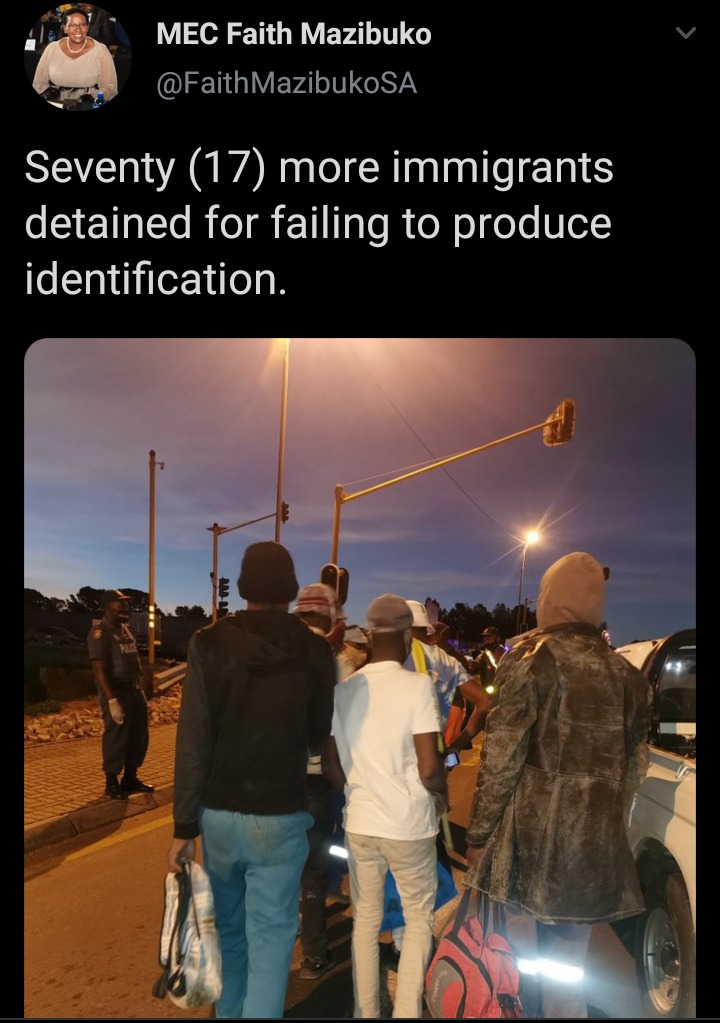 This is one government officials who have a very good engagement with the public,she's sharing with the public the details of whatever they need to know from her office.
When asked about what did her office do to make sure that the problem of illegal immigration is solved,The MEC said they had engaged with the department of home affairs and the immigration officers and her office had advised them to do away with the corrupt officials.
Number of the home affairs officials had since been accused of selling the department's documents to the foreigners,some had already been fired for carrying out such activities.
Are we going to see Faith Mazibuko Vacating the office like the former Deputy minister of police who once spoke out about the foreigners in south africa?
Content created and supplied by: Frantiquehub (via Opera News )