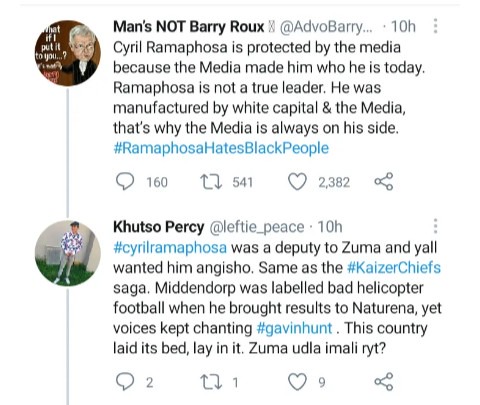 The President is really not on the people's good books right now, especially after the vaccine scandal, the kind of the blunder that is made by his administration has brought him water in his house and it's either he swims his way out by rectifying all of that or drown as people keep calling him out for everything that he is doing.
A hashtag RamaposaHatesBlackPeople is getting all the traction on Twitter and people are more angrier than they were before.
People are saying, the President is protected by the media and all because it made him who he is today and he's not a true leader and he was manufactured by white capital & media which is why the media is always on his side.
What's more sad about this entire thing is the fact that, every thing that is being sad about him, he isn't even fazed by any of that, he doesn't address the country and explain why things are like this.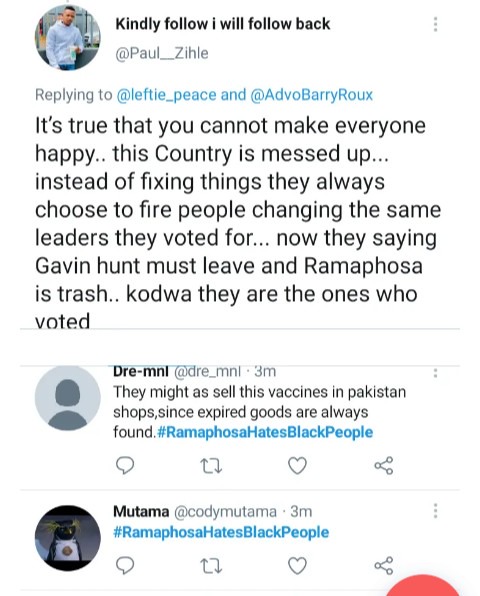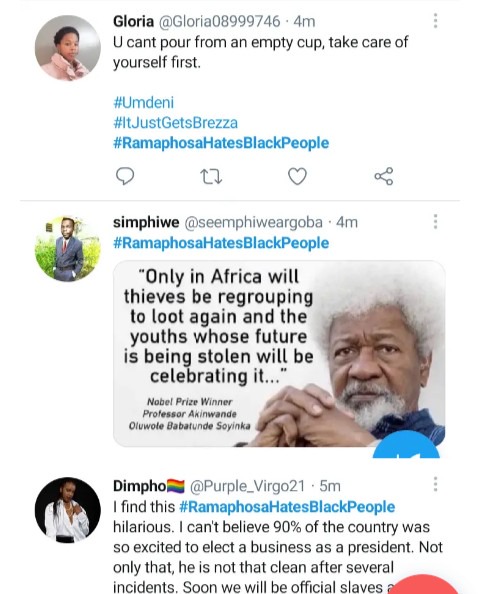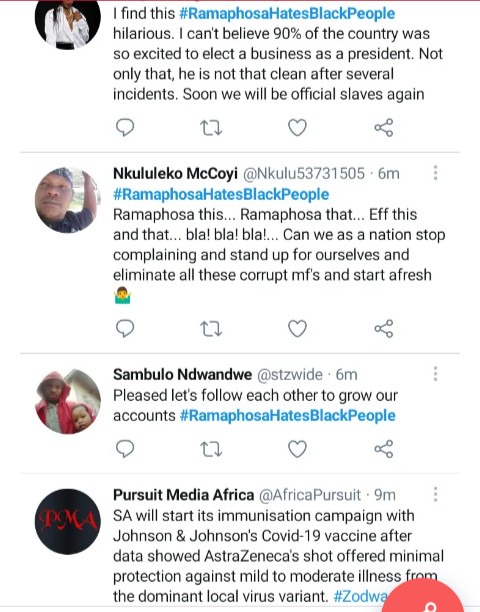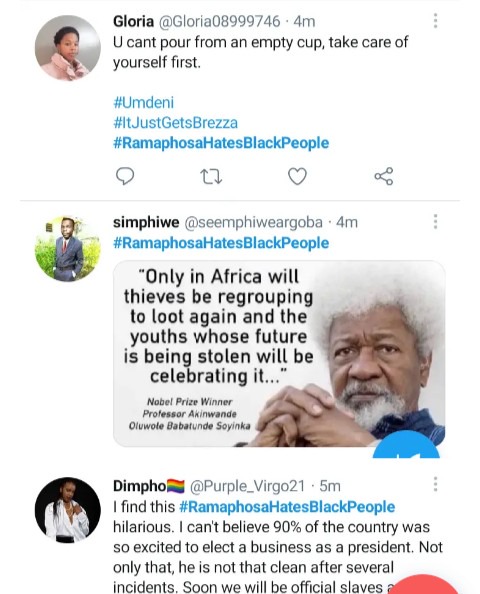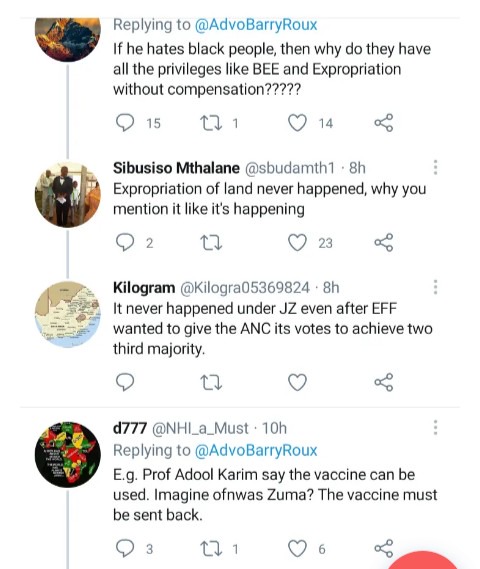 Content created and supplied by: Pamart92 (via Opera News )