The government's Chief Procurement official (CPO), Solly Tshitangano, has beseeched Eskom chairperson Professor Malegapuru Makgoba to probe allegations of "abuse of power, suspension of rules identifying with enrollment, execution the board, Procurement and chairperson measures" leveled against the power utility's CEO Andre de Ruyter.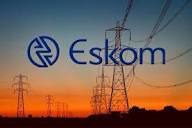 In a searing letter seen by the Pretoria News, Tshitangano likewise asked Makgoba to satisfy President Cyril Ramaphosa's obligation to report Crime at whatever point "we see it being perpetrated". 
This comes after De Ruyter was blamed for delegating a specialist co-op, Werner Mouton, to break down fuel oil offer reports without following fair treatment. The Eskom supervisor was additionally blamed for manhandling single source acquirement and treating dubious exchanges in an unexpected way. 
Tshitangano additionally blamed Eskom head working official Jan Oberholzer of "tattling" about an arrangement to move him from obtainment to consistence. 
The CPO said in his letter that "the arrangement behind my expulsion is to guarantee that a white male is named as boss obtainment official". 
In his letter dated February 16, 2020, which the Pretoria News got, Tshitangano added that he was baffled with De Ruyter in light of the fact that he had been required to end a culture where debasement, nepotism and support were endured. 
"I'm extremely frustrated to demand you to examine the claims of maltreatment of force and suspension of rules identifying with enlistment, execution the board, Procurement and administration measures by the gathering CEO of Eskom, Mr Andre de Ruyter. 
"I figured Andre will bring to Eskom a culture where defilement, nepotism and support are not endured, and where move is made against the individuals who misuse their influence or take public cash as brought up by the president in his 2020 State of the Nation address," Tshitangano said. 
Selected as the CPO in January 2019, Tshitangano reminded Makgoba that Ramaphosa had underscored that his organization would "not let up in the battle against debasement and state catch", would "need to cooperate to uncover defilement and fortify the standard of law", would "not request or offer incentives or take part in degenerate demonstrations", and would rather "overhaul our way of life of detailing Crime when we see it being perpetrated". 
Eskom representative Sikonathi Mantshantsha affirmed the trade between De Ruyter and Tshitangano yet said there was nothing impossible to miss about it. 
"Eskom can affirm the Group CEO had conversations with Mr Tshitangano concerning the presentation of the division under his administration, as he does routinely with all Eskom chiefs. As is normal practice in undertakings, execution conversations are held with the board, and failing to meet expectations chiefs may not find that experience as they would prefer, especially where an association and division isn't conveying as per assumptions, "Mantshantsha said. 
"The executive of Eskom can affirm that he got a letter kept in touch with him by Mr Tshitangano during January 2020. The solicitation was for the executive to mediate and explore the charges. The administrator knew about the greater part of the issues as these had been recently imparted to the board. 
"The administrator reached Solly Tshitangano, André de Ruyter and Human Resources bunch chief Elsie Pule to acclimate himself with the subtleties of the issues. The executive evaluated the charges as he knew about the greater part of the issues as the board had just thought on them. 
"He discovered there was deficient proof/substance or legitimacy to found a request. The director addressed all the gatherings concerned and the matter was shut. He never got with one or the other party on these issues." 
Mantshantsha added: "These charges are operational and ought to have been finished and tended to the complaint frameworks and debate goal cycles of Eskom, which start with a complaint being recorded. No complaint was documented."
Please remember to Like, follow, share and comment.
Source;
https://www.iol.co.za/pretoria-news/news/eskom-ceo-andre-de-ruyter-in-power-abuse-probe-after-complaint-letter-sent-to-board-chairperson-d700a7f5-c718-4cd6-b1b5-aee01afd4197
Content created and supplied by: Johnbold1473 (via Opera News )