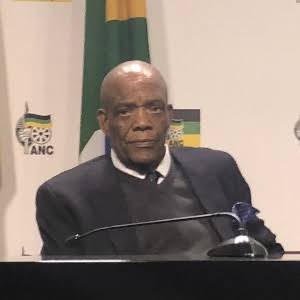 In an interview with ENCA's reporter Khayelihle Khumalo, North west Premier Job Makgoko says he is still in charge, he delivered his state of the province address amid tensions within the government party. His party membership was suspended by the Provincial ANC afte he alledgedly voted with the DA in the Election of the chair of chairs. The Premier says that his Administration will focus on Covid-19, economic recovery and fixing local government. eNCA's reporter Khayelihle Khumalo has the story.
The first question to the premier are you really still in charge. And he is adamant that he still hold office. Now looking at the key issues that he touched on like getting a reputeble service delivery, pertaining to the lifestyle audit.
How that is going to work is firstly the terms of reference were drawn up by treasury and they went out to the market. And in a weeks time they will be making recommendations.
What the Premier further states is they checked practices at other provinces, but they did not go and see how they did it. He feels that it will uncover mis-administration and corruption. He also feels that we should take action against incompetence in management. Because the have the responsibility of oversight in respect of service providers. If they themselve have capability challenges how much more of the employees beneath them.
eNCA's Khayelihle Khumalo filed this report Courtesy of #Dstv403
Content created and supplied by: Sim_P_D (via Opera News )