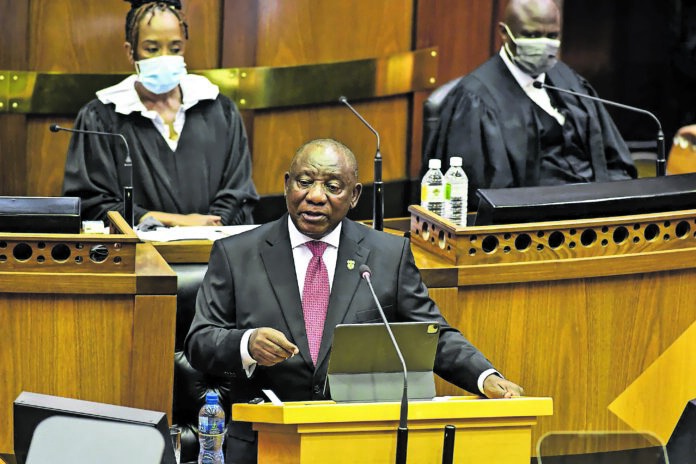 President Cyril Ramaphosa at SONA 2021
On Thursday 11th February 2021, President Cyril Ramaphosa held his State of the Nation Address (SONA) for the year 2021. The SONA is held every single year, specifically close to the beginning of a new fiscal year. It meant to address the nation about the plans that the government has for that particular fiscal year and how that particular year's budget will be spent.
There are a lot of things that were addressed in this year's SONA, and among this year's priority plans are the following:
1. Defeating the coronavirus pandemic;
2. Accelerating the recovery of our economy;
3. Creating jobs; and
4. Fighting corruption
The President also urged that South Africans commit to buying locally produced or locally manufactured products, as this will help boost our economy, increase our exports, and ultimately improve our economic status. I think this "buying local" strategy will benefit the country in more ways than one. If we buy locally manufactured products, we will not only accelerate economic recovery but it will also help us achieve objective 3, which is to create more jobs.
The more we demand locally manufactured products the manufactures will have to increase their supply, and will need to hire more workers do achieve that. This would then create more jobs, and lower the country's unemployment rate. I personally think that this "buying local" strategy could work. What do you think? Do you think that this "buying local" strategy will help boost the economy and create jobs or is it pointless because most people won't buy locally manufactured products? Will you buy locally manufactured products this year?
Comment below and let us know what you think of this "buying local" strategy.
Content created and supplied by: ZamaEss (via Opera News )