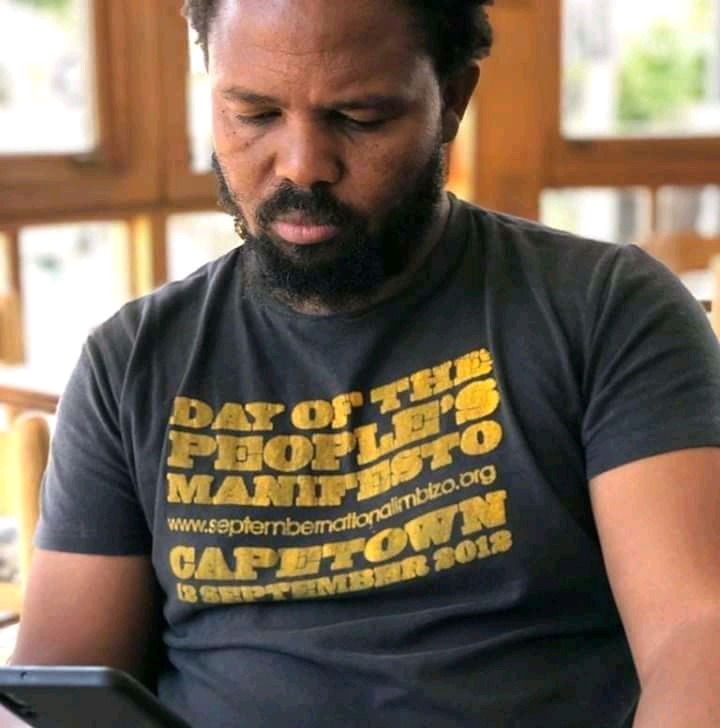 Andile Mngxitama, Black First Land First leader.
The former Economic Freedom Fighters Member and the Black First Land First party leader peddles fresh allegations about the Covid-19 vaccines.
Like many conspiracy theorists, Andile has not provided any form of evidence to support his claims, but he remains adamant that the Johnson & Johnson vaccine that the health-care workers are lining up for is a 666 product.
"Black Doctors and nurses are queueing to get the 666 jab. White education kills brain cells of blacks. The more "educated" you are, the more stupid you become," Mngxitama wrote on his Facebook.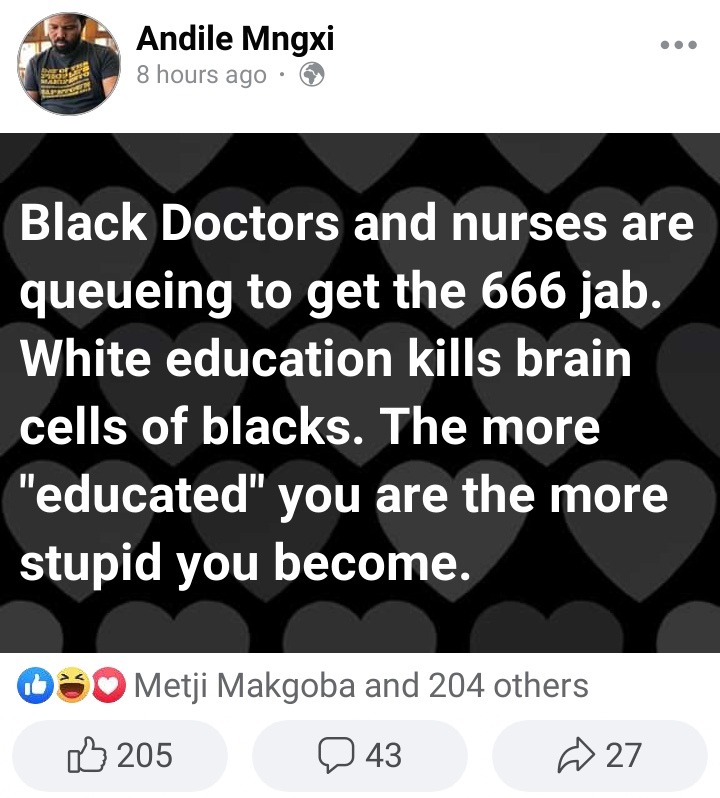 Mngxitama is seemingly one of those politicians who believe that there is an attempt by the West to corrupt the DNA of the black people.
When Covid-19 erupted in South Africa and the world, conspiracy theorists denied the existence of the pandemic and alleged that it was 5G that causes Coronavirus, but there was no 5G in South Africa.
The Johnson and Johnson Covid-19 vaccine consignment arrived in South Africa last week and the roll-out is already in place whereby, to date, 23 059 health care workers have been vaccinated; with an inclusion of President Cyril Ramaphosa.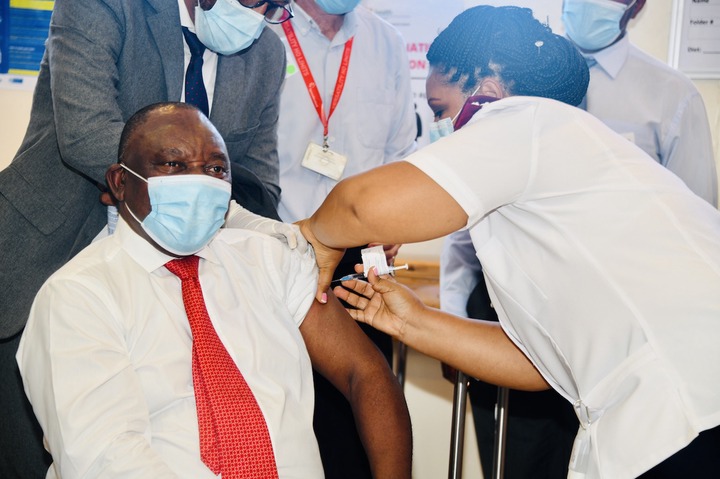 Cyril Ramaphosa has taken the country into confidence when he took the jab along with Dr Zweli Mkhize in the Khayelitsha District Hospital in the Western Cape province, and the MEC for Health in Limpopo, Dr Phophi Ramathuba, has also taken the jab at Mankweng Hospital.
The only scientifically proven way to reach immunity in South Africa is by taking the vaccines, and anyone who has evidence that the vaccines are meant to corrupt the DNA must come forth with the evidence they have.
Source: Andile Mngxitama & Department of Health
Content created and supplied by: TheEyeNews (via Opera News )