"Another job foreigners are stealing from locals",these men are employed by South Africans.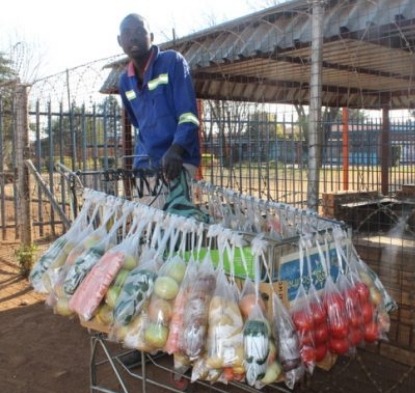 These man are employed by South Africans and they are foreigners. What happened to put South Africans first because that's employment and foreigners are doing it alone why not share with South Africans.
South Africans must give first priorities to fellow citizens in jobs. In any kind of employment.Meaning they must also employ citizens for this job. After all it's employment. There are people not working in locations. Employ fellow citizens for this job they also need money. Then afterwards you can add foreigners. Employment to all let the people share the jobs.
They are paid weekly and sometimes foreigners sell the whole lot then disappear with the money and trolley. I used to think they were selling for themselves until I head they are actually working. Fellow South Africans will benefit from this employment. In this situation you must not blame foreigners for stealing your jobs blame employers for not employing South Africans.
Content created and supplied by: Mankizana (via Opera News )