1. Zuma corruption case back in court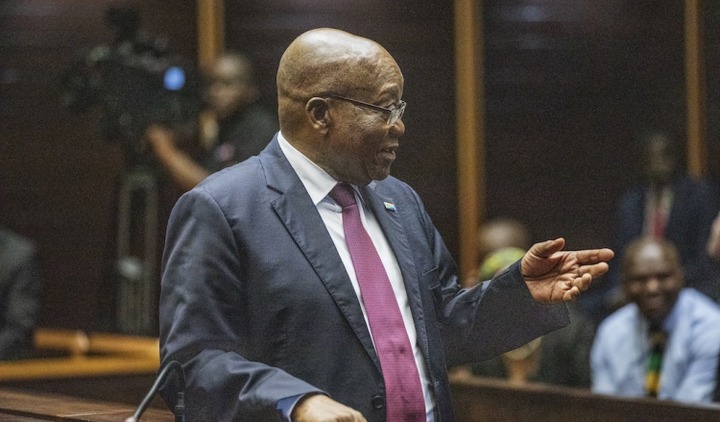 JOHANNESBURG - Former president Jacob Zuma's fraud and corruption case is back in court on Tuesday.
Zuma and French company Thales face fraud, racketeering, corruption and money laundering charges.
The National Prosecuting Authority (NPA) hit back at a statement by Zuma's foundation claiming his trial will be postponed.
The prosecution authority says Tuesday's date was never meant to be the start of a trial.
2. State capture commission wants Zuma jailed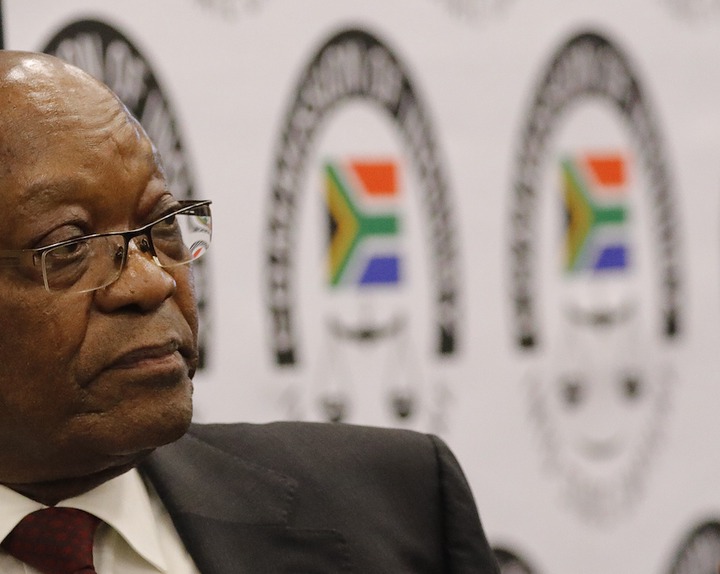 JOHANNESBURG - The State Capture Commission is to lay contempt charges against former President Jacob Zuma in the Constitutional Court.
The commission wants him jailed for two years and wants Police Minister Bheki Cele and National Police Commissioner Khehkla Sitole to make the arrest.
Zuma disobeyed a summons to appear before the commission last week.
In November, he left the commission during a lunch break.
This prompted inquiry chairperson Raymond Zondo to head to the Constitutional Court and order Zuma's return.
The commission also says Zuma didn't submit affidavits regarding Prasa and Eskom, despite being ordered to do so.
3. COVID-19: 792 new cases, 97 more deaths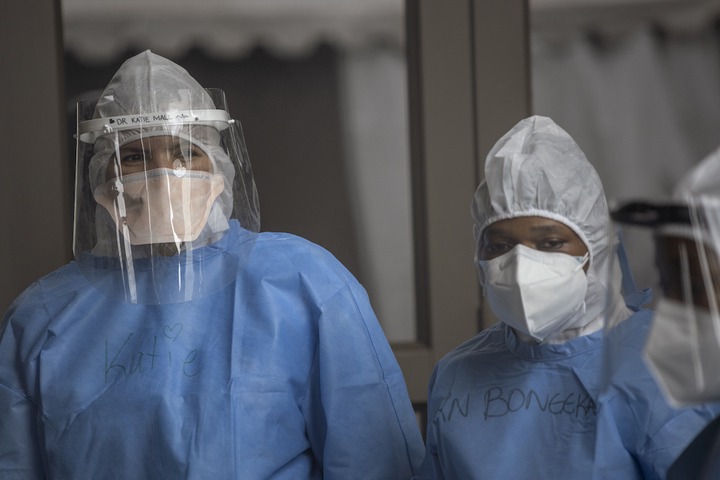 JOHANNESBURG - The Health Department recorded 792 new COVID-19 cases in the last 24-hours.
A further 97 deaths have been recorded, taking the death toll in South Africa 49,150.
SA's recovery rate is 93.9 percent.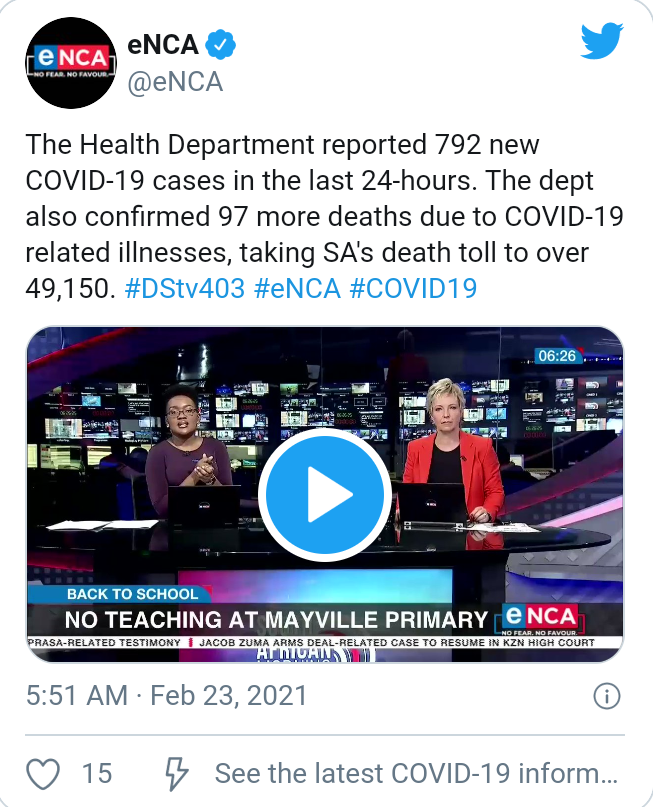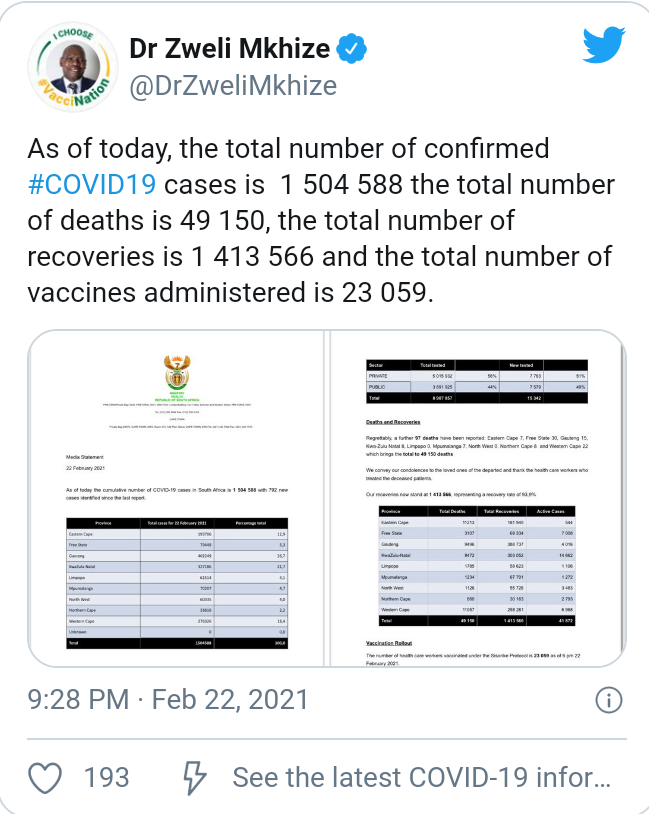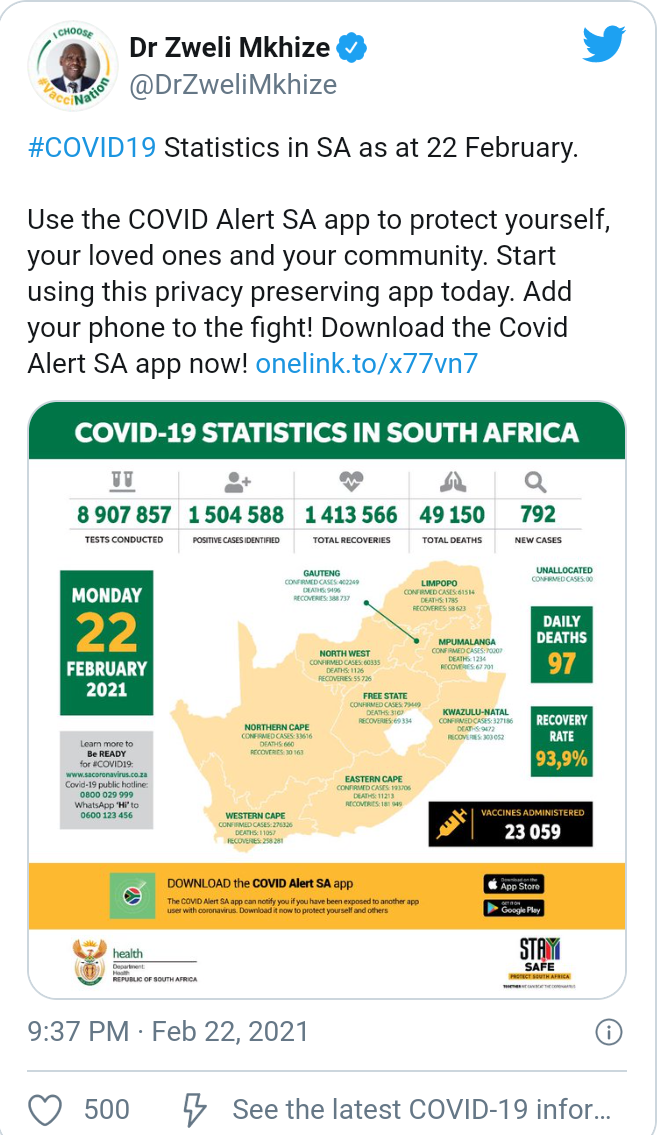 4. Matric 2020: Free State has highest provincial pass rate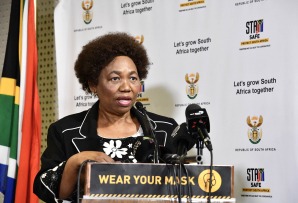 JOHANNESBURG - The Free State has produced the most matric passes, with 85.1 percent of pupils getting through. That is way above the national pass rate of 76.2 percent.
Tsoarelo Malakoane, head of the Education Department in the Free State, commends all the supporting structures and hopes for better results this year.
"We have regressed slightly like everyone because of COVID-19 and everything that came with it," says Malakoane.
Basic Education Minister Angie Motshekga says she is pleased with the results.
Motshegka said that had it not been for the COVID-19 pandemic, the class of 2020 could have produced even better results.
Content created and supplied by: FriedrichEmma (via Opera News )