The much publicised tea meeting between former president Jacob Zuma and EFF leader Julius Malema showed a lot of things which South Africans are not taking note of.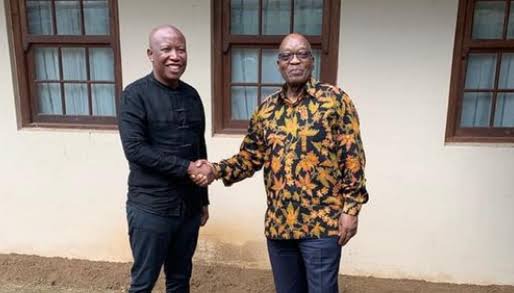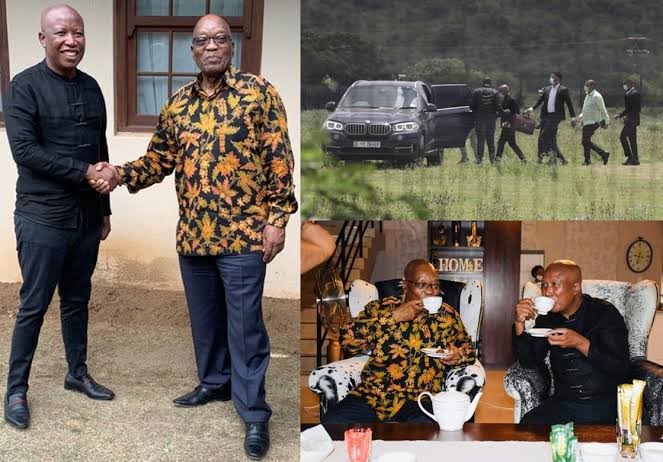 First of all, this meeting shows that our leaders don't follow the rules put in place for people to follow because at such a critical time when people are told to wear masks during the Covid 19 pandemic, those leaders in the picture are not wearing masks.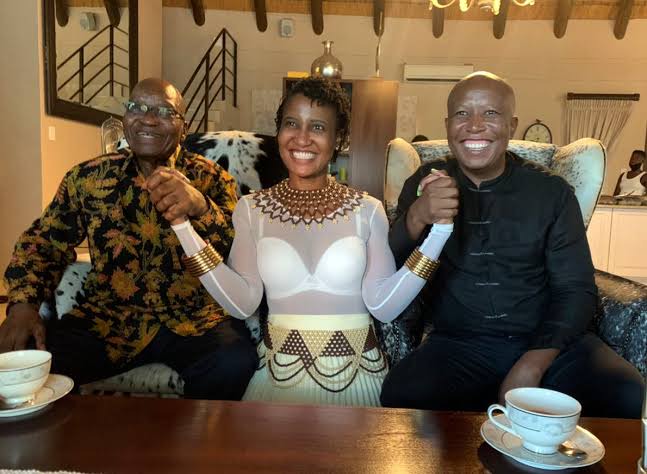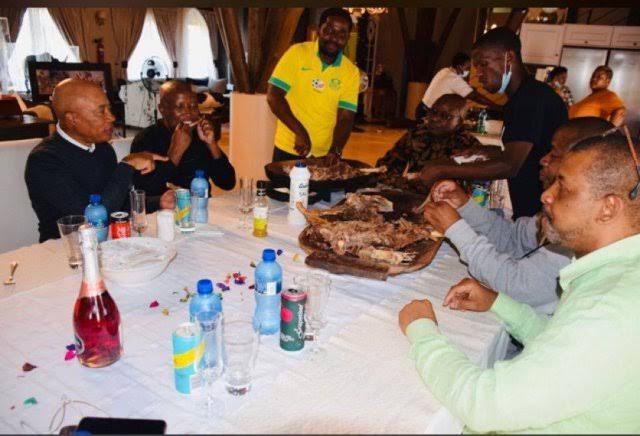 They were not wearing masks when they were eating in the house and they were not wearing masks when they posed for their pictures after the meeting. We wonder is there is no need for protection from covid 19 at Inkandla.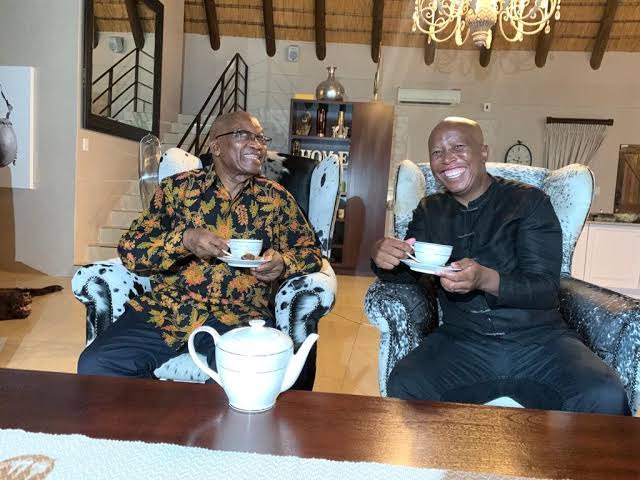 Another thing we must learn that the politicians we follow are forever changing and we should not dance to the songs they play. Julius Malema is the man who lead the fall of Jacob Zuma from the presidency and today they sit together drinking tea? 
Thank you for taking your time to read this article and please feel free to leave a comment, don't be scared to comment because the KASISOURCE is here to engage with the people in the Opera Kasi. Also press the FOLLOW button so you can always know what the KASISOURCE has for you everyday.
Source 
https://news365.co.za/tea-meeting/?amp
Content created and supplied by: TheKasiSource (via Opera News )