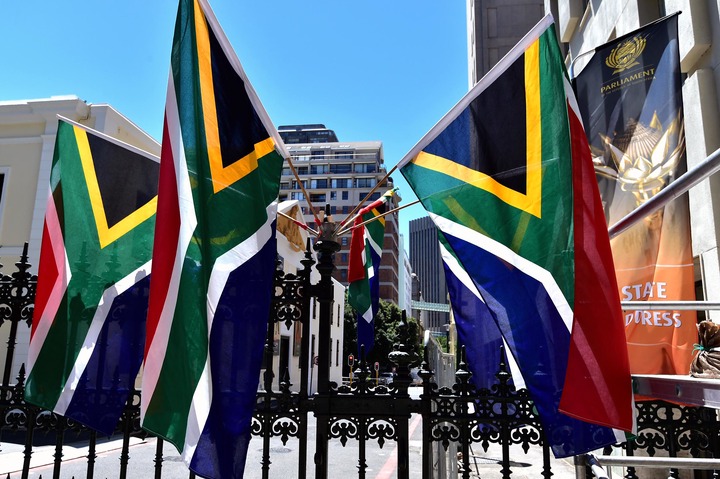 On Thursday, President Cyril Ramaphosa will deliver this year's State of the Nation Address (SONA) under a significantly altered global and domestic environment. Because of the new way of life, it has also necessitated that the annual SONA be held virtually.This year's state of the nation address will have no red carpet, no 21-gun salute, no military parade and no high fashion.
This year's Sona has also been downsized. The occasion is attended by members of all three arms of the state but has shrunk from last year's 1 200 delegates to only 50 people this year. Everyone else will be there online.MPs expected at #SONA2021 inside the chamber:ANC (14), DA (5), IFP (1), FF+ (1), ACDP (1), GOOD (1), Cope (1), NFP (1), ATM (1), AIC (1) and Aljamah-ah (1).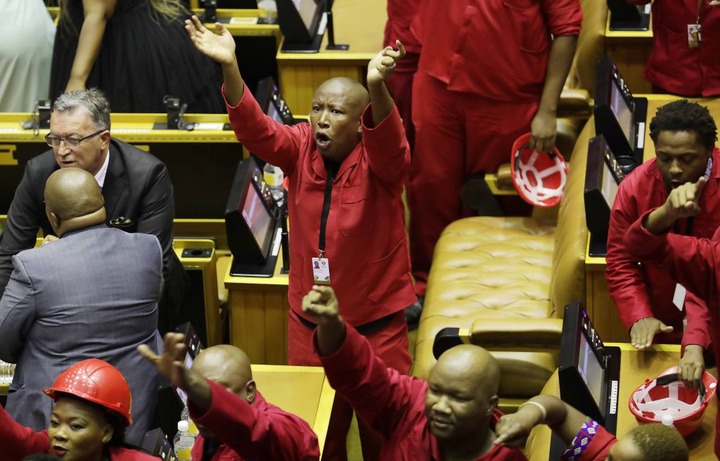 Image: EFF caused chaos at the previous SONA
The EFF will participate virtually. They have elected to not send a representative in the house. They are not the only ones. Other parties have sent one member.
However, the speaker of the National Assembly, Thandi Modise says Parliament is now looking at a cost of R100k for the virtual SONA.This was reported by Newzroom Afrika journalist Athi Mtongana.
Mzansi was lest shocked by the whooping figures, saying they need the breakdown of what the funds will be dedicated to. "It should cost us nothing, these old people are wasteful and should go," Mzansi says.
Add to that R100k cost, the money Parliament says they will use some of it to buy candles for the candlelight ceremony in honor of those who passed on due to COVID-19.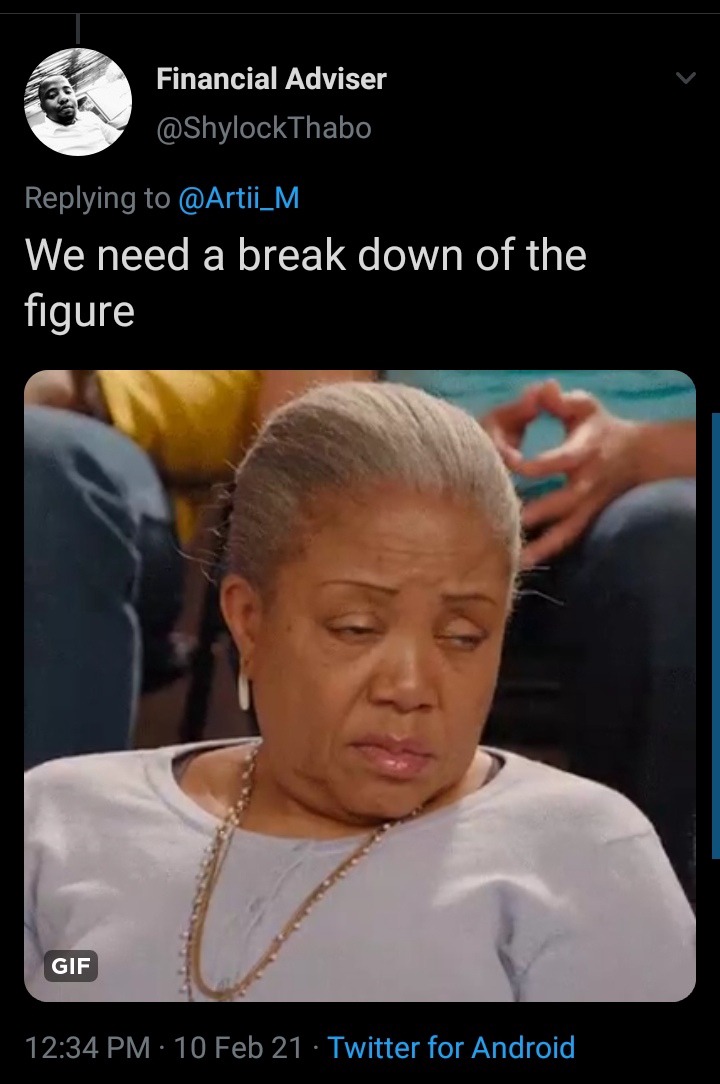 The presidential address is almost immediately put under scrutiny and critique and, given Parliament's party political fault lines, robust point-scoring takes place.
Source:https://twitter.com/Artii_M/status/1359455672904151047?s=19
Content created and supplied by: Mmapula (via Opera News )