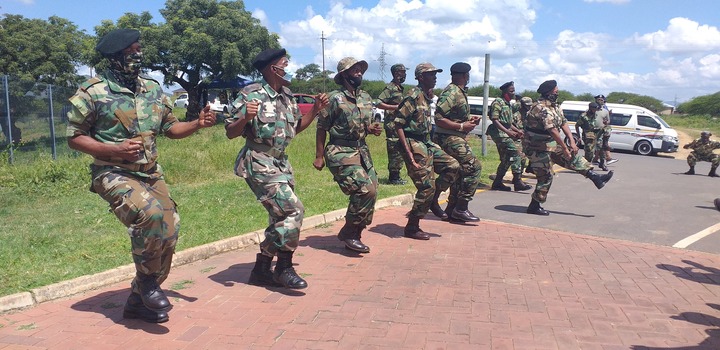 UMkhonto weSizwe Military Veterans Association president, Kebby Maphatsoe said former South African president Jacob Zuma is not going to prison for defying the Constitutional Court order.
MKMVA leaders met with Jacob Zuma at his Nkandla home where they had a very long meeting with the former president.
Spokesperson for the uMkhonto weSizwe Military Veterans Association, Carl Niehaus said from Sunday the MKMVA and ANC members would start arriving in Nkandla to defend Zuma.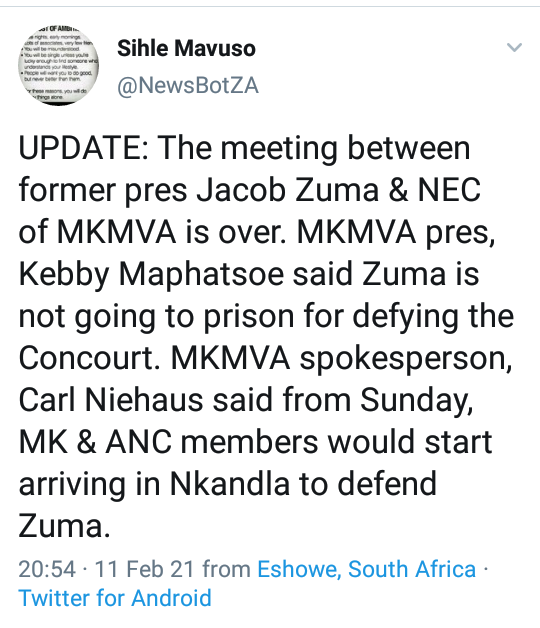 The agenda of the meeting between Jacob Zuma and MKMVA leaders was to show their support to Jacob Zuma who is defying the Constitutional Court's order compelling him to appear before Zondo Commission and answer some questions.
Zuma made it clear that he will not be appearing before the commission and argued that the Constitutional Court's order violates his constitutional rights including the right to remain silent.
As the MKMVA leaders were locked up in a marathon meeting with Zuma, the MKMVA battalion was parading outside Zuma's Nkandla home, singing the song "Zuma is our commander."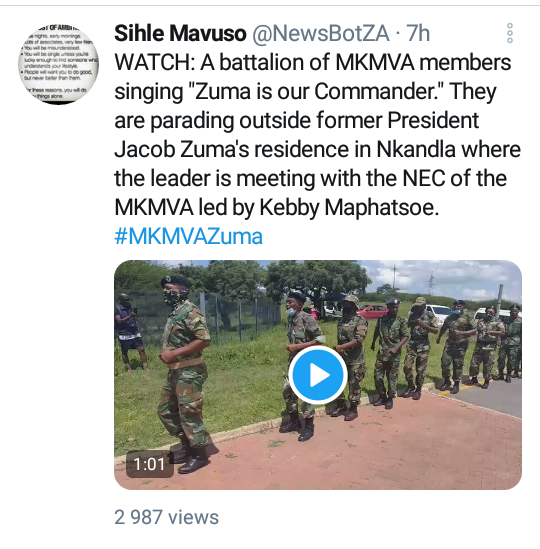 Content created and supplied by: yunahbvumbwe (via Opera News )