Zimbabweans Are Dominating South Africa Job Sector, then Migrate to Seychelles- SA Lady Cry Out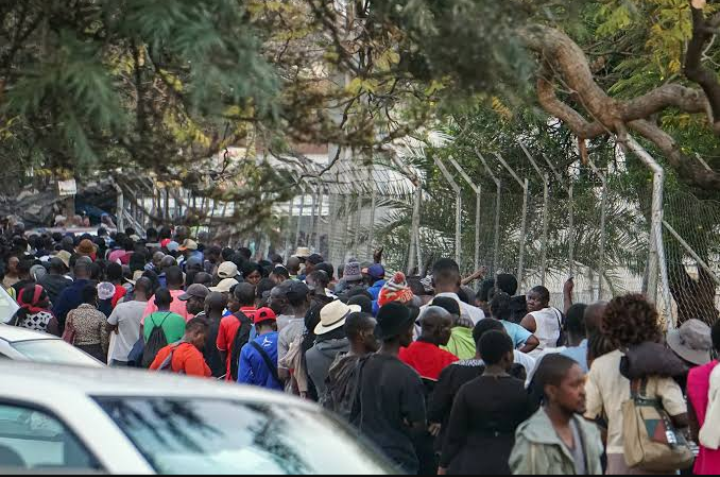 While the antagonist between south Africans and Zimbabweans is yet to be resolved, following the Common allegations charged against Zimbabweans by South Africans, accusing them of committing the most brutal crimes ever in south Africa.
However, a South African lady has taken to her Twitter account lamenting over the unfair act that was done by Zimbabweans in south Africa which is currently affecting many south Africans financially.
According to her statement:
Sbwl Zimbabweans that are dominating SA job sector to migrate to Seychelles so our fellow countrymen/women can have jobs.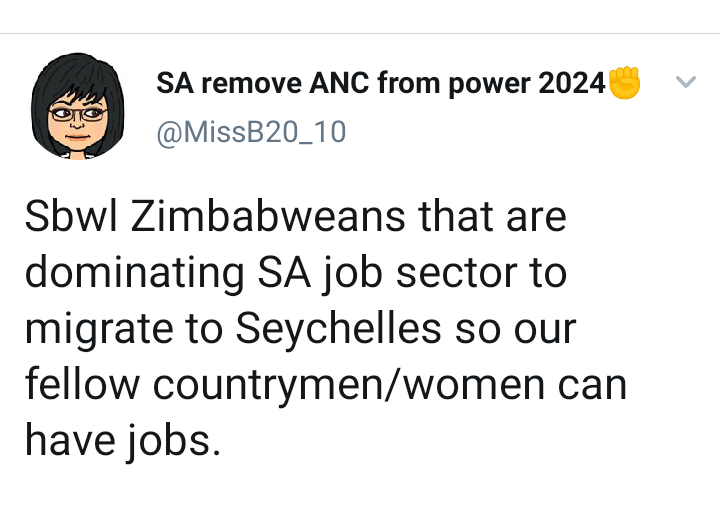 #PutSouthAficansFirst
Her statement resulted to a great controversial among south Africans on Twitter as some of them believed that what she is said is actually true while others disagree with her statement.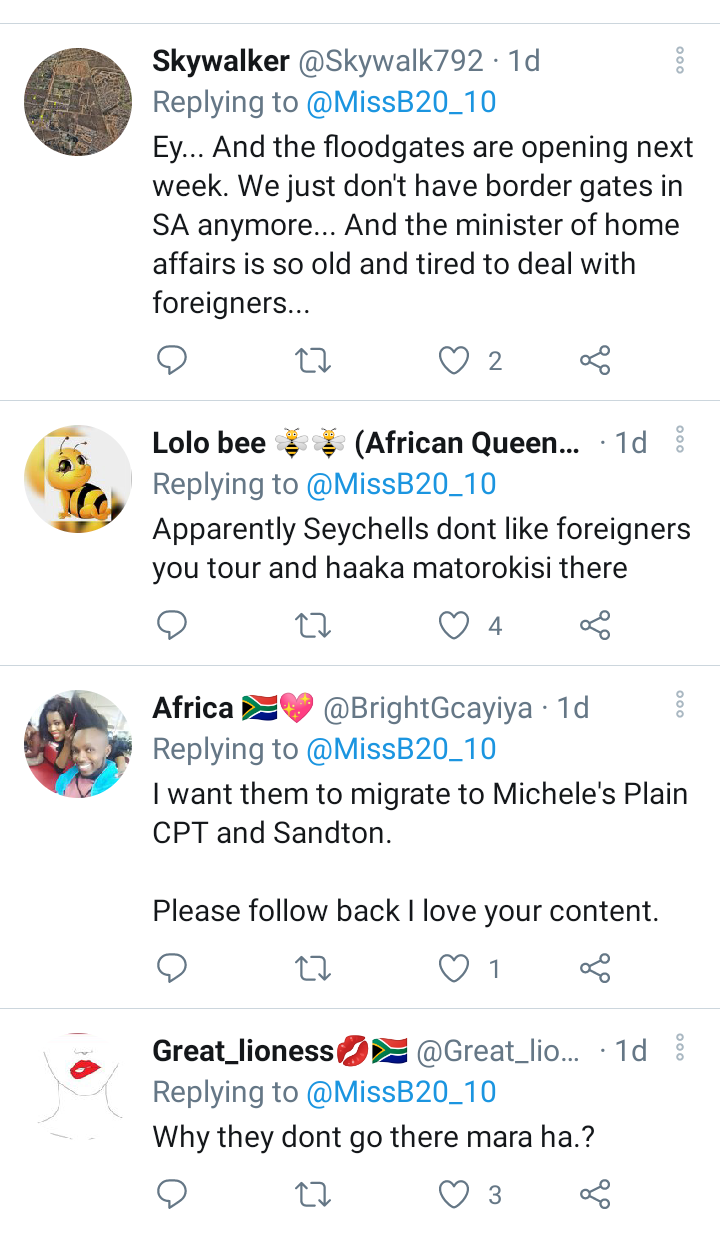 What can you say to this?
Content created and supplied by: Legitboy (via Opera News )