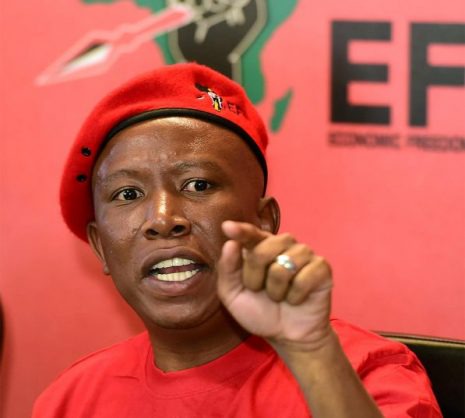 Xenophobic harassment and violence against African and Asian foreigners living in South Africa are routine and sometimes lethal, Non-South African nationals have suffered wave after wave of xenophobic violence and live in constant fear of being targeted solely for not being South African.
Julius Malema, the commander in chief of the opposition party ,Economic Freedom Fighters (EFF) leader Julius Malema has always condemned attacks against foreign nationals in South Afruca. He always says we must focus our attacks on the white minority who are still today oppresing us today.
Foreigners are scapegoated and blamed for economic insecurity, crimes, and government failures to deliver services and have been targets of nationwide protests and shutdowns characterized by mob violence, looting, and torching of their businesses, this is something Julius Malema does not support because he believes that Africa is for all those who live in it.
The South African government mostly dismisses xenophobic violence as 'ordinary criminality.'(which is the exact opposite of Malema stands for) Perhaps that explains why it now seems to be becoming routine in South Africa – almost accepted as an inevitable part of the South African way of life, like other violent crimes.
Content created and supplied by: TheoM (via Opera News )