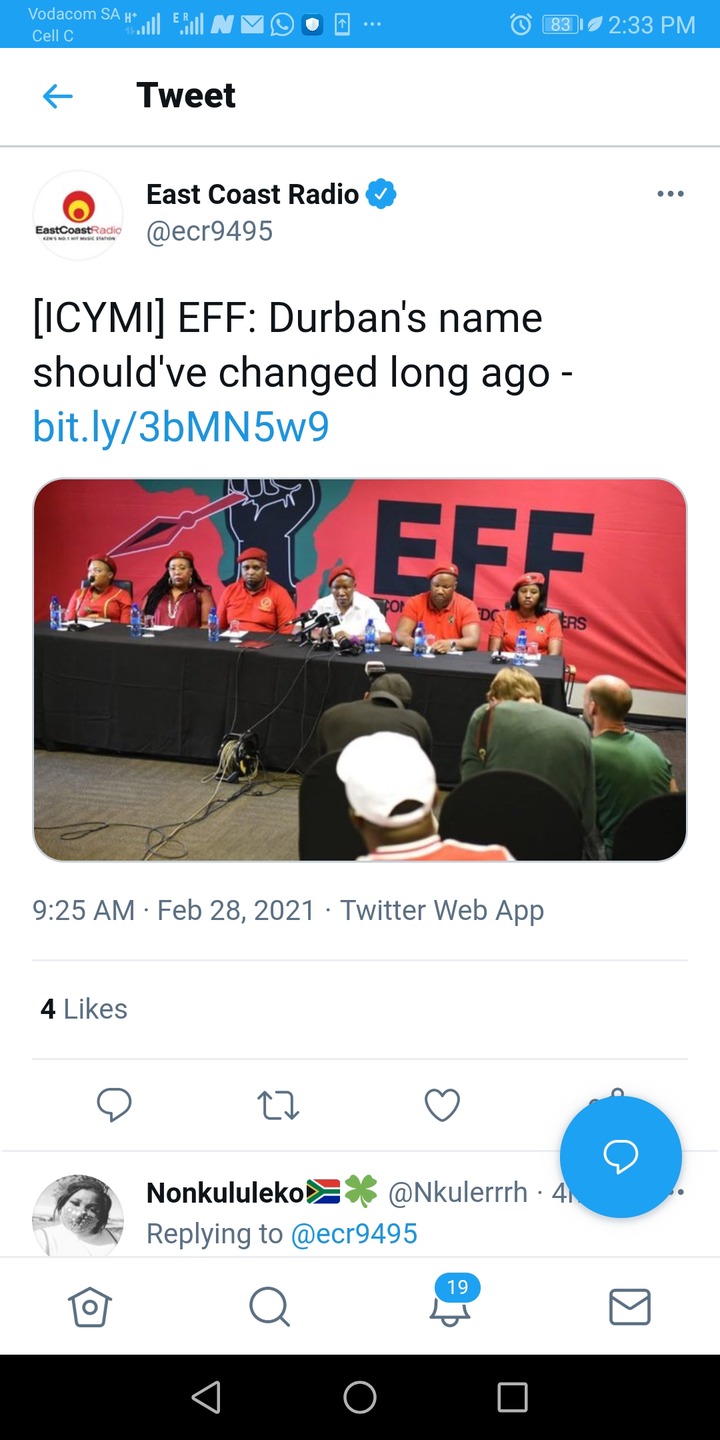 You know being a politician you should always come up with something that people should like and support your decision, and if you overcome it through they begin to get impressed by your hard work some decide to vote for your party so that you can become their president.
As for EFF is been a while since Malema and his cabinet trying to push to get to the top but they don't reach their destiny, the reason being said is that Malema is very much disrespectful, some used to say they are scared of change.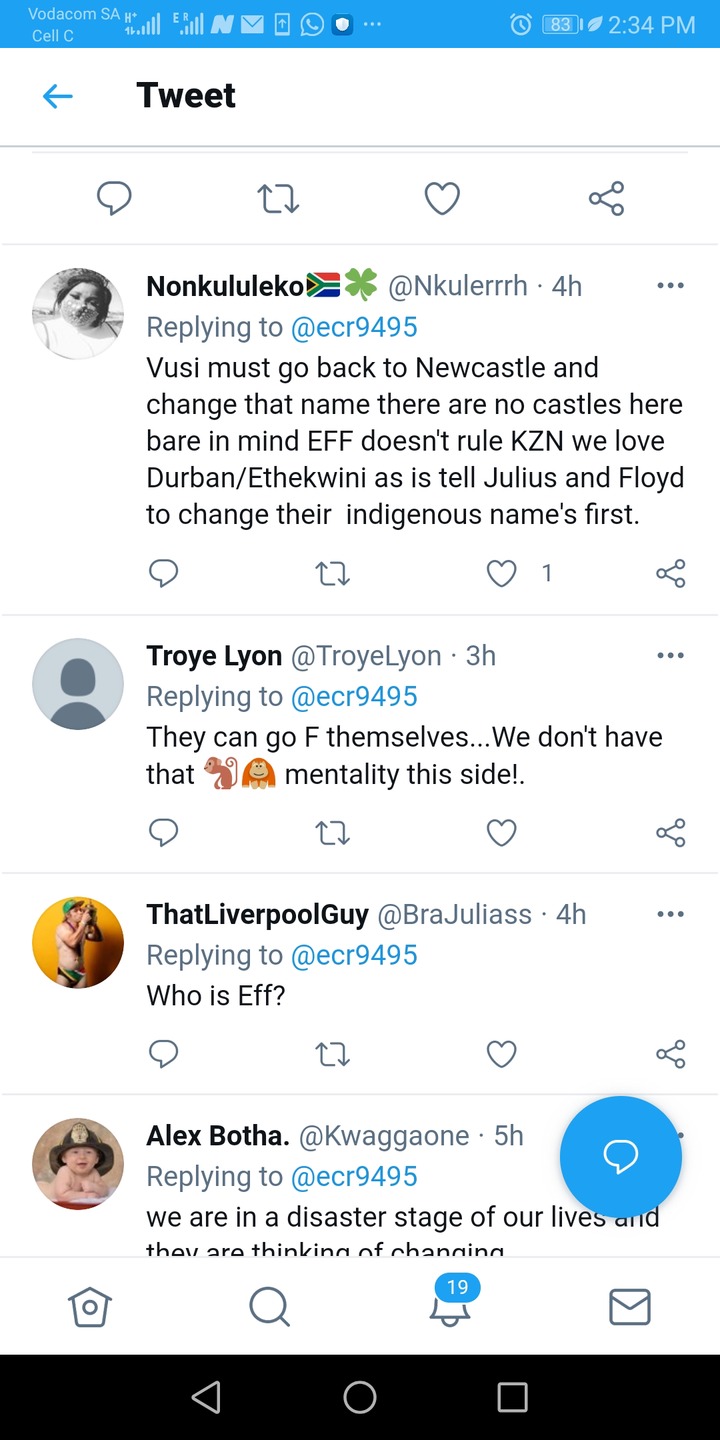 Back then Malema and his cabinet attack all clicks shop to shut them down after clicks made advertisement comparing white people hair with black people hair, he said they don't need racism, and clicks need to apologize by saying unhealthy, dirty and an afro for black people, remember he demolished some their product to prove a point of showing them how crus they are.
The EFF began pushing for Durban to change its name following the changing of Port Elizabeth to Gqeberha. The political party believes that the name Durban has a racist root. The EFF does not want to stop at Durban but carry on to other cities and provinces in the country.
kindly like, share, comment and, subscribe.
Content created and supplied by: Hlupza (via Opera News )