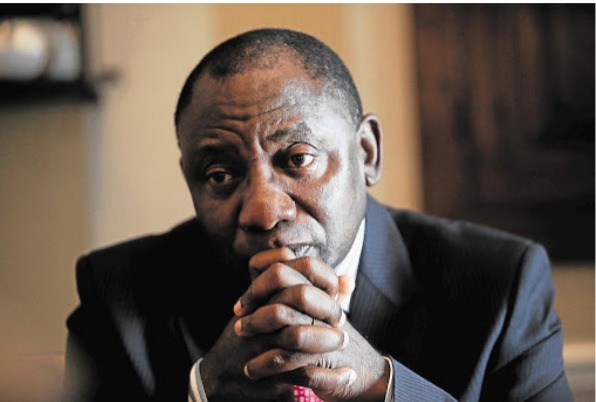 The previous Eskom CEO's legitimate consultant, says it is bizarre that his customer is being called to give verification on Transnet while his declaration, on Eskom-related matter remaining parts deficient. 
Previous Eskom (CEO) Brian Molefe's legal counselor, have created a letter to the Commission of Inquiry Into Allegations of State Capture, referencing it to allow him to finish his announcement on Eskom-related issue, before giving confirmation on his residency as Transnet CEO. 
This after Molefe's revelation was upset in January when a staff part on the commission attempted positive for Covid-19. 
The commission had since sent him a summons to appear before Deputy Chief Justice Raymond Zondo from 8 to 12 March 2021 to react to requests concerning Transnet. 
On Wednesday, Molefe's legitimate consultant – Mpho Molefe – said they had given the commission until this coming Friday, 19 February 2021, to respond to their requesting or they would take a legal action. 
"Up to so far we have not gotten anything showing that he will be allowed to continue with his Eskom-related verification," Molefe said in a gathering with Power FM. 
"In case he isn't permitted to complete his verification, we will emphatically take the commission on review." 
In his announcement to the solicitation in January, Molefe trapped President Cyril Ramaphosa in state get. 
He ensured that mining association Glencore made Ramaphosa the chairman of its by then deficiently guaranteed Optimum Coal Mine in 2012 in view of his political effect, in a proposal to assist the association in its dealings with Eskom. 
Ramaphosa has rubbished Molefe's cases as fake and said he would describe his side of the story when he appears at the commission sooner or in the not so distant future. 
Regardless, Ramaphosa's skeptics assume Molefe's affirmation was thwarted deliberately to guarantee Ramaphosa and Public Enterprises Minister Pravin Gordhan from being trapped in terrible conduct at Eskom. 
Molefe's lawyer said it was abnormal and didn't look good why his client was being called to give verification on Transnet while his statement on Eskom-related issue remained divided. 
"It will be amazingly difficult for me to say there is an arrangement to stop him. All that I can say is it's definitely unordinary and it doesn't look good that he was stopped in his affirmation. He should be allowed to continue with his presentation before going to some different issues." 
He said if Molefe was not allowed to complete his affirmation, it would be baseless and one-sided to his client. 
"I think this will overwhelm people from individuals as a rule and it will similarly be one-sided to my client for him to leave one story uncompleted and go to the accompanying one. I don't feel that it is sensible," he said. 
"For sensibility he should be allowed to continue, and the issues that he raised are extraordinarily fragile and have a huge load of public interest in them." 
Kindly make sure to Like, follow, offer and remark. 
Source; 
https://citizen.co.za/news/south-africa/state-catch/2442083/was-brian-molefes-declaration at-zondo-request interfered to-secure ramphosa/
Content created and supplied by: SouthernLight (via Opera News )