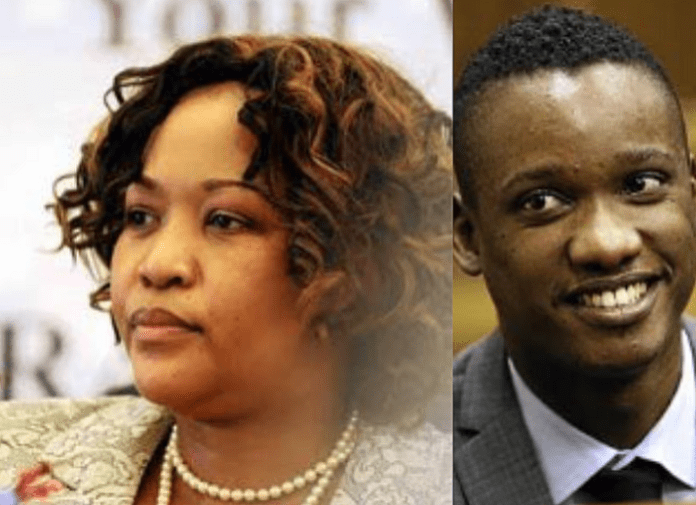 Kate Mantsho was the wife of the former South African president, Jacob Zuma, who took her own life in December 2000. She was married to Zuma for more than two decades, and the product of the union was five children, including Duduzane Zuma.
Kate was a silent comrade of the African National Congress, using her position as LAM's deputy station manager to help the party fight apartheid. Thabo Mbeki praised Kate's commitment to the battle against apartheid on the day of her burial.
"Unknown soldier," he called her. Jacob Zuma's second wife was Kate Mantsho. Her death at 44 shook the nation. Her suicide note described her 24-year marriage to Zuma as "hell."
Kate Mantsho's Biography Summary
Full name: Kate Mantsho Zuma
Nickname: Mama Kate
Gender: Female
Date of birth: September 2nd, 1956
Kate Mantsho Died on: December 8th, 2000; Age: 44 years old
Ethnicity: Black
Nationality: South African
Zodiac Sign: Virgo
Sexual Orientation: Straight
Religion: Christian
Marital Status: Married
Kate Mantsho's Husband: Jacob Zuma
Kate Mantsho's Children: Mxolisi Zuma, Duduzane Zuma, Duduzile Zuma, Phumzile Zuma and Vusi Zuma
Famous for: being Jacob Zuma's wife, apartheid freedom fighter
How Old Was Kante Mantsho When She Died?
Kate Mantsho was born in Alexandra, north of Johannesburg, on September 2, 1956. 44-year-old She died in Pretoria on December 8, 2000.
The majority of Duduzane Zuma's mother's childhood was spent in Mozambique. Her family moved from Soweto to Mozambique when she was 18. By 1993, she was married to Jacob Zuma and had five children.
Kate Obtained a Diploma in Languages
Jacob Zuma's late wife got a Languages Diploma in Maputo after migrating to Mozambique in 1974. She spoke practically all of South Africa's languages. Also French, German, Portuguese, and kiSwahili.
Following her impressive education and communication skills, Linhas Aeroas De Mozambique hired the South African (LAM).
Air travel needed her services. She worked with LAM from 1976 to 1993.
Who Was Duduzane Zuma's Mother?
Kate Mantsho was a "silent comrade" and "unknown soldier" whose services made multiple ANC operations possible during apartheid. She was one of few women who fought apartheid.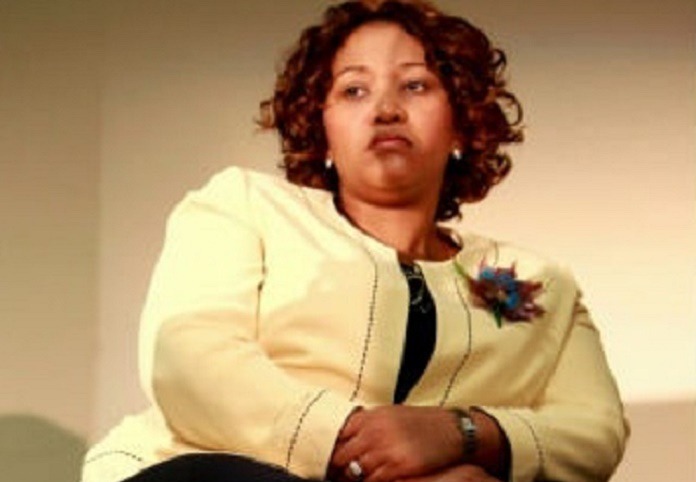 Duduzane Zuma's mother, Kate Mantsho (Image Source)
Kate was a woman, mother, and freedom fighter in exile with her husband without seeking acknowledgment for her services to the battle against apartheid. Kate Mantsho helped the ANC as a LAM employee.
As deputy station manager in Harare, she did various party work.
She helped ANC cadres without travel documents and ID. They included ANC members who went into exile from South Africa.
She helped ANC members move clandestinely into Mozambique and return undetected. The silent comrade participated in ANC arms struggles. Nelson Mandela called her death a loss for South Africa.
He said her curiosity inspired South African youth. The ANC comrade praised Dudzane Zuma's mother for her enthusiasm, competence, and expertise. Adelaide Tambo, another anti-apartheid fighter, praised Kate Zuma as warm-hearted and selfless.
Kate Married Jacob Zuma When He Was in Exile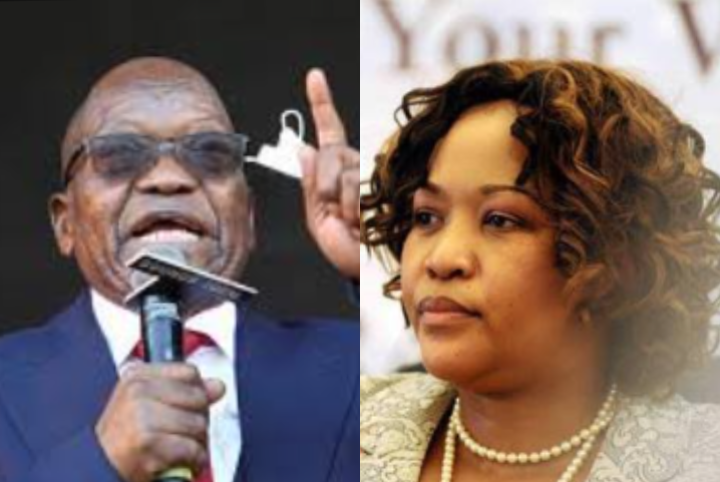 Jacob Zuma and Kate Mantsho
Kate Mantsho met her future spouse, Jacob Zuma, while he was in exile in Mozambique managing ANC intelligence operations. They married that year. Mxolisi Saady Zuma was born in 1980.
They welcomed twins, Duduzane and Dudizile Zuma, two years later.
Jacob Zuma and Kate Mantsho have Phumzile Zuma and Nhlakanipho Vusi Zuma. Vusi died from lupus in 2018.
Who are Kate Mantsho's Children?
Jacob Zuma married Sizakele Khumalo in 1973, but Kate Mantsho was able to bear children. The former South African president had a son out of wedlock with Minah Shongwe in 1977.
Mxolisi, Duduzane, Duduzile, and Phumzile Zuma were his children with Kate Mantsho in the 1980s.
Vusi, the couple's youngest child, was tragically short-lived. Kate Mantsho's children with Jacob Zuma are all successful, although Duduzane is the most popular.
Mxolisi Zuma
Mxolisi Zuma was born in Mozambique in 1980 to Kate Mantsho and Jacob Zuma. His family left after 11 years. In 1993, at age 13, he went home with his family. His early education was in Mozambique, therefore few details are available.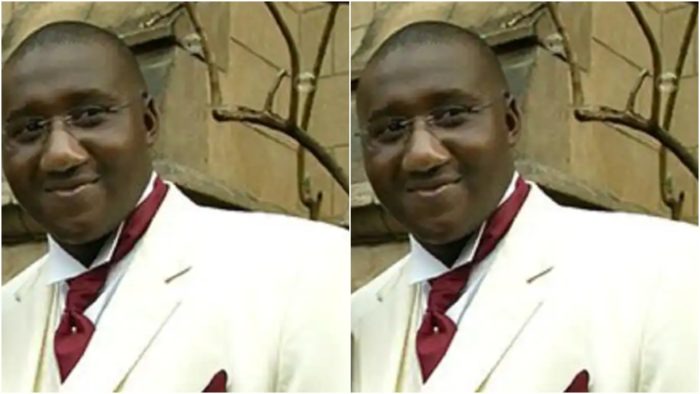 Mxolisi Zuma
The 42-year-old businessman is well-known. Kate Mantsho's son has reportedly invested in six investment and brokerage firms. After his father's 2009 election, he joined five companies.
Duduzane Zuma's brother has two wives, like his father. In 2008, in Durban, he married Phindile Luthuli. He married Swati princess Ziyanda Dlamini nine years later. The lavish wedding ceremony at King Mswati's royal home in Lombaba, Swaziland, drew more media attention than the first.
Bribery Scandal
In August 2017, Mxolisi was accused of bribery, asking for R54 million for a tender using his father's influence as president of South Africa.
He negotiated a TV set-top box contract with Altech UEC, a subsidiary of Altron. R4.3 billion was spent. Zipporah Maubane, Altron's marketing and communications executive, denied the business bribed Jacob Zuma's son to win a Department of Communications contract.
Altech planned to bribe Mxolisi to use his father's influence to win the tender, according to two company executives.
Mxolisi never received the money and lost the bid. Altech won an R4.3 billion tender in early 2015.
Duduzane Zuma
Dudzane Zuma is Jacob Zuma's most popular child. He's close to his father and has supported him through his political controversies. Businessman and philanthropist Duduzane. 20 May 1984, Mozambique. He grew up in Mozambique, Zimbabwe, and South Africa, like most of his siblings.
He attended Pretoria Boys High School. After graduating, he enrolled at Nelson Mandela University's School of IT. IT course there. Duduzane became related to the Gupta family, Indian corporate magnates with holdings in mining, technology, air transport, and media.
Duduzane Zuma was a Gupta intern. Later in 2008, he became a director and stakeholder in Mabengela Investments. He became a director at 10 additional Gupta family enterprises. Islandsite Investments 255, JIC Mining, and Sahara Computers.
Kate Mantsho's son invested in media and mining firms. He resigned as director of various Gupta enterprises in 2016 after a heated public discussion regarding Zuma's family link to the infamous Gupta family. He is married. The couple married in 2015.
Some of the organizations Dudzane Zuma has been linked to as a director or shareholder are:
Mabengela Investments
JIC Mining
Afripalm Horizons
Shiva Uranium
Oakbay Resources and Energy
Oakbay Investments
Tegeta Resources and Energy
Sahara Computers
Islandsite Investments 255
Gemini Moon 254
Karibu Hospitality
Westlawn Investments
Duduzile Zuma
Twin sister Duduzile Zuma was born on May 20, 1984. She's associated with the Gupta family like her brother. She was a Gupta-owned Sahara Computers director. After her mother's death, Duduzile founded the Dudu Zuma Foundation to help people at risk of suicide.
First daughter of Kate Mantsho and Jacob Zuma has kept a low profile. In 2011 she married South African businessman Lonwabo Smabudla.
Though the marriage collapsed five years later, Dudu is a proud mother of two kids. In the past years, Duduzile Zuma has never failed to defend her family and loved ones on social media platforms when need be. Consequently, she is no stranger to controversy, which has led to her Twitter account being deactivated.
Duduzile Zuma's Controversies
Duduzile Zuma's tweets about political events, including her father's incarceration, generated controversies in 2021. Duduzile annotated videos of violent protests in July 2021 with "let it burn" after her father's prison sentence sparked a deadly riot. Public and political parties criticized her tweets for promoting violence and supporting demonstrators.
When her father was granted medical parole in September 2021, Duduzile tweeted, "Haters must heal." Everyday is Zuma Day. It's your call! Her tweet was criticized again.
Phumzile Zuma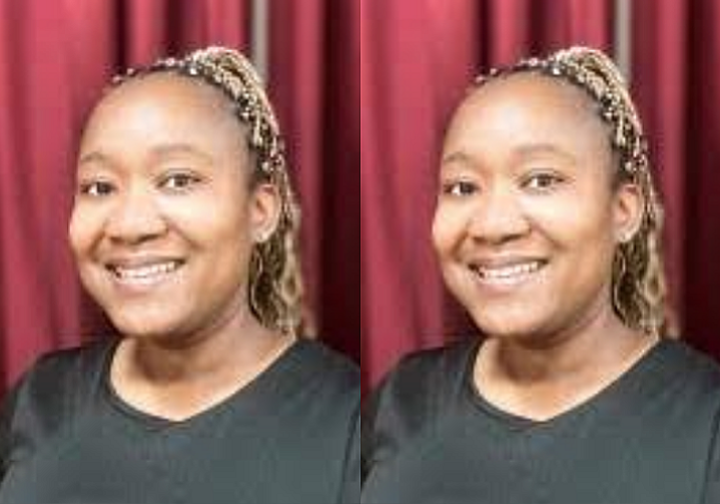 Phumzile Zuma
Phumzile Zuma is another of Kate Mantsho and Jacob Zuma's low-key children. She's 1989 and attended Wits. She's a pharmacist and Scientologist. Duduzane Zuma's sister spoke at the 2010 Scientology Life Improvement Centre opening in Johannesburg.
Vusi Zuma
Nhlakanipho Vusi Zuma, Kate Mantsho's son, died on July 1, 2018. 1993-born Vusi visited Nick Durandt's gym in Norwood starting in 2013, even though he never intended to box.
He studied Business Studies and dreamed of becoming a successful businessman before dying aged 25 from complications from systematic lupus erythematosus.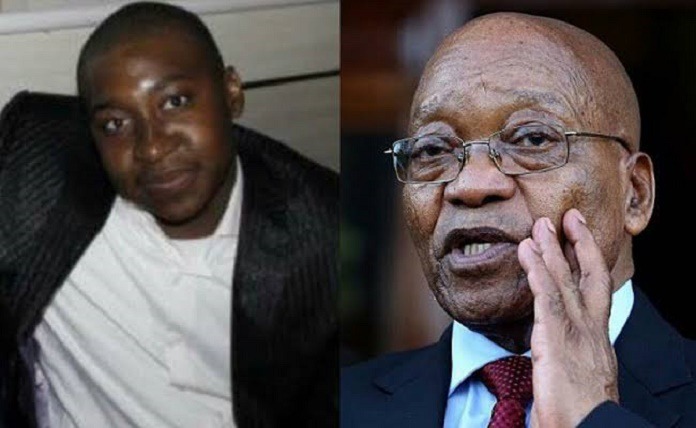 Vusi Zuma and Jacob Zuma (Image Source)
His funeral was at the Rhema Bible Church in Randburg. Vusi Zuma's mother is also buried at West Park Cemetery. Jacob Zuma and his son Duduzane posted a 45-minute movie on YouTube in 2020. They discussed family controversies.
In the video, the former president said his son didn't die naturally. He said Vusi's enemies poisoned him since they couldn't reach him. Interfering with his therapy to poison him made his death more excruciating.
Why Duduzane Zuma is More Prominent Than His Siblings
Throughout his father's political career, Dudzane Zuma has been vocal about his support for his father during the low moments of his career, which has made his name hit the airwaves numerous times. Also, he seemed to have been more involved in many controversies than his siblings.
Reckless Driving and Homicide Case
Duduzane smashed his Porsche 911 Turbo into a minibus in Johannesburg in 2014, killing two and injuring others. He was charged with reckless and negligent driving.
The lawsuit was rejected because Zuma's Porsche hydroplaned on a puddle, disproving reckless driving. The driver was powerless. The case was addressed after his father's 2018 resignation.
Duduzane was charged with murder. Magistrate Tebogo Thupaatlase cleared him in July 2019 after the state failed to prove his guilt.
Bribery Scandal
Duduzane Zuma was embroiled in a 2018 Gupta family bribery scandal. The Specialised Commercial Crimes Court in Johannesburg tried him for bribery.
Jacob Zuma's son was charged in the bribery case after former deputy finance minister Mcebisi Jonas said he organised a meeting with the Gupta family where Ajay Gupta offered him $45 million, with $45,000 in cash, to become finance minister.
Jonas refused and went to court.
Duduzane Zuma confessed attending the meeting but denied bribing Mcebisi Jonas. Case dropped in 2019. The finance minister position was empty a few months after Mr. Jonas accepted it. This led to a major corruption scandal involving the Gupta family and Jacob Zuma.
What Caused Kate Mantsho's Death?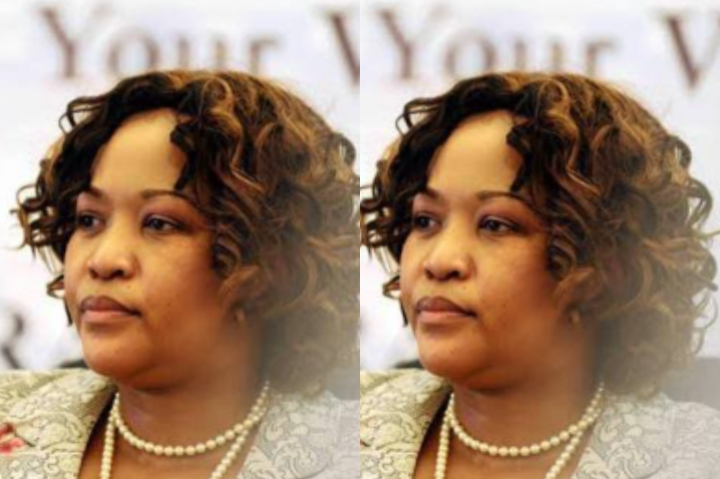 Kate Mantsho, Jacob Zuma's wife, died in 2000. She overdosed on sleeping medications and anti-malaria medication, reports say. Her rocky marriage to Zuma may have caused her depression.
Her deputy president spouse was on a business vacation when she died. Revd Frank Chikane, then-director-general in the Presidency, notified him of his wife's death. Rev. Chikane said Kate Mantsho called him on her death day.
He said he'd come for lunch after a meeting. Kate Zuma then informed him he'd meet her dead. She told the Reverend she took anti-malaria and sleeping medicines. Chikane went to Oliver Tambo House, the deputy president's Pretoria home.
Kate told her son, Duduzane, to deliver him her suicide letter. Kate Mantsho was transported to Muelmed Hospital, where she was pronounced dead on arrival. Thabo Mbeki said Jacob Zuma's wife died of a heart attack, but it was later revealed that she died of a cocaine overdose and heart failure.
Suicide Note Controversy
45-minutes Duduzane Zuma claims his mum committed suicide in a YouTube video. He told how a staff member raced to him late that morning and escorted him to his mother's room. He discovered her unresponsive and frothing at the lips.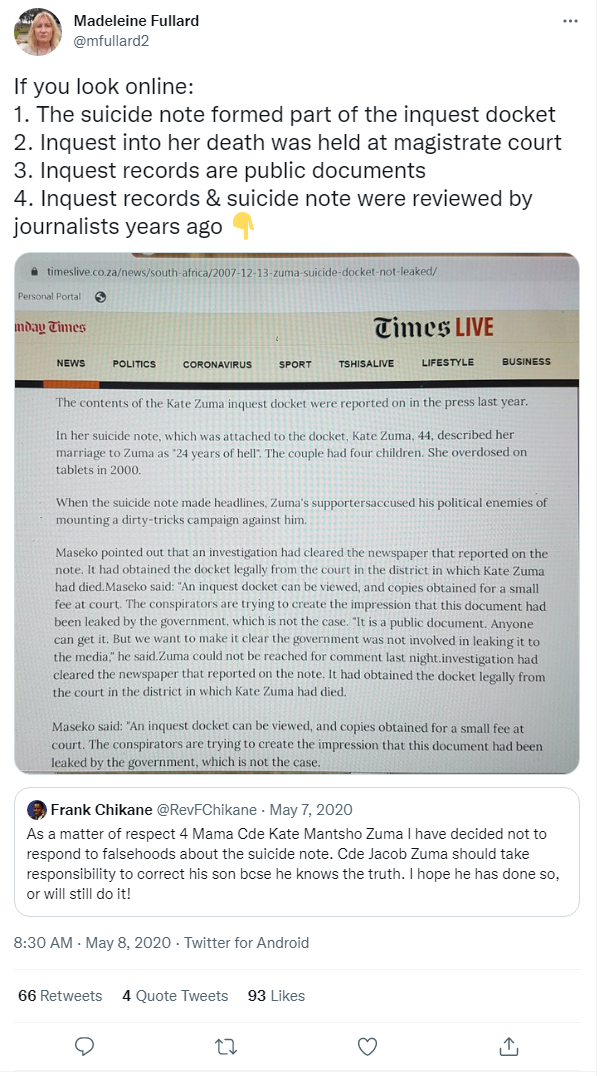 https://twitter.com/mfullard2/status/1258660539506573312
He said he found a suicide note his mother put in the walk-in closet and Revd Frank Chikane took it from him; the note's contents were released to the public. Revd Chikane said in his defense that Zooming with Zumas contained inaccurate information concerning the suicide note.
He asked the former president to tell his son the truth about what transpired.
Rev. Frank Chikane has repeatedly said nobody leaked the suicide note. It was supplied to police probing Jacob Zuma's wife's death.
Before giving it to the police, he talked with Zuma, informing him there was no need for an investigation since it was a suicide.
The suicide note, which was part of the post-mortem records, was not disclosed, he said. Police took it.
Jacob Zuma's Restriction From Attending Kate's Burial
Kate Mantsho's suicide letter prevented Jacob Zuma from attending her burial because she called their 24 years of marriage hell. She identified her children, maternal family, Mzobe family, and Zuma family brother Mike on the note..
She was buried on Sunday, December 17th, at Johannesburg's West Park Cemetery. Her burial was witnessed by many South African dignitaries, including Thabo Mbeki, Nelson Mandela, Winnie Mandela, Frene Ginwala – then speaker of Parliament, and delegates from Mozambique, Zambia, and Botswana.
https://buzzsouthafrica.com/meet-duduzane-zumas-mother-the-late-kate-mantsho/
Content created and supplied by: josethewriter (via Opera News )
Opera News is a free to use platform and the views and opinions expressed herein are solely those of the author and do not represent, reflect or express the views of Opera News. Any/all written content and images displayed are provided by the blogger/author, appear herein as submitted by the blogger/author and are unedited by Opera News. Opera News does not consent to nor does it condone the posting of any content that violates the rights (including the copyrights) of any third party, nor content that may malign, inter alia, any religion, ethnic group, organization, gender, company, or individual. Opera News furthermore does not condone the use of our platform for the purposes encouraging/endorsing hate speech, violation of human rights and/or utterances of a defamatory nature. If the content contained herein violates any of your rights, including those of copyright, and/or violates any the above mentioned factors, you are requested to immediately notify us using via the following email address operanews-external(at)opera.com and/or report the article using the available reporting functionality built into our Platform See More